All The Improv In Endings, Beginnings Was A Scary Prospect For Sebastian Stan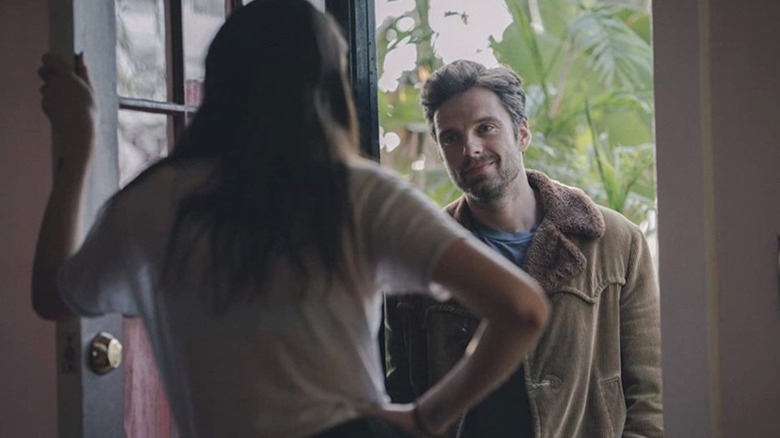 Samuel Goldwyn Films
Whether it's embracing his dark side or giving improvisation a shot, Sebastian Stan is drawn to roles that scare him. In 2019, the actor starred in "Endings, Beginnings," filmmaker Drake Doremus' relationship drama that also features Shailene Woodley and Jamie Dornan. The film required Stan to think from his character's perspective in more ways than expected, which was a daunting process for him. The film follows Daphne (Woodley) as a woman undergoing a bad break-up before she gets involved with friends Frank (Stan) and Jack (Dornan) and begins a relationship with each of them. 
Like several of Doremus' films, "Endings, Beginnings" is mainly improvised, with the actors filling in the script's blanks. Sebastian Stan jumped at the opportunity to challenge himself as a performer, but it wasn't easy for him. In an interview with The Hollywood Reporter, the Marvel Cinematic Universe star described the learnings from his improv experience and illustrated how it was challenging to stay in-character. 
'We're improvising as honestly as possible'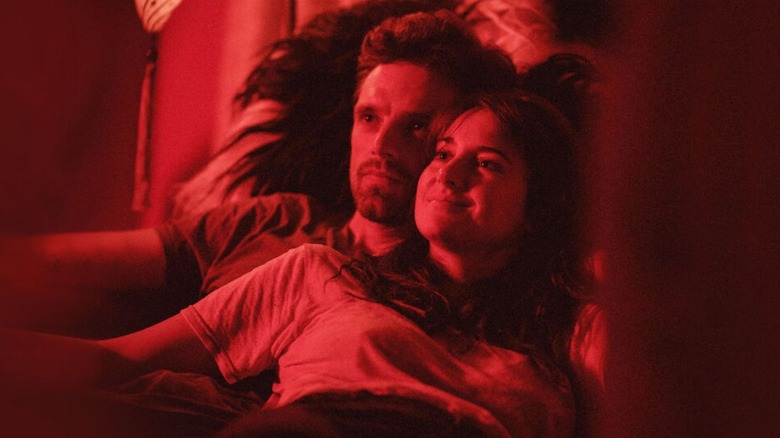 Samuel Goldwyn Films
Sebastian Stan shared how having direction and an outline was helpful and made him stay true to his character. Sometimes, the lines between performer and character get blurry, but luckily for the actor, the film's director knew exactly what moments to capture during the ad-libs, and only the chosen ones made it to the movie. The actor was full of praise for the director, and appreciated his talent for filtering performances and sequences that felt right for each character and what they were intended to do:
" ... In the editing room, which is what makes Drake brilliant at this, he finds the moments; the way he cuts is just fascinating to me. I remember saying to him, 'Drake, no take is the same. I don't know how you're going to cut this. It's impossible.' And yet, he made it work."
The actor continued, revealing that many scenes he filmed with co-star Shailene Woodley didn't make it to film:
"He found the conversation, and he found the moments. He's got a very specific way of cutting that I love which is the reactions and so on. He really filtered those performances in the editing room as well. There was a lot of back-and-forth dialogue between me and Shailene that never made it, but again, it's about him picking what he feels is right for who each character is."
Sebastian Stan didn't have any practice with improv before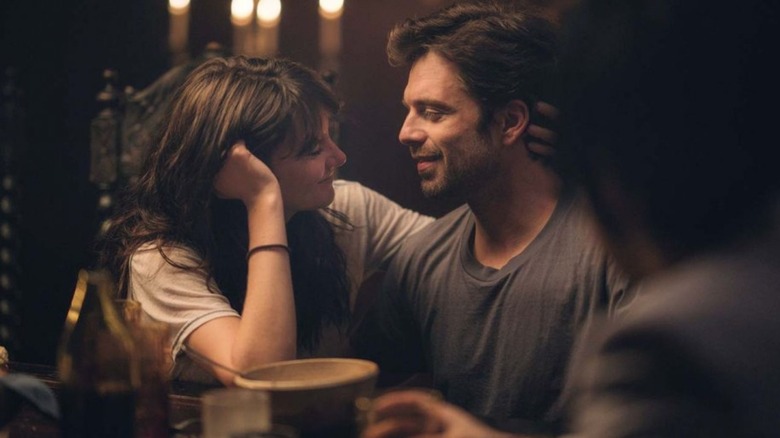 Samuel Goldwyn Films
"Endings, Beginnings" was Stan's first attempt at improv, and he wasn't shy to admit how it intimidated him. The "Fresh" star didn't have any prior practice or training, and decided to use the opportunity as a stepping stone for future projects. Stan has always felt "protected" by the right script, and "Endings, Beginnings" was a chance to see how far he could go as an actor. It's something he took seriously:
"I definitely was [intmidated]. Absolutely, I was. I didn't have an audition for the movie, but I had that three-hour session with Drake where we talked about different things and topics. I think he was just curious to see how honest our conversation could go, and I just wasn't afraid of that. It was very scary at the beginning. It's that question you asked, where you go, 'Well, this isn't really who I am. I don't do these things that this character does.'"
He did it once, and he'd do it again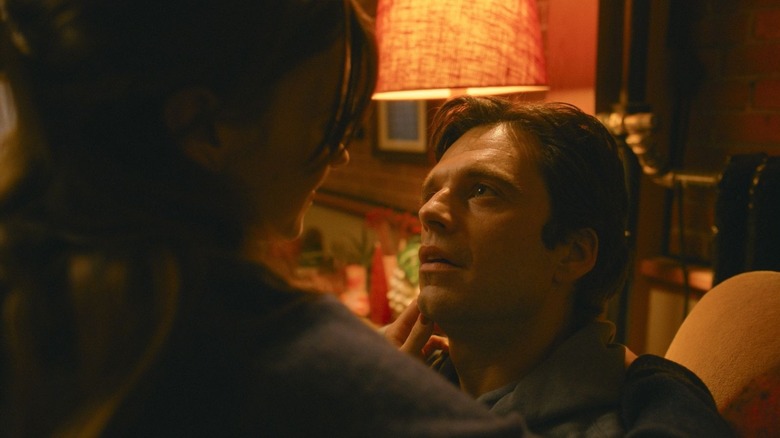 Searchlight Pictures
Stan learned a lot from his experience improvising for a character and is committed to doing it again if the opportunity presents itself. The actor is excited about employing his learning experiences in the future.
"I've always felt protected by scripts, lines and scenes. I feel like I'm one of those people who's opened up much more by scripts. I'm not as witty on my own. This was one of those different experiences, and I would certainly do it again. I'd be curious to see if I could ever use parts of it in a bigger movie. Believe it or not, on those bigger projects, you do use improv. You do the scenes a couple times. You get it as it's written on paper, and then you say, 'Let's just do this one more time and try it out this way. Let's just see what happens and then we have it.' Sometimes, that ends up in the movie because it's weirdly a sort of wildcard. So, maybe this was a really training experience for that."
Sebastian Stan has spoken about how he enjoys venturing out of his comfort zone and wants to continue taking on different roles from his past projects. With "Pam & Tommy," "Fresh," and his next, "Sharper," an upcoming comedy thriller film from A24, the star has proved he's an actor of his word.