Star Trek: Lower Decks Season 3 Shows Off The Series' Greatest Strength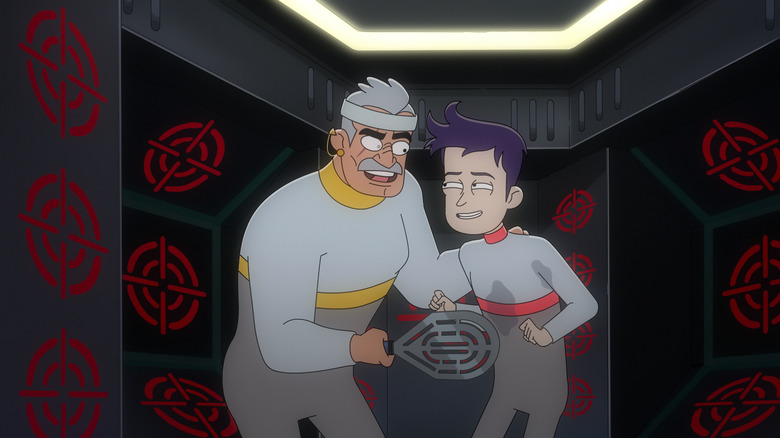 Paramount
"Star Trek: Lower Decks" is kind of an oddity. It is both an animated workplace comedy and a true "Star Trek" series, balancing humor with the important themes of the franchise. The half-hour format is a bit different for "Trek," too, forcing stories and character arcs to move a little more quickly. While all of this leads to a snappy and sarcastic but never mean-spirited "Star Trek," the sitcom-esque focus on the characters also leads to something we don't usually see a lot of in the franchise: character growth. Sure, Kirk (William Shatner) eventually learns to be less racist to Klingons in "Star Trek VI: The Undiscovered Country" and Spock (Ethan Peck) learned to be a bit more human on "Star Trek: Strange New Worlds," but these are both outliers in a franchise with bigger ideas in mind. 
"Star Trek" has always been so wrapped up in exploration, politics, war, and various allegories for our own time's problems that it rarely gives its characters a chance to evolve. They have to stay somewhat rigid because everything around them is constantly shifting, but on "Lower Decks," character growth is the driving force behind every major moment.
Bold(er) Boimler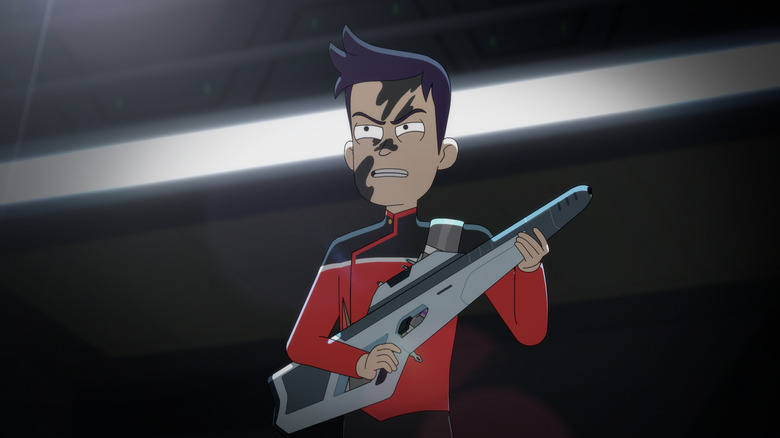 Paramount
The first two seasons of "Lower Decks" helped establish the four lower deckers, who are all just really beginning their Starfleet careers. Ensign Boimler (Jack Quaid) is a nervous overachiever, Ensign Mariner (Tawny Newsome) is a rebellious captain's daughter, Ensign Tendi (Noël Wells) is a bubbly science officer who loves medicine, and Rutherford (Eugene Cordero) is a sweet-natured hard-working engineer whose cybernetic enhancements might have caused some missing memories. They're all complex characters that feel relatable and real, and in that vein, they evolve in ways that make sense. 
In season 3, we start seeing the beginnings of real growth in each of the characters. Tendi has been moved from medicine to science and is trying to make the best of it, while Rutherford starts digging into his past. Mariner is no longer at the mercy of her parents, but instead must contend with her worst enemy, Commander Ransom (Jerry O'Connell), and Boimler is, well, trying to be a bit less Boimler. They all have to change to survive, but it will also likely make them better, more rounded people. 
Growing up the Starfleet way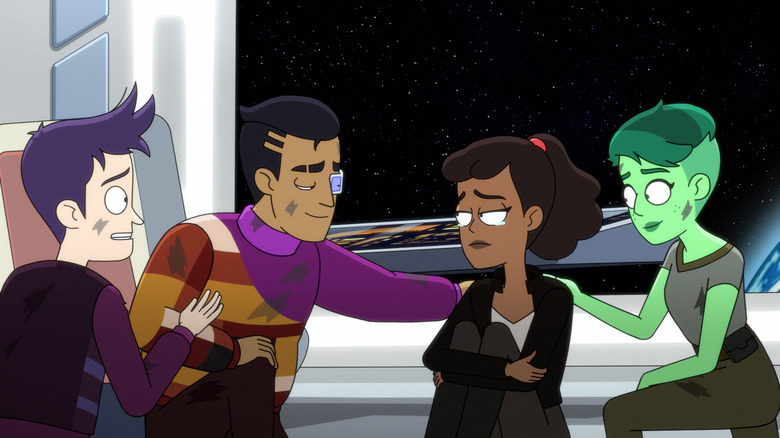 Paramount
We're only a couple of episodes into the third season of "Lower Decks," and already we've seen Boimler grow in huge ways. The skittish ensign took Tendi's advice to say "yes" to things a bit too seriously, saying "yes" to every question he was asked. It taught him that he's capable of so much more than he ever imagined, and "Bold Boimler" is apparently here to stay. Likewise, Mariner learned that sometimes she has to trust in others and not always take things into her own hands, which is going to be tough for her as an independent control-freak. 
The reason these characters grow is because of their relationships with the rest of the crew, especially their fellow lower deckers. They know that when they stumble, the rest of the gang will be there to catch them, and they encourage each other to be better. That kind of camaraderie is incredibly important in both grunt work and Starfleet, and it's going to help shape Boimler, Mariner, Rutherford, and Tendi into truly incredible officers. 
New episodes of "Star Trek: Lower Decks" premiere Thursdays on Paramount+.