Oscar-Winning Pixar Animator Ralph Eggleston Has Died At 56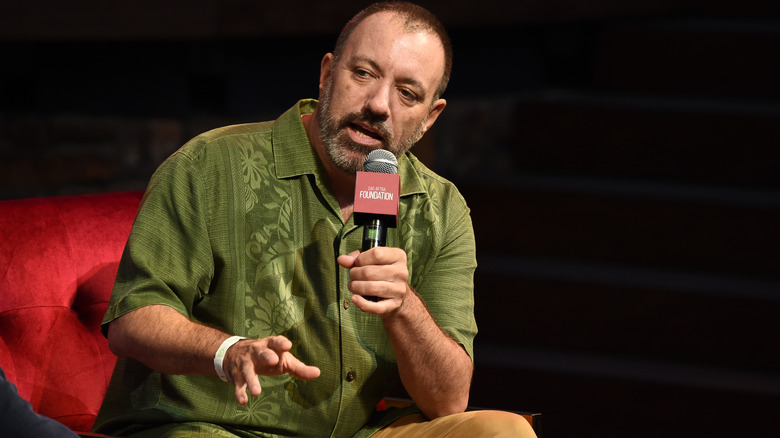 Amanda Edwards/Getty Images
One of the earliest and most influential contributors to the overall visual design of Pixar animated movies has sadly passed away. Ralph Eggleston, an Oscar-winning animator, art director, and production designer died on August 28, 2022, after a battle with pancreatic cancer, according to The Pixar Post (via The Hollywood Reporter). 
The longtime artist worked on several acclaimed films for the storied animation studio spanning decades, from serving as art director on "Toy Story" in 1995 all the way to his development artist role on "Soul" in 2020. Along the way, Eggleston did much to pioneer the wonderfully distinctive look for the studio's various movies, helping to define the popular conception of how a Pixar movie ought to look and feel like to general audiences around the globe.
Eggleston is perhaps best known for his work on "Finding Nemo," "The Incredibles," and especially the 2000 short film "For the Birds" that played alongside the theatrical release of "Monsters, Inc." (for which he also received an "Original story by" credit for). The three-minute short — currently available to stream on Disney+ in the United States — was written and directed by Eggleston and went on to win the Academy Award for Best Animated Short Film in 2001. It has even enjoyed recurring Easter egg references in subsequent Pixar films like "Cars" and "Inside Out," as well.
Ralph Eggleston left behind a lasting legacy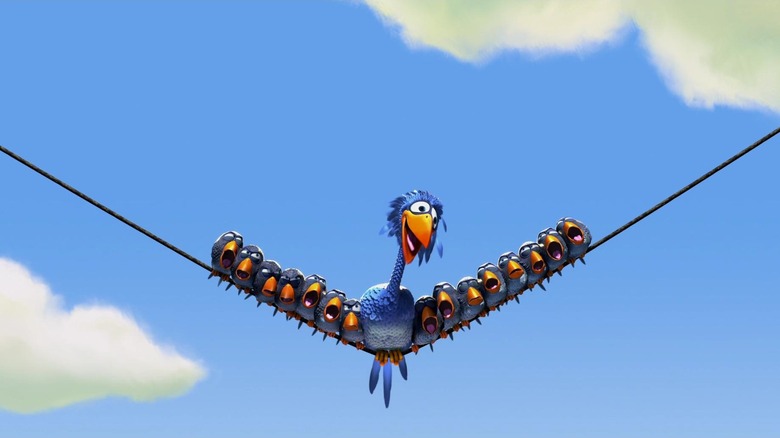 Pixar
Outpourings of grief and sympathy from colleagues and friends swiftly followed upon Pixar's in memoriam post for Ralph Eggleston's death, tweeting that "Pixar and the world will be forever grateful." The artist began building his legacy when he joined the studio in 1992, working on the groundbreaking "Toy Story" as an art director and filling the same role on several movies such as "A Bug's Life," "Toy Story 2," "The Incredibles," "Cars," and "Up." As much as his professional work earned him accolades (including multiple Annie Awards for "Toy Story," "For the Birds," "Finding Nemo," and "Inside Out"), his work ethic, kindness, and courage won him the respect of all those he worked closest with. The moving company featured throughout "Toy Story," Eggman Movers, is affectionately named after Eggleston.
Director Angus MacLane ("Finding Dory," "Lightyear") shared concept art and a few touching words on Twitter, calling him "Truly one of a kind. His massive talent was matched only by his kindness."
RIP Raph Eggleston. Truly one of a kind. His massive talent was matched only by his kindness. 💔 pic.twitter.com/GkD5Tt5X9B

— Angus MacLane (@AngusMacLane) August 29, 2022
Eggleston's prolific work in the field of animation extends far outside of Pixar's incredibly wide-ranging circle, as well, having worked on other Disney classics such as "Aladdin," "The Lion King," and "Pocahontas." Given the sheer amount of viewers who have been affected by his contributions over the decades, Ralph Eggleston's influence will surely live on alongside Pixar's own.