Netflix's Anime Deal With Nippon TV Brings 13 Beloved Anime Titles To Service, Including Berserk, Monster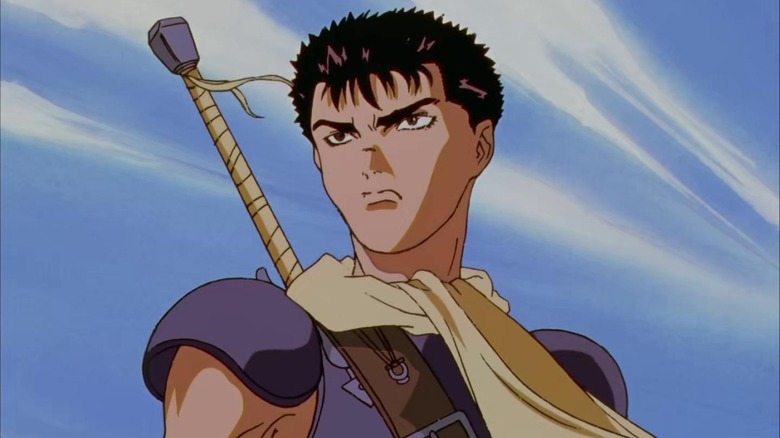 Nippon TV
Folks! It is finally happening. One of the best anime shows ever made, as well as the one good adaptation of one of the greatest manga of all time, is finally coming to streaming.
At a time when availability is becoming an important issue in media as big corporations are erasing entire titles from existence with the push of a button, concepts like piracy as historical preservation are being discussed in a new light, even by creators. If there is literally no legal way to watch a show, should you pirate it? Does it hurt a show when, after years of unavailability and bootlegging, it finally becomes available? "Neon Genesis Evangelion" was a hit on Netflix when it finally became available to stream and got everyone talking about it for the first time in years. 
Thankfully, we don't have to debate this any longer, at least not when it comes to shows like the legendary "Monster," because it is coming to a Netflix near you very soon. And it's not alone. According to Variety, Nippon TV has struck a deal to license 13 of its most popular anime to Netflix around the world. The best part? They credit the success of a little show called "Old Enough!" for this new deal. If you haven't heard, "Old Enough!" is a delightfully charming and magical non-scripted series where Japanese toddlers are tasked with doing small errands all by themselves. It is very funny, sweet, and it's been running irregularly since 1991.
So, what does this deal entail, exactly? Starting September 2nd, the first 38 episodes of the popular "Hunter x Hunter" will be streaming in 104 countries. Granted, that's but a fraction of the show's 148 episodes, but still! Also streaming that day will be "Ouran High School Host Club," in 190 territories, and "Claymore," in 136.
Rejoice, weebs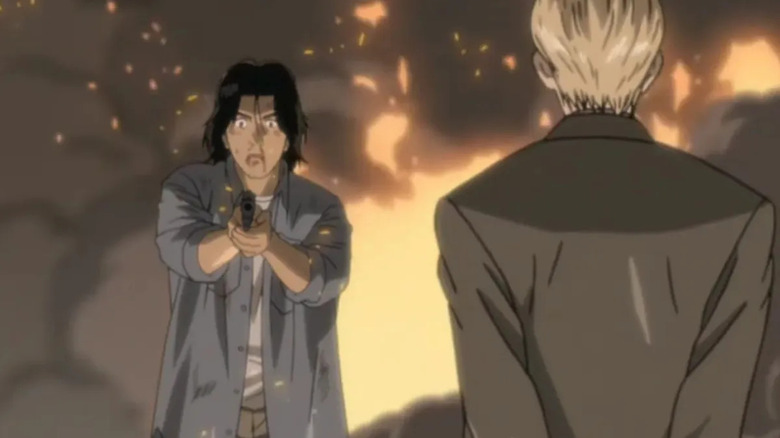 NIppon TV
Also part of the deal: "Death Note," "From Me to You," "Parasyte: The Maxim," "Nana," and the first season of the spectacular sports anime "Hajime no Ippo: The Fighting!," which has only begun streaming recently. While these have been streaming on the platform in the past, and are widely available on other services, it is most exciting that Netflix is also set to stream "Monster" and the 1997 version of "Berserk."
"Berserk" is based on the hugely popular and influential manga of the same name by the late great Kentaro Miura. It is set in a medieval Europe-like dark fantasy world, and is the basis for most dark anime of the past 20 years, inspiring everything from "Attack on Titan" to "Jujutsu Kaisen." The protagonist, Guts, served as the template for many heroes with giant swords like Ichigo from "Bleach." 
While the manga remains very popular and successful, adaptations have been anything but. The first anime adaptation only lasted for 25 episodes. Later adaptations covered the latter parts of the manga with uneven results (the 2016 series, which is the only one widely available, is considered a CGI monster that failed to adapt the manga). The licensing deal for the 1997 show expired in 2012 and hasn't been available legally in North America since.
As for "Monster," it's an adaptation of Naoki Urasawa's manga that tells the story of a Japanese surgeon in Germany, who gets involved with a former patient that turns out to be a serial killer. The story has been praised for exploring the psychology of the characters and laying out an intricate chess game that evokes the best Hitchcock thrillers. At one point, Guillermo del Toro was even going to make a live-action adaptation for HBO. 
No release date has been given for "Berserk" or "Monster."