Why The Crown Cast An American In The Role Of Winston Churchill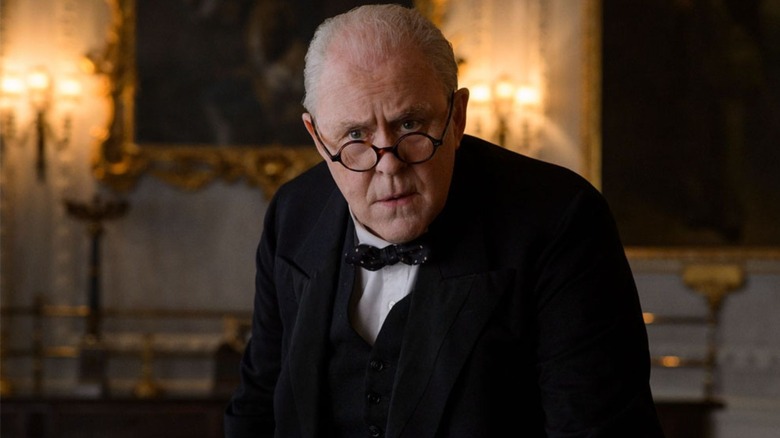 Netflix
Multi-award-winning actor John Lithgow's portrayal of British Prime Minister Winston Churchill in Netflix's "The Crown" has earned him high praise and applause from fans and critics. The actor won several accolades for his appearance in the period drama series, in which he starred alongside Claire Foy, who played Queen Elizabeth II. Lithgow delivered a distinctive version of the real-life figure, who has been re-created on the screen over 200 times. 
Despite being American, the actor made a compelling case for Britain's most recognizable politician. When asked about his experience playing Winston Churchill in the critically acclaimed drama series, the actor revealed why he was selected to play the part.
Lithgow's an Englishman at heart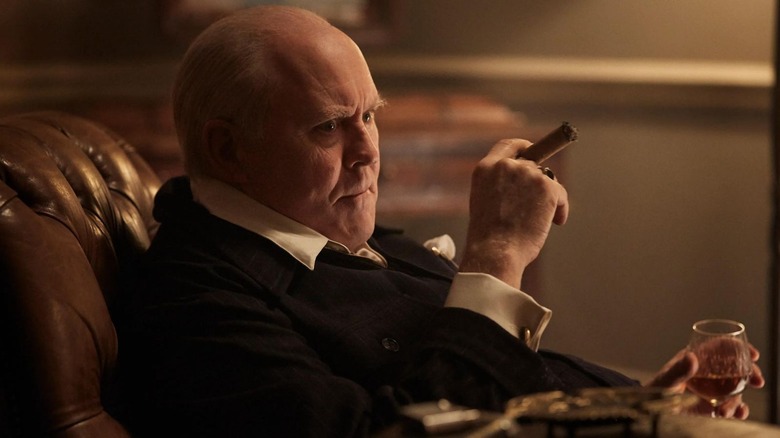 Netflix
In an interview with GQ, John Lithgow suggested he was an Englishman at heart — and the revered performer had ties to the United Kingdom. During his early days as an actor, Lithgow attended drama school in London. The actor joked, sharing that he's "as English as an American actor can get." Interestingly, Churchill had ties to the United States, too — his mother, Lady Randolph Churchill, was born in New York.
"I went to drama school in London many years ago, so there's sort of this English thread. I'm about as English as an American actor can get, to a point of pure pretension. You know, when you think about Churchill, he's as different from every other Englishman as any American is. He's an eccentric. They just loved the idea. They said, we've seen all the sirs play Churchill. We've seen Burton do it. And Albert Finney do it. And there was a whole raft of them that year, and all of them Englishmen."
Here's what The Crown's Stephen Daldry has to say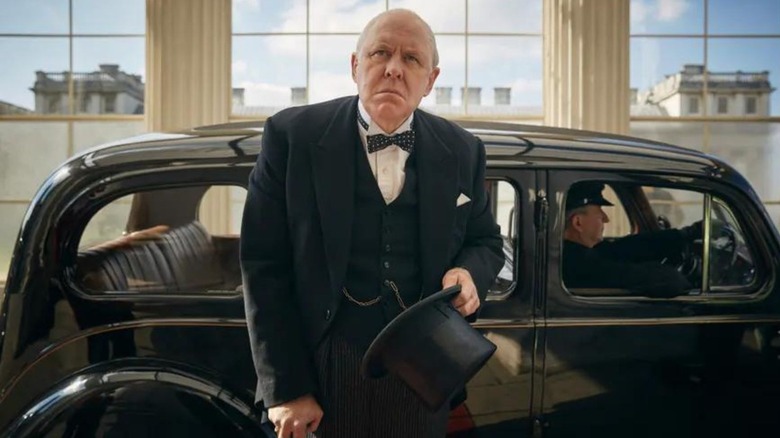 Netflix
When John Lithgow asked director-producer Stephen Daldry why he had been cast in a predominantly English actor-dominated series, he said his decision was influenced by his "affinity for America."
"Churchill's mother was an American, for one thing. That's the first thing Stephen told me when I asked him, 'Why'd you cast me?' And he had this affinity for America. I may be terrified of playing this role, but they think it's a great idea, so I'll go with that," added Lithgow.
Lithgow depicted the real-life historical figure throughout season 1 of "The Crown" and returned for brief appearances in seasons 2 and 3. He isn't the only American actor to have played a significant role in the series — Gillian Anderson transformed into Margaret Thatcher in the fourth season. The actress received the Emmy Award for Outstanding Supporting Actress in a Drama for her performance. The period drama will release its fifth season on the streamer (with a brand-new cast!) in November 2022.