Star Trek Legend Nichelle Nichols To Receive A Fitting Final Resting Place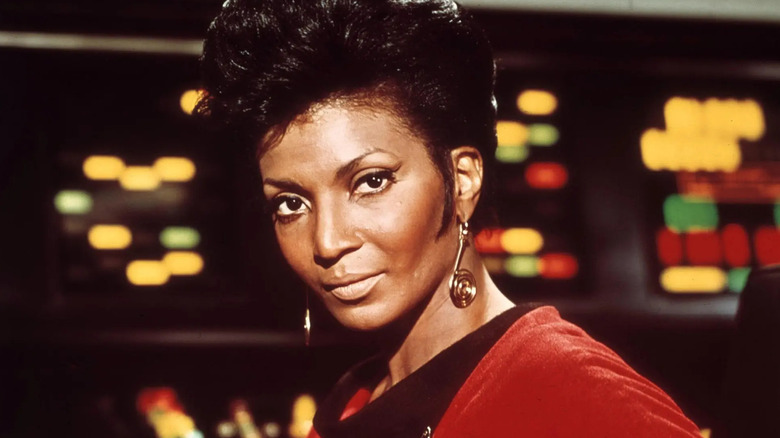 Paramount Pictures
In a world going through a rough time, it's nice to be able to tell you some lovely, if bittersweet news. The world lost Nichelle Nichols on July 30, 2022. Nichols, of course, played the role of Lieutenant Nyota Uhura on "Star Trek," breaking new ground for Black women in television. Lt. Uhura shared the first interracial kiss on a network TV series with Captain James T. Kirk (William Shatner). When she wanted to leave the role to pursue another job, none other than Martin Luther King Jr. — whose own family watched the show — convinced her not to because of how powerful it was to see a Black woman on TV in a high ranking position during the height of the civil rights movement. 
Nichols' role inspired so many people, from Whoopi Goldberg to NASA astronaut Mae Jemison, the first Black woman to go to space. (Both went on to appear in "Star Trek" shows.) Now Nichelle Nichols and her life's work will be honored in a lovely way, courtesy of Celestis (via Gizmodo). 
Nichols' son Kyle Johnston has donated some of her ashes to be sent to space on the Celestis Memorial Spaceflight. This Celestis mission is one that will also honor "Star Trek" legends Gene Roddenberry, Majel Barrett Roddenberry, James "Scotty" Doohan, and VFX engineer Douglass Trumbull. If you would like to honor the legacy of Nichelle Nichols, you can join in as well. The Celestis website allows you to send pictures or music, or even a message. The messages will be digitized and sent into space with the flight in the "Celestis Mindfile." I just sent my own, and even being able to send my admiration for this amazing woman to space with her is humbling.
A legend in this world and beyond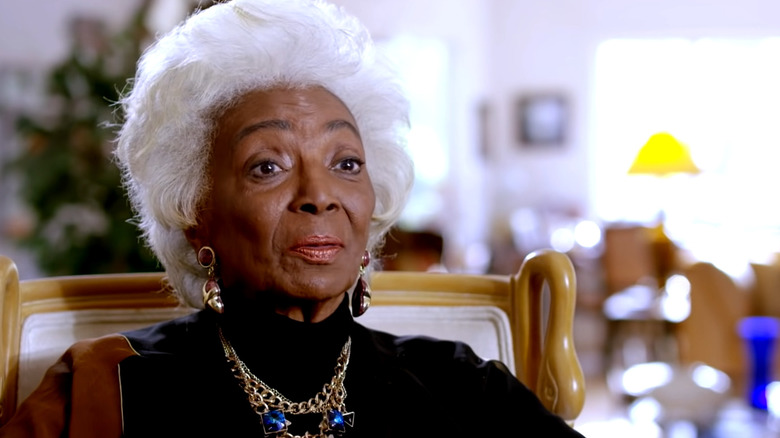 Paramount Pictures
After playing Uhura on "Star Trek," Nichols worked with NASA to promote diversity after watching the Apollo 11 launch. In 1977, Nichols was appointed to the Board of Directors for the National Space Institute. She even became a recruiter for NASA, helping to bring new and diverse voices and skills to the organization. As noted in the documentary about her life, "Woman in Motion," Nichols "went into this to become an actress. She ended up changing the world."
The flight with Nichols' remains and the messages of tribute will launch later this year. If you scroll down on the site for the mission, you can read some of the messages from her co-stars and stars from other shows in the "Star Trek" franchise including William Shatner, George Takei, Walter Koenig, LeVar Burton, Adam Nimoy (son of the late Leonard Nimoy), J.J. Abrams, Kate Mulgrew, and Celia Rose Gooding, who plays Lt. Uhura on "Star Trek: Strange New Worlds."
It's a beautiful way to honor a woman who broke so many barriers and changed the face of NASA. 
The 2021 documentary "Woman in Motion" is currently streaming on Paramount+.