Quentin Tarantino Knew His Over-The-Top Style Wouldn't Work For Jackie Brown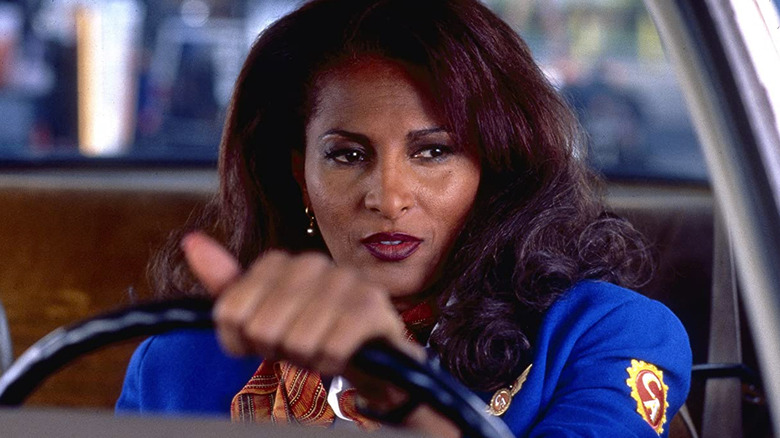 Miramax
Of all the filmmakers of the modern era, few have such a recognizable style as Quentin Tarantino. Of course, QT is known to switch things up from time to time, based on the period he wants to emulate in his films. But whether he's paying homage to the martial arts films of the Shaw Brothers, or delivering his own spin on the spaghetti Westerns of the '60s, Tarantino rarely strays from his heightened, highly-stylized look. That's not to say that Tarantino can't apply restraint, or even nuance if he feels so inclined. Compared to the pulpy energy of "Django Unchained" or the "Kill Bill" duology, "Jackie Brown" is uncharacteristically chill. It was only his third feature — directly following "Pulp Fiction" — but even then it was considered pretty understated for ol' Tarantino.
"Jackie Brown" follows the exploits of the titular flight attendant (the legendary Pam Grier) as she attempts to outsmart both the Feds and the gunrunner she works for on the side. At its core, it is definitely still a Tarantino film. It's a love letter to a genre that the director reveres, and it makes perfect use of its ensemble cast and each of its fitting needle drops. Stylistically, though, it's hard to deny that "Jackie Brown" walks a different path from his other films. Tarantino hadn't done anything quite like it before, and he certainly hasn't since. For him, that was a conscious choice, but it called for a different approach than he'd employ with other projects.
'I wanted it to look more real'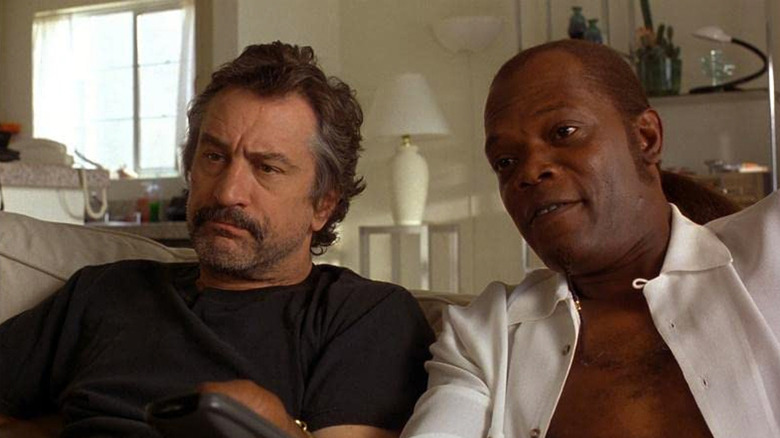 Miramax
For "Jackie Brown," it was important to ground the film as much as possible. "I wanted the entire production to be very down-and-dirty," Tarantino told American Cinematographer, "almost in the same style as 'Reservoir Dogs.'" The director also referenced films like "Straight Time," "Hickey and Boggs" and "They All Laughed," which all managed to capture a "raw vision" of their environments and render the metropolitan setting of the films in a realistic, gritty light.
"I wanted Jackie Brown to have richness and depth, but I wanted it to look more 'real,'" Tarantino added. "My other films do look very 'real,' but at the same time there's a 'splashy-movie' quality to them." To achieve that particular look, Tarantino turned to cinematographer Guillermo Navarro. The two had met several times before but had yet to collaborate on a project. That didn't matter much to Tarantino, though: He'd seen Navarro work on Robert Rodriguez films "Desperado" and "From Dusk Till Dawn," and even shot a few scenes with him for the anthology film "Four Rooms." For "Jackie Brown," Tarantino wanted "to be able to move on the run, and I knew Guillermo could do that."
'Their input made it a really wonderful experience'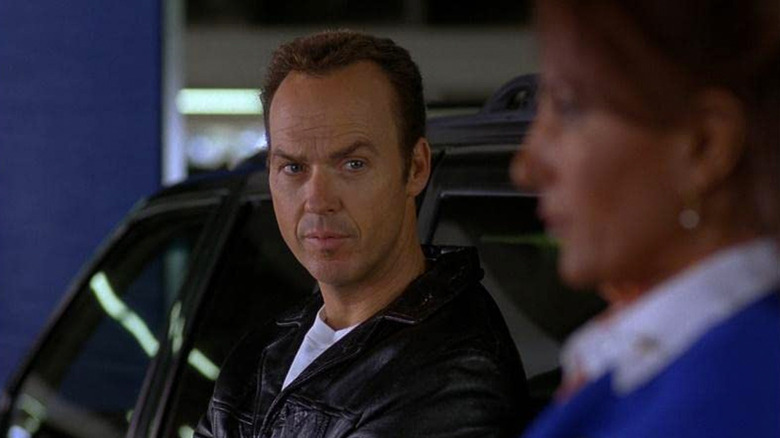 Miramax
Tarantino would discover one more advantage to working with Navarro after the fact. Though the cinematographer knew Tarantino better as an actor, Tarantino was ready to step back into the role of director for "Jackie Brown," and he wanted to take a more "hands-on" approach than he had in previous projects:
"I knew from Guillermo's work with Robert that he wouldn't have a problem with that. Actually, he became very much like a teacher, and we had a terrific operator, Dan Kneece, who was totally on-board as well: after I would operate a shot, both of them would say to me, 'Now, you want to remember to keep his face in this kind of frame.' Their input made it a really wonderful experience."
"Jackie Brown" might not be Tarantino's most visually stunning film, but scaling back on his "splashy" sensibilities lent a really intimate, lived-in feel to it all. The film seems to focus a bit more on its characters, their mercurial dynamics, and the tensions unfolding between them. (Not to say that other Tarantino projects don't focus on those elements in kind, but it's a little different in "Jackie Brown.") It's definitely quieter than the films that would follow, but it's always great to see Tarantino's range on display in a different way.