My Best Friend's Exorcism Trailer: An Exorcism For The Stranger Things Crowd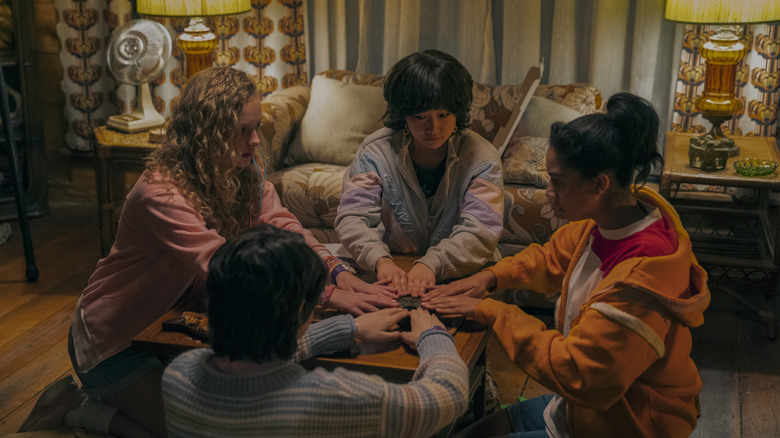 Prime Video
Today brings with it a trailer for Prime Video's upcoming adaptation of "My Best Friend's Exorcism," the best-selling 2016 novel by author Grady Hendrix, who was also behind "Satanic Panic." The powers that be at Amazon have turned the book into a movie that will be streaming just in time for the Halloween season. The question is, have they managed to adapt the beloved novel in a way that can satisfy both fans of the source material and those who will be coming in blind? That is always the trick! Let's take a gander.
My Best Friend's Exorcism trailer
The trailer kicks off by making it crystal clear that this is an '80s throwback, with Tiffany's "I Think We're Alone Now" blaring and outfits that make it impossible not to understand the decade we're being transported to. As is often the case in horror films, things get going in earnest when a group of teenage friends gather at a house by a lake. What could possibly go wrong? Well, as the title kind of implies, one of the girls is possessed by a demon, thus necessitating an exorcism.
It is very much a mix of horror and comedy, not going straight-up in either direction, though it does seem to be leaning a bit more on the levity. As for the specifics of the story, the synopsis for the film reads as follows:
Surviving the teenage years isn't easy, especially when you're possessed by a demon. It's 1988, and best friends Abby (Elsie Fisher) and Gretchen (Amiah Miller) are navigating boys, pop culture, and a paranormal force clinging to Gretchen like a pair of neon legwarmers. With assistance from overly confident mall exorcist Christian Lemon (Christopher Lowell), Abby is determined to compel the demon back to the pits of hell—if it doesn't kill Gretchen first.
Who is bringing the exorcism to life?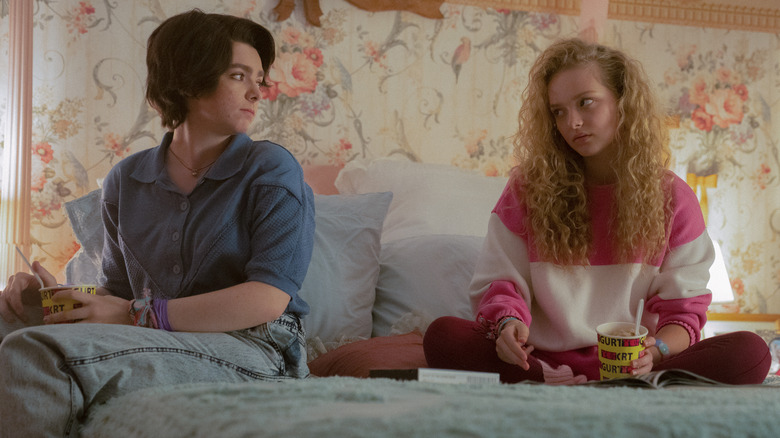 Prime Video
The jury is still out on whether or not people will end up liking the movie as much as they liked the book, but this definitely seems like it was made for the "Stranger Things" crowd. One thing that we can say for certain is that a lot of talented people are behind the adaptation, including Christopher Landon, of "Happy Death Day" and "Freaky" fame, who is on board as one of the producers.
Damon Thomas ("Killing Eve," "Penny Dreadful") js in the director's chair, working from a screenplay by Jenna Lamia ("Good Girls," "Awkward"). The cast includes Elsie Fisher ("Eighth Grade," "Texas Chainsaw Massacre"), Amiah Miller ("The Water Man," "War for the Planet of the Apes"), Cathy Ang ("And Just Like That...," "Over the Moon"), Rachel Ogechi Kanu ("Cheer for Your Life"), and Christopher Lowell ("GLOW," "Promising Young Woman").
"My Best Friend's Exorcism" arrives on September 30, 2022, on Amazon Prime Video.