How A Canceled Pilot Got Jack Quaid Cast As Hughie In The Boys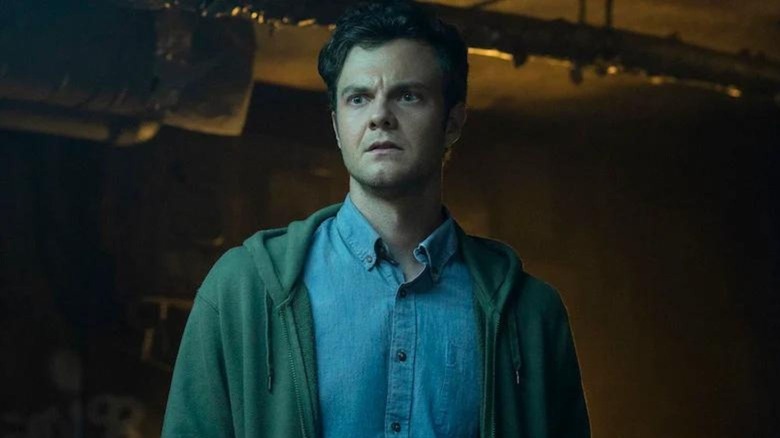 Prime Video
Jack Quaid's Hughie Campbell is far from the most powerful character in "The Boys," but he has what it takes to be a real superhero. Hughie has maintained his humanity through every disastrous event, and it has always been his greatest strength. The former IT employee was once a regular citizen, living his own life, until he was rudely awakened to the horrors caused by the superheroes of the dystopian world. He's awkward, intelligent, and inventive, and despite being surrounded by fame-obsessed, dangerous superheroes, he's pretty badass — and down to earth.
That's a personality trait both actor Jack Quaid and his character Hughie have in common. "The Boys" showrunner Eric Kripke (who also famously created "Supernatural") deeply admires Quaid's good-natured demeanor and desperately wanted to cast him in the series. Kripke first saw Quaid act alongside Glenn Close in the pilot episode of an Amazon show that the streamer later canceled — and despite seeing several other actors audition for Hughie, Kripke had always known he had found him in Quaid.
Jack Quaid almost starred in a zombie show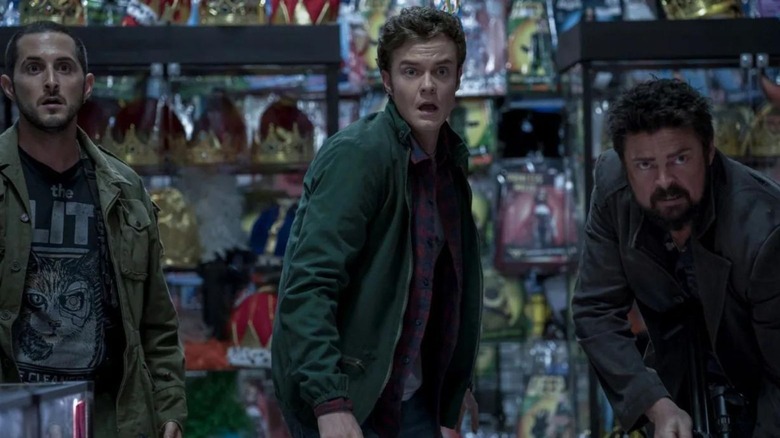 Prime Video
Showrunner Eric Kripke is grateful for the many faces of Jack Quaid because it allows him to tap into his multi-faceted character, Hughie Campbell. Kripke knew the performer was the perfect casting choice and recounted the memory in an interview with Thrillist.
Kripke was taken with how "unbelievably down-to-earth" Quaid was — and had high praise for him. In the comics, Hughie's character is something of a "John Cusack" type and was based on Simon Pegg. The showrunner knew Quaid was an excellent choice for the role after he watched the pilot episode of Amazon's 2017 show "Sea Oak," a surrealist dark comedy he starred in alongside Glenn Close. The episode was made available to subscribers during the streamer's pilot season, and despite critical acclaim, was later rejected. The show never took off — but Jack Quaid bagged another role for a series from the same streamer.
"I think it's his lightness that makes his darkness interesting. It's because it comes out of him so unexpectedly," Kripke said about Quaid.
"If he's going to punch the wall as Hughie, he's going to bruise his hand. He goes for it. Seeing somebody who shouldn't be freaking out at that level freaking out is unsettling to people."
Jack Quaid can play bad guys too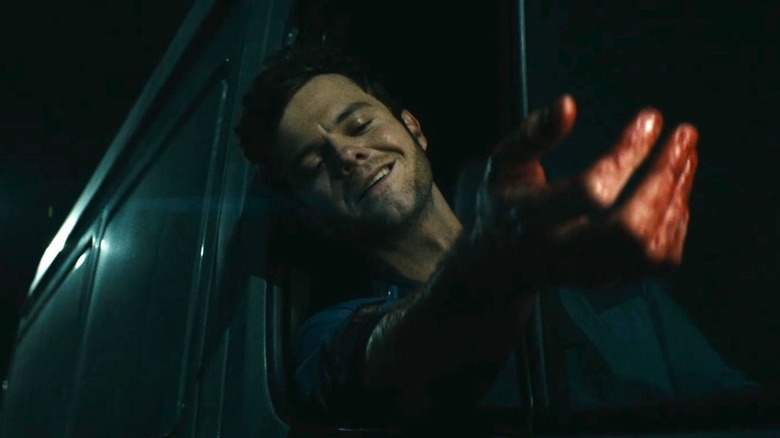 Prime Video
Quaid went on to star in the latest "Scream" movie — I'll keep the details about his role under wraps to avoid spoilers. In the same interview, the film's co-director Matt Bettinelli-Olpin confirmed that not many people believed Quaid was a fit for the "Scream" role he auditioned for, and they dealt with some pushback. It wasn't until they asked the performer to do an audition that could prove Quaid could be "full-tilt evil" if he wanted to be that it worked out. The result was a "genuinely terrifying" audition from Quaid that eventually got him the role — but we're yet to see any of those histrionics unravel in "The Boys." 
Hughie got his superpowers during the show's third season, and it's hard to imagine him not being a good guy — but after the actor's performance in "Scream," I'm curious about what evil Hughie would look like ... so we shouldn't rule it out completely yet. Anyway, in Kripke, we trust.