What It's Like To Work With Martin Scorsese, According To Andrew Garfield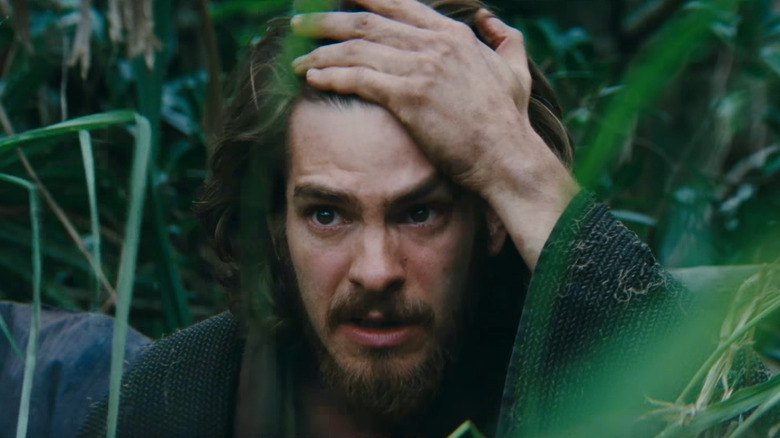 Paramount Pictures
Andrew Garfield has worked with some big names in his career, but in 2016, he was directed by a film legend. Garfield starred alongside Adam Driver in the Academy Award-nominated Martin Scorsese film "Silence," about two 17th century Jesuit priests in Japan. That would likely make most actors very nervous. Garfield recently joined Marc Maron for an episode of his podcast "WTF with Marc Maron" (via IndieWire), where he spoke about what it was like to actually get to work with Scorsese. 
He had all the normal reactions to doing a film with someone of this caliber, saying, "You go in with everything you imagine you would go in with: total excitement, trepidation, pinching yourself, total awareness of how lucky you are that you are one of the handful of people who have gotten to work with the American master of cinema."
Working with Scorsese saw Garfield joining the likes of Robert De Niro, Daniel Day-Lewis, Willem Dafoe, Liam Neeson, and Emily Mortimer. No pressure, right? He also spoke about what Scorsese is like as a person, and it's a delightful description.  
'He's just fun'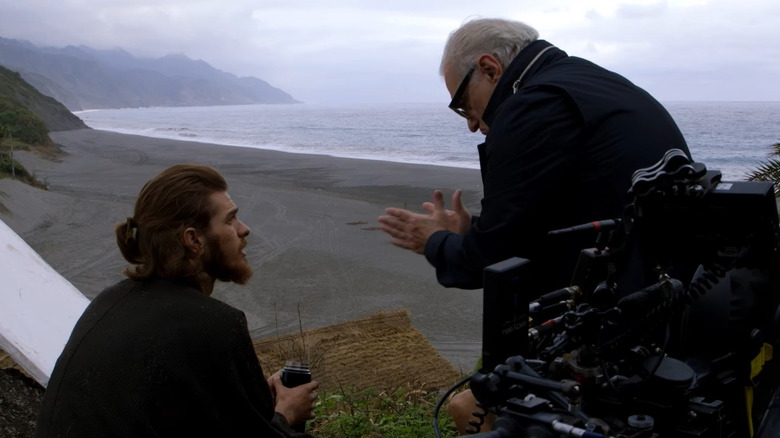 Paramount Pictures
Garfield raved about the directing legend, telling Maron:
"He's just fun. He's like a funny dude who knows a lot about movie and history and culture and people and just loves being a person. He's kind of the most Jewish Italian American that you have ever come across."
What a lovely thing to say! Let's all go have a beer with Martin Scorsese and talk about film. That 100 percent wasn't meant to be sarcastic at all. Truly, it would probably be the best beer outing a film fan could ever dream of. Garfield added:
"So I went in with all of that, and it was just kind of dispelled with who he is, because he's just so disarming and very ordinary with all of his extraordinariness." 
With all the negative news about people in the film industry that fills the headlines, it's really refreshing to hear this. That's especially true considering Scorsese's resume. He's won an Academy Award, Emmy Awards, gotten an AFI Lifetime Achievement Award (in 1997, before another quarter century of work), a Kennedy Center Honor, and has five films in the National Film Registry. He's responsible for classic films like "Taxi Driver," "Raging Bull," "Goodfellas," "Casino," "The Aviator," "The Wolf of Wall Street," "The Departed," "The Age of Innocence," and "The Last Temptation of Christ." That barely scratches the surface of his work. It's wonderful to know that he's a pretty cool guy as well. 
"Silence" starring Andrew Garfield and directed by Martin Scorsese is currently streaming on Paramount+ and Prime Video.