A Community Movie Is Merely A Matter Of When, According To Dan Harmon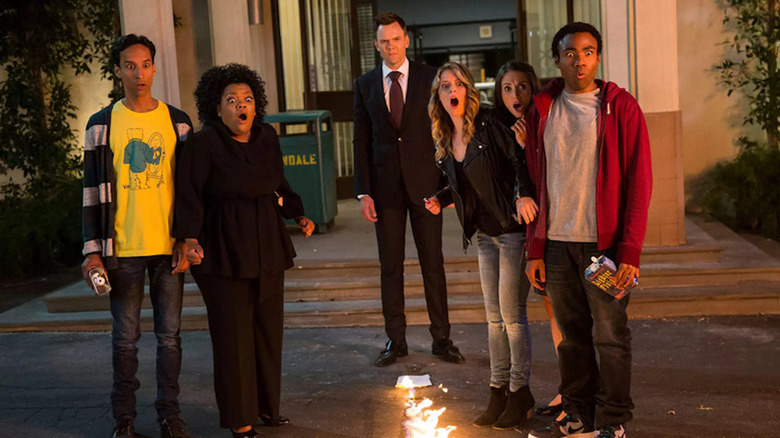 NBC
It's been eight long years since Dan Harmon's beloved TV show, "Community," concluded its sixth season, which, per the sage words of Danny Pudi's universe-hopping character Abed, means the show should've given us a series-capping motion picture by now. Fans believed in the six-seasons-and-a-movie dream, but aside from some vague comments here and there, Harmon has yet to confirm that this bold promise will actually be fulfilled.
For a show that eked out a none-too-shabby 110 episodes while under the constant threat of cancellation, asking for anything more feels greedy. After all, series with better ratings have been axed before getting a full-season order. But since when have fans been anything approaching reasonable about anything? In the case of "Community," it was devotees' scorchingly irrational ardor that saved the series time and again. As a member of those ranks, I'm not afraid to demand that gosh-darn movie every opportunity I get.
No one understands this more acutely than Harmon — he is not one to toy with our emotions. So his comments during the press tour for the new season of "Rick and Morty" are cause for celebration.
Dan Harmon's going back to Greendale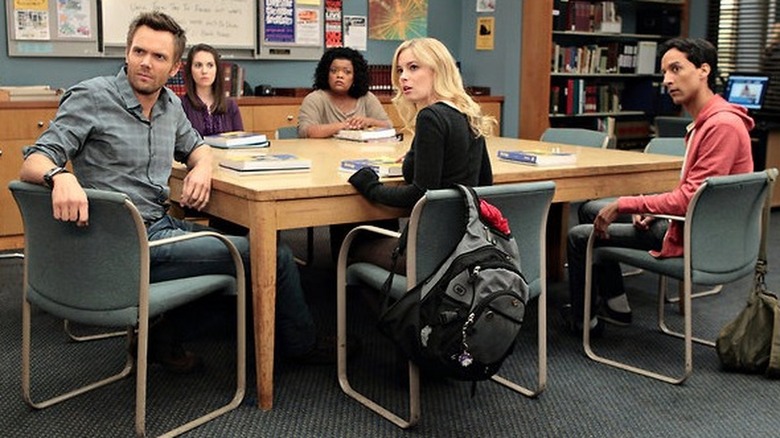 NBC
In an interview with The Wrap, Harmon backed up recent comments from series star Alison Brie, stating that there is a story in place for the film, and that "conversations and agreements are happening." But negotiations fall apart all the time, right? This sounds incredibly vague, and wholly subject to collapse. Again, Harmon knows way better than to get our hopes up, which is why the following comment sounds awfully close to a guarantee.
"When you put the percentage chances together it's like you have to account for maybe the world blowing up or another virus happening. But as far as the industry is concerned, this is a matter of when and not if, for sure."
But don't unscrew those Champale caps just yet. Harmon may be unusually upbeat, but he added this caveat: "I could have said what I just said three years ago and it would have been almost as accurate, and can you imagine if I had said that three years ago?" So while "conversations and agreements are happening," there is no clear time frame as to when the "Community" film will go before cameras. 
I do not envy Harmon and company the task of getting the schedules of the series' very large and busy cast members to sync up for a few months of shooting, but I do know that he's riled up the base more than it's been riled up in a decade. He's gotta deliver now. Unless, y'know, there's a nuclear war or something apocalyptically nifty like that.