Every Character Recast In The Arrowverse (& Why The Actors Left)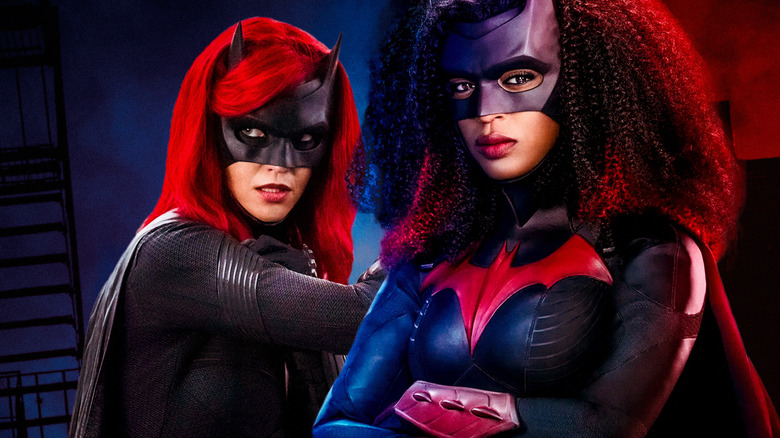 CW
As much as we try to pretend it's not, television recasting is almost always a big deal. When stage performers get recast in a play, or characters get written out between movie sequels, it's bearable because these types of stories have a natural end point that helps audiences feel some closure about the character who's gone. Yet for TV shows, which encourage binge-watching that blurs the lines between seasons, the change can be jarring and distracting.
The spectrum of effective recasts isn't so much from terrible to great as it is from wildly noticeable to slightly unobtrusive. Whether it's the sudden appearance of scruffy, brown-eyed Daario Naharis on "Game of Thrones," the revolving door of Bobby Drapers on "Mad Men," or the depressing Aunt Viv switch-up on "The Fresh Prince of Bel-Air," recasts usually leave something to be desired.
Despite this, DC's Arrowverse has managed to pull off a couple successful recasts over the years, as well as some not-so-good ones. By virtue of their sci-fi and fantasy foundations, shows like "Supergirl" and "The Flash" can explain away cast changes by introducing new lore about why a character suddenly looks different. But that still doesn't stop viewers from pausing to wonder what's changed, and what went on behind-the-scenes to motivate the recast. Luckily, we've sorted it all out so you don't have to. Here's a guide to every Arrowverse recast from the past decade.
Sara Lance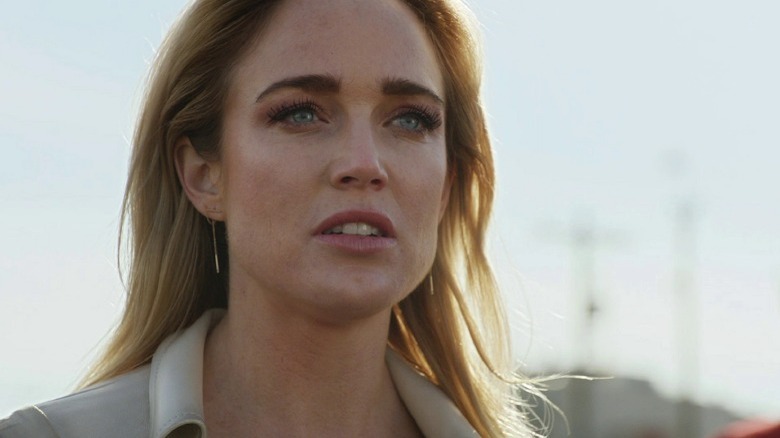 CW
The Arrowverse's penchant for recasting goes all the way back to its earliest days. Before Sara Lance became White Canary, a mainstay in the DC small-screen universe who appeared across multiple shows and timelines, she was Oliver Queen's long-lost love interest. In the 2012 pilot of "Arrow," Sara is played by "The Bold and the Beautiful" star Jacqueline MacInnes Wood. But when Sara returns from the dead in season 2 as The Canary, it's with actor Caity Lotz under the cowl.
Comic Book Resources says that Wood didn't return as Sara Lance due to scheduling conflicts, which makes sense given that her soap opera shooting schedule is likely pretty time-intensive. It's also very common for series to make casting changes after their pilots, as a show's first episode is traditionally an opportunity for all involved to figure out what works and adjust to network feedback once the show gets a full-season pickup. Sara's character starts the show off as little more than fodder for Oliver's tragic backstory, but she later becomes a hero in her own right.
Alura Zor-El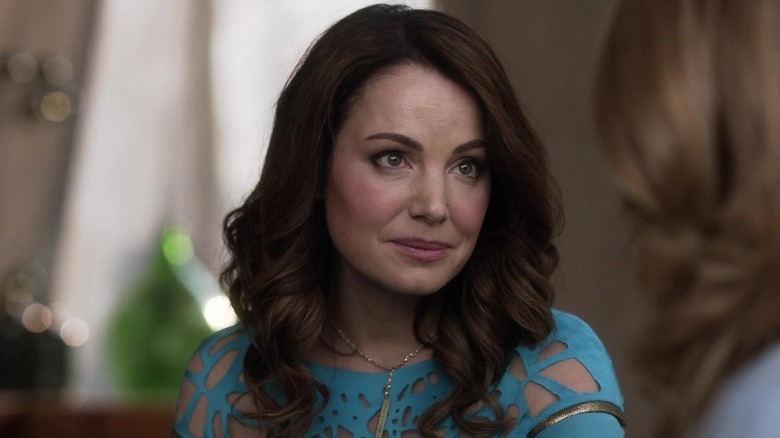 CW
One of the most noteworthy casting changes in the Arrowverse came in 2017, when Erica Durance replaced Laura Benanti on "Supergirl." The series about Superman's powerful cousin Kara Danvers went through several overhauls throughout its six seasons, from a network move to the recasts mentioned below. But Alura Zor-El's replacement was a foundational one, as Kara's biological mother played a major part in her origin story and the destruction of Krypton.
Tony-winning Broadway actor Benanti played Alura in hologram form and flashback for the show's first two seasons, and also played her twin sister Astra. But "Saving Hope" actor Durance took over in season 3 when Alura was revealed to still be alive. Durance's casting was especially interesting for long-time fans of the Superman saga, as she previously played Lois Lane in the pre-Arrowverse show "Smallville." Benanti ultimately stepped away due to scheduling conflicts, and tweeted about her decision at the time, saying, "I loved working on this show and will miss it so much! Right now it's time for me to be supermom to my own little one in NYC."
Mr. Mxyzptlk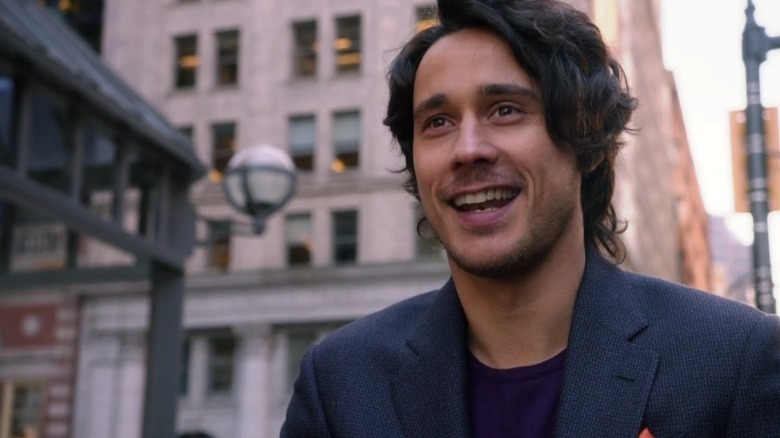 CW
The off-season recast of "Supergirl" trickster Mr. Mxyzptlk is both one of the most glaringly obvious switch-overs on this list, and one of the most seamlessly explained. The character has been around in comic books for decades, often popping up as a foil to Superman, but he didn't make his DC live-action debut until 2017. At that time, he was played by "Queen of the South" star Peter Gadiot, whom audiences may also recognize as Shauna's mysterious and charming love interest Adam in Showtime's "Yellowjackets."
Mr. Mxyzptlk first pops up in season 2 of "Supergirl" to ask for Kara's hand in marriage, but when he reappears years later, in season 5, he's played by "Reno 911!" comedian Thomas Lennon. This version of the character obviously has a completely different vibe, but the cast change fits into trickster mythology. The fifth-dimension imp is known for playing tricks and wearing disguises, and Lennon's version explains that he put on a different face for Kara when they first met.
"Supergirl" showrunner Jessica Queller told CBR that the recast was done mostly to redeem Mxy after he and Kara got off the wrong foot. With Lennon, they could allow the trickster to "appear in a more benign and contrite and charming form," she shared, adding that while Gadiot was charming too, the earlier version of the character "was a little bit malevolent."
Ralph Dibney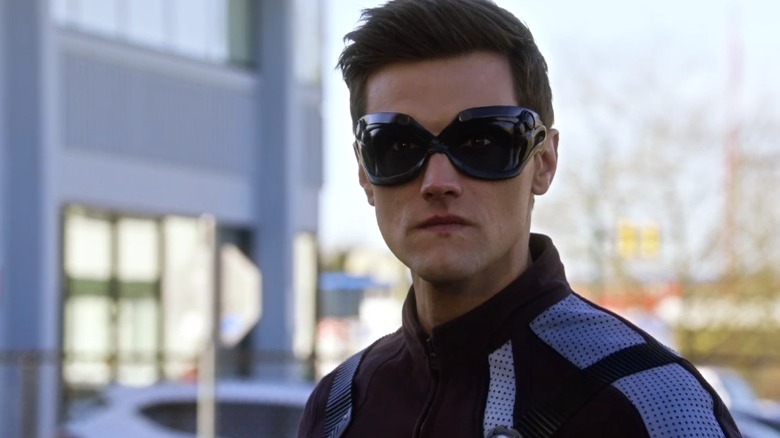 CW
The Elongated Man, aka Ralph Dibny, made his first-ever live-action appearance on "The Flash" over 50 years after he was first introduced in DC Comics. The private investigator eventually became a close ally to Team Flash after developing meta-human powers that made him, well, super-stretchy. Former "The Young and the Restless" actor Hartley Sawyer played the character beginning in 2017, and appeared in 50 episodes before his exit in season 6.
While most recasts on this list seem to have been done with no hard feelings involved, Hartley Sawyer was actually publicly fired from this role after his past racist and misogynistic tweets resurfaced in 2020. The actor apologized on Instagram, but has not appeared in any on-screen roles since. As for Ralph, he only appeared one more time, for a poorly-received send-off episode in season 7 that had him awkwardly wearing an identity-obscuring helmet for the duration of his screen time. It's unclear who played Ralph in that episode (the actor wasn't credited), but given the studio's clear position on the actor's return, it obviously wasn't Sawyer.
Zor-El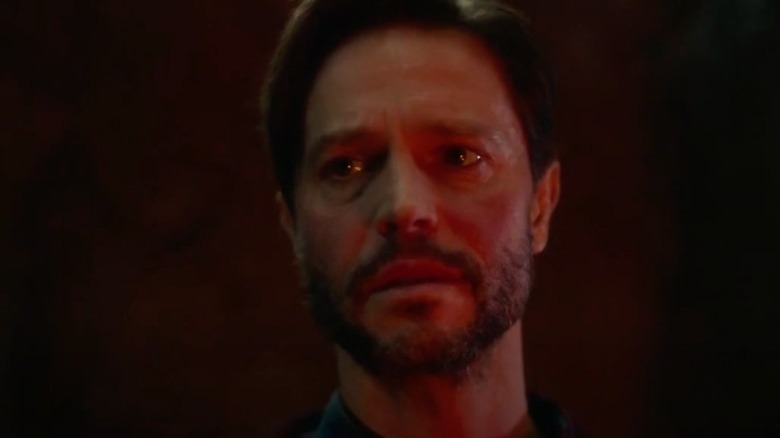 CW
Poor Kara Zor-El. She already lost her parents once, and by the time "Supergirl" ended, the hero had lost them both again — to recast actors. In the series' first two seasons, Kara's father Zor-El was played by "Queer As Folk" actor Robert Gant. Scientist Zor-El seemed like a pretty cool guy, except for the part where he manufactured a deadly virus for Project Medusa, which then threatened to wipe out all non-Krypton life.
The second season episode that featured this revelation was the last time we saw Gant, but when Zor-El returned in the show's final season, it was with "Roswell, New Mexico" actor Jason Behr in the role. In the show's new multiverse, Kara helped her dad escape the Phantom Zone, and since it's been five years since viewers last saw the character, it's easy to suspend disbelief over the casting change for this new storyline. While no reason has ever been given for the recasting, Gant appeared on "13 Reasons Why," "Good Trouble," and "Why Women Kill" around the time of the final season of "Supergirl," so he could've just been unavailable.
Kate Kane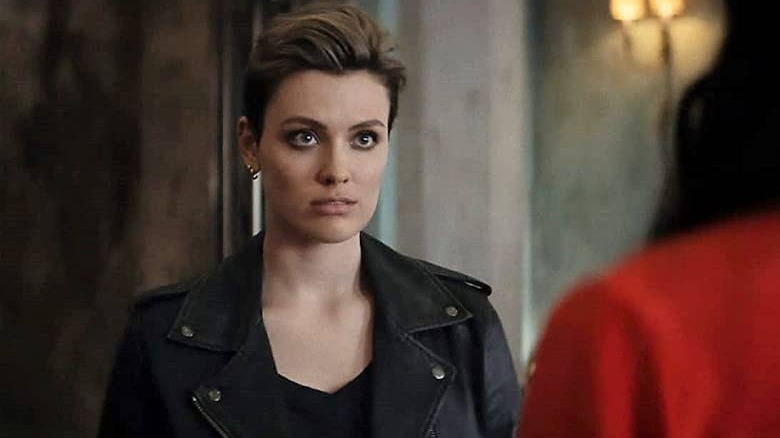 CW
Few if any Arrowverse shows have endured as many headline-making changes as "Batwoman." The series began with "Orange is the New Black" breakout star Ruby Rose in the role of Kate Kane, Batman's cousin who becomes a vigilante in her own right. Rose abruptly left the show after just one season, and while speculation about their exit was rampant, official statements from both the actor and producers seemed amicable. A year later, though, Rose took to Instagram to level allegations of mistreatment and unsafe working conditions on set, which led Warner Bros. to claim that there were "multiple complaints about workplace behavior" involving Rose.
Regardless of what happened behind the scenes, the creative team behind "Batwoman" created an entirely new protagonist for the show's second season. Scrappy ex-con Ryan Wilder, played by Javicia Leslie, became Gotham's new Batwoman after discovering the original hero's suit. Yet the show couldn't resist bringing back Kate Kane eventually, with "Sex/Life" actor Wallis Day playing the hero this time around.
Jennifer Pierce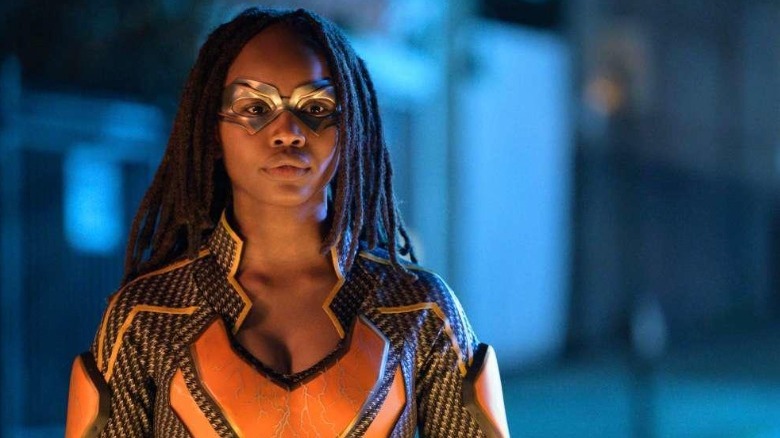 CW
The Arrowverse is set to come to a close next year when "The Flash" says goodbye, but even as the DC TV universe began to fizzle out, it still squeezed in one more recast. The last one came courtesy of "Black Lightning," which recast one of its main characters mid-way through its final season. "A.N.T. Farm" star China Anne McClain played hero Jefferson's daughter Jennifer, aka Lightning, for most of the show's run, but was suddenly replaced by "The Wonder Years" actor Laura Kariuki five episodes into season 4.
As with Mr. Mxyzptlk's change of form in "Supergirl," "Black Lightning" had an in-narrative explanation for why JJ suddenly looked different. The hero basically exploded an episode earlier, but tech guy Gambi was able to reassemble her energy particles. In a real "somehow, Palpatine returned" moment, Gambi explains that "something in the transmutation process must have caused the genes responsible for her appearance to express themselves in a new way." Sure!
In real life, McClain was reportedly set to leave the show before it was officially canceled. In an Instagram video (via Entertainment Weekly), the actor said she left "for different reasons, that, to be honest, I don't want to go into," but also referenced the COVID-19 quarantine as an influencing factor. "This industry for what it is and everything that people look to and praise, it's not important," she said via Instagram, explaining that she's instead going to be focusing on "doing God's work." Kariuki played the role of Jennifer for the last part of the show's run.
Superman & Lois recasts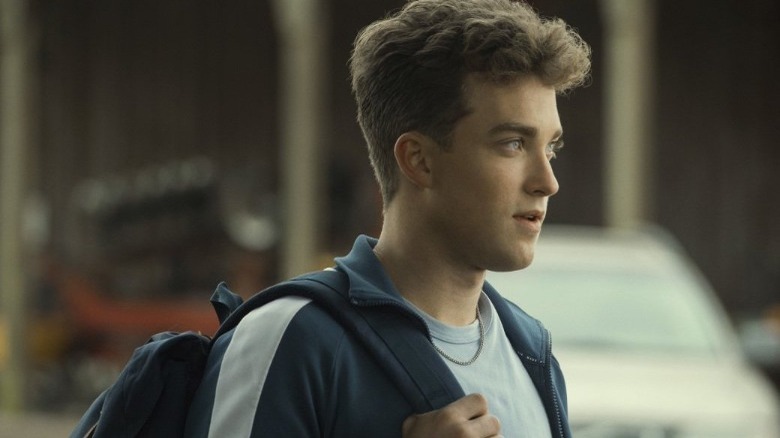 CW
Technically, "Superman & Lois" isn't a part of the Arrowverse, but as another series co-created by Arrowverse head honcho Greg Berlanti, fans still tend to connect this alternate timeline back to the franchise. Like the Arrowverse, it's also had its fare share of recasts.
Lois Lane's father, General Sam Lane, was played by Glenn Morshower on "Supergirl," but returned for "Superman & Lois" with Dylan Walsh in the role. This may be one of the most noticeable recasts on this list, as Walsh is instantly recognizable from his starring role on FX's "Nip/Tuck," whereas Morshower, who looks totally different, is most known for his turns in "24" and "Transformers."
Superman himself also entered the Arrowverse looking a bit different than he currently does. "Future Man" actor Kevin Caliber had a blink-and-you'll-miss-it turn as the Man of Steel in the "Supergirl" pilot, but that series never actually focused on Superman. When the hero did get his show, he ended up being played by "Teen Wolf" alum Tyler Hoechlin.
Finally, "Superman & Lois" is set to endure its first in-universe recast as it enters its third season. "Little Fires Everywhere" actor Jordan Elsass played Clark and Lois' son Jonathan in the first two seasons of the show, but is stepping away for season 3. Though Decider reports that the actor recently opened up about seeking mental health treatment, a representative for Warner Bros. TV simply told Deadline that the actor is not returning "due to personal reasons." There's no word yet on who will play Jonathan in the future, but the show does plan to recast the role.