1922 Wasn't A Story Stephen King Expected To See On Film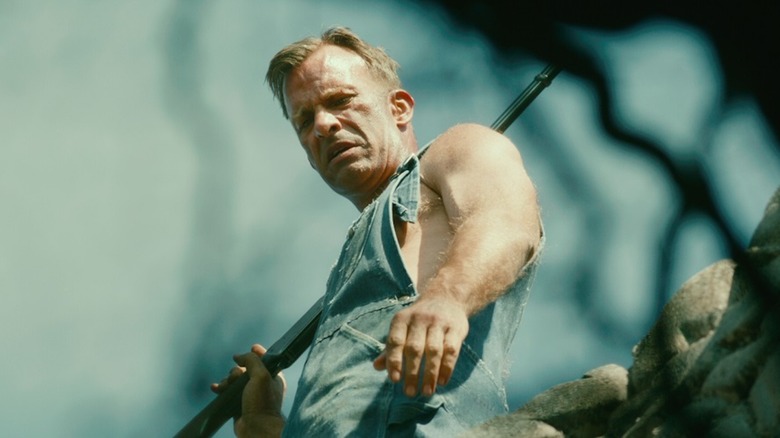 Netflix
2017 was home to four Stephen King adaptations: "It," "Gerald's Game," "The Dark Tower," (I didn't say they were all good adaptations), and the most slept on, "1922." Released without much advance publicity on Netflix ahead of Halloween, the movie had the least source material to draw from. Instead of a tome like "It" or an eight-book series like "The Dark Tower," "1922" was based on a novella from King's collection "Full Dark, No Stars."
Set in, you guessed it, 1922, the film and book star Wilfred James (Thomas Jane in the film), a Nebraskan farmer who murders his wife Arlette (Molly Parker) with the help of their teenage son Hank (Dylan Schmid). Wilfred is haunted by the deed and his guilt is embodied by a ghost of Arlette and a swarm of rats, both of which may or may not be a hallucination.
King isn't just one of the most prolific authors working, he's also one of the most adapted. It sometimes seems like his books come with a clause that mandates a movie of them be made. However, even the author himself was surprised that someone wanted to bring "1922" to the silver screen.
King's surprise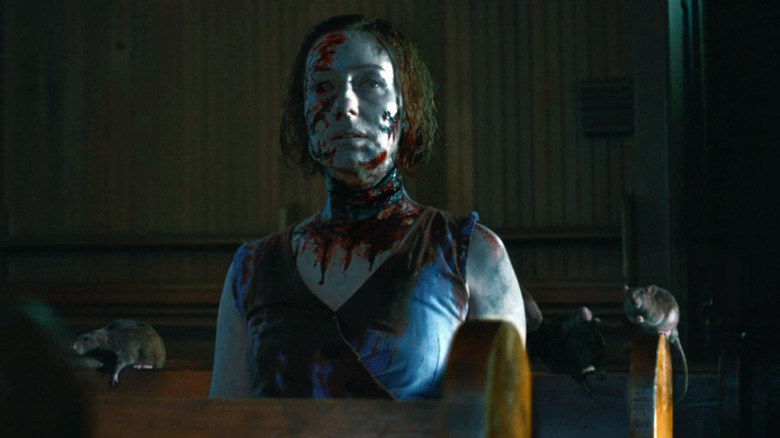 Netflix
During a 2017 interview with Vulture, King was asked about the "1922" and "Gerald's Game" movies. The author emphasized that it's "not [his] job" to give directors advice on how to make adaptations of his books, but he's always eager when they do. Indeed, he was quite complimentary of the job that "1922" director Zak Hilditch did. King explained:
"With '1922,' was I a little surprised that somebody wanted to make it? I was, and I was also pleased by the challenge of it and anxious to see what would come out. And you know, what '1922' reminded me of was a film called 'There Will Be Blood.' It has the same kind of flat, dead-eyed, affect to it, so it made for a really good suspense picture, and it's a movie that won't leave my mind. It has this sort of poisonous effect, it just sort of sticks there because some of the images are so good."
Though King doesn't say why he thought that adapting "1922" would be a challenge, one reason could be how he wrote the novella. The story is written in first-person from Wilfred's perspective, and it's always a challenge to translate that POV to a visual medium. The movie had to settle for narration to keep Wilfred, and King's, character voice.
Still, it seems King was unbothered by that — he might be the only reviewer who's compared "1922" with "There Will Be Blood." I, for one, would be more reserved in my praise. While "1922" is paced like a page-turner, and it's a satisfyingly creepy watch, it's too modest to be remarkable. While you don't lose interest as you watch it, the film won't haunt you the same way "There Will Be Blood" or a good Stephen King book will do.