Shane Black Originally Wrote The Nice Guys As A TV Show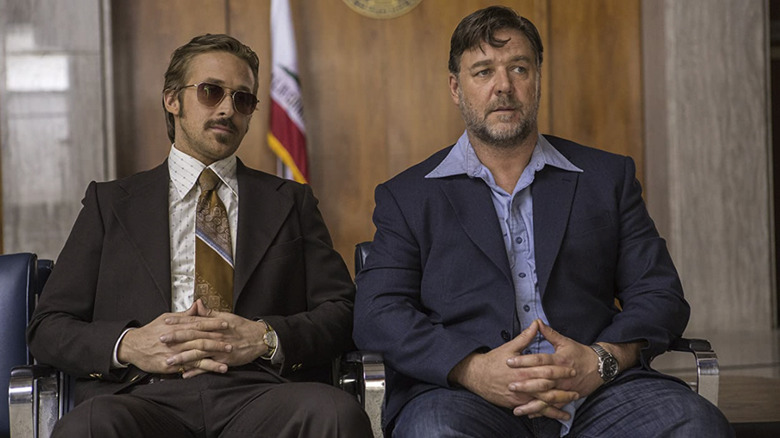 Warner Bros.
It's probably fair to call "The Nice Guys," Shane Black's 2016 neo-noir comedy about two bickering private investigators, a cult classic. While it underperformed at the box office at the time, it was a critical success and has kept a steady fanbase over the years. We here at /Film are strictly pro-"The Nice Guys," but not pro-Nice Guys. (There is a big difference between those two.)
What might not be known about the film, however, is its lengthy development history. Before the film's release, /Film's Jack Giroux interviewed Black and discussed how it took 15 years for "The Nice Guys" as we know it today to get made. The writer and director said that the idea for the story first materialized in 2001 when he co-wrote a script with Anthony Bagarozzi with the characters of Holland March (Ryan Gosling) and Jackson Healy (Russell Crowe) essentially being different characters. Although he didn't get into what made these versions of the characters unique from their on-screen versions, Black did reveal that they were written to be seen on a different medium of entertainment.
"We tried it as a TV show," said Black. "We caught the characters, but the plot was totally different. It was set in present day, and no one wanted to buy it. We had to look elsewhere."
From the small screen to the big screen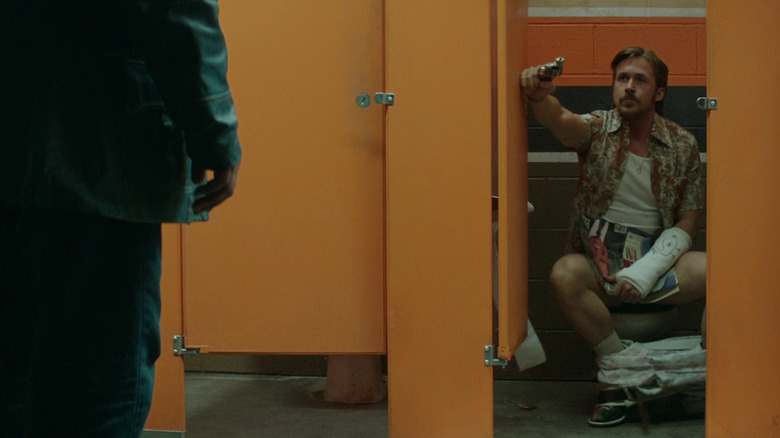 Warner Bros.
He didn't give details about what this television version of the story could have been like. However, given Black's penchant for action comedies leaning towards the buddy cop sub-genre, there is a chance it could have played off of his usual motifs. If this were the case, then it could have been interesting counter-programming to more serious cop shows of the very early 2000s, such as "NYPD Blue" and "Murphy's Law." That being said, that timeline is not one that Black is particularly interested in, as he told /Film that it "wouldn't have been any good" if a TV version of the story had moved forward.
"Tonally, TV tends to homogenize," he explained, "so if you've got something that's a little odd or twisted, chances are the [network executives are] going to take it and just start ... [sanding] off the edges."
Anyone who has seen "The Nice Guys" knows that it's a little odd and twisted. Not only are the characters of Holland and Jackson morally mixed, but the film contains several twists and gags that would have likely been either toned down or cut completely on television. Keep in mind that the TV version of the movie was scrapped right before HBO's crime shows had their major boom in popularity, so Black's hesitancy to push forward with the story as a show made sense at the time. Now? We'd actually love to see a "Nice Guys" TV show that picks up after the events of the film, since a movie sequel seems unlikely.