Sequel Bits: 'Bumblebee', 'Power Rangers', 'The Predator', 'The Nice Guys', 'Back To The Future' And More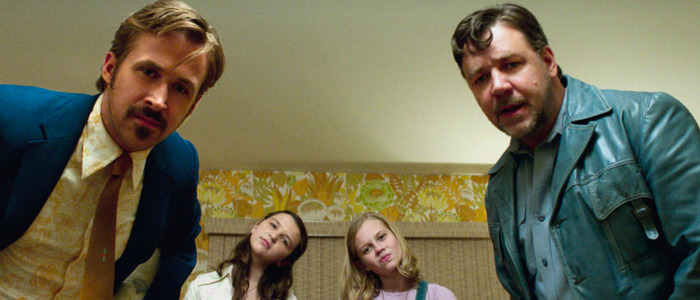 In this edition of Sequel Bits:
Check out a new Bumblebee poster
A Power Rangers sequel may or may not be in development, depending on who you ask
Jake Busey dishes on how The Predator treats Predator 2 as cannon
James Roday wants another Psych movie
Shane Black would love to make a Nice Guys sequel if someone would just give him the money
Old Terminator Arnold Schwarzenegger gets together with new Terminator Gabriel Luna
Fede Alvarez reveals why he re-cast everyone for The Girl In the Spider's Web
The worst scene in Jurassic World: Fallen Kingdom was inspired by E.T.
A new poster for that new Johnny English movie, in case you care
A Simpsons movie sequel is in the works
Peter Berg reveals an abandoned sequel idea for The Rundown
The Back to the Future cast offer up their their thoughts on Back to the Future 4
Sylvester Stallone once again teases Rambo 5
A new poster for The Nun decides to just rip-off The Exorcist, because why not?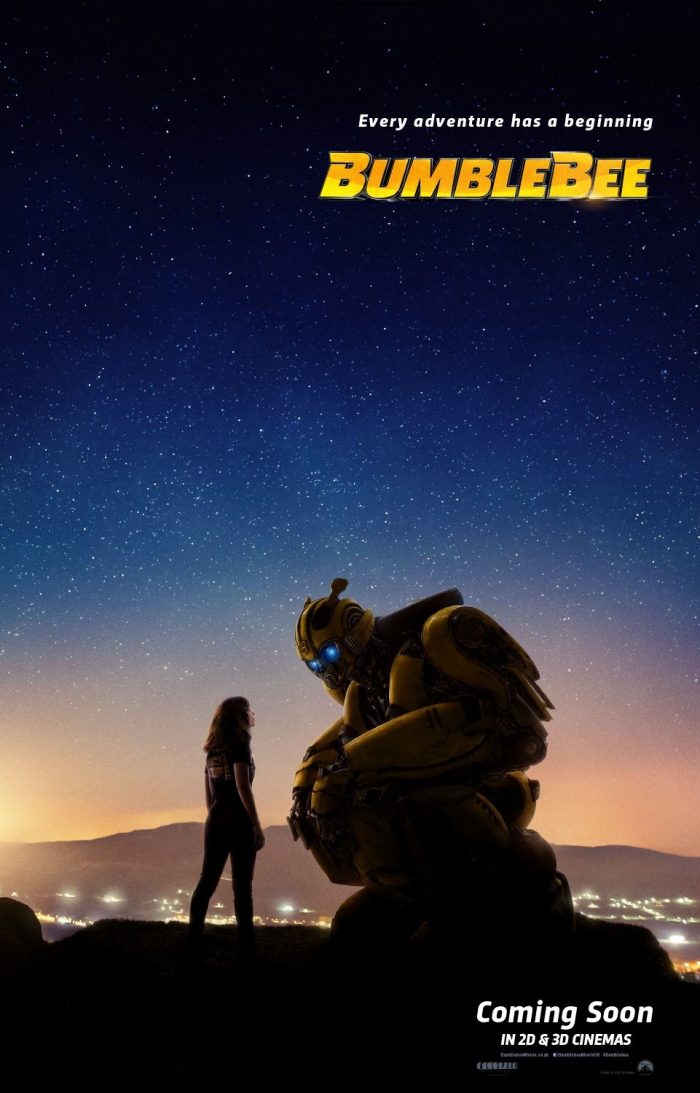 Here's a very cute new Bumblebee poster. The art here leans heavily into the angle of friendship between human and robot, which seems to confirm director Travis Knight is going for an Iron Giant vibe here. I'm no fan of the Transformers franchise, but I have to admit the marketing for Bumblebee has been effective, and has even made me think the movie might turn out to be surprisingly good. Bumblebee opens December 21, 2018. In addition to the poster above, here's a new image from the film (via EW).
I thought the recent Power Rangers movie was surprisingly...okay. I don't want to go so far as to call it good, but it was entertaining for what it was. The film wasn't much of a hit at the box office, which might explain why news of a sequel has yet to materialize. Comicbook reported recently that plans for a sequel were underway, but Hasbro – who now own the property – say not so fast. The company released the following statement:
We see tremendous potential for the Power Rangers franchise around our entire brand blueprint, including feature films. We have nothing specific to announce at this time, but please stay tuned for future news and updates around the Power Rangers brand.
In short: they'd love to get a sequel off the ground so they can make that fat Power Rangers cash, but there are no definite plans yet. Sooner or later, a new Power Rangers film will happen, though. You can count on it. And it'll probably be another reboot. Because that's the entertainment world we live in now.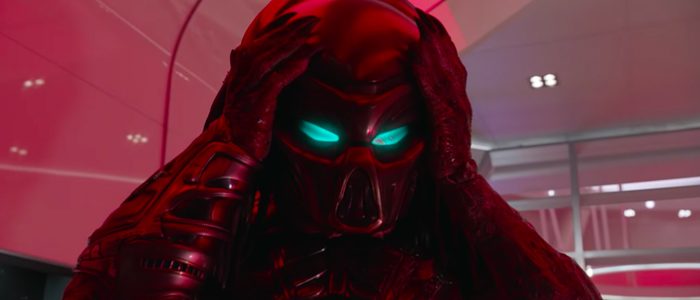 For a long time, Predator 2 felt like the redheaded stepchild of the Predator franchise. Most people shunned it, simply because it was quite different from the original film. In recent years, a new appreciation has formed for the unapologetically nasty sequel, and now, the new film – The Predator – is going to pay its respects. So much so that director Shane Black went ahead and cast Jake Busey in the film, playing the son of the character played by his real-life father Gary Busey's in Predator 2. The younger Busey spoke to Bloody Disgusting about joining the franchise and following in his father's footsteps, saying:
"This is a new thing. Chronologically it's 30 years later so I think the big fun coincidences that happen were my dad was 46 when he shot Predator 2. I was 46 when we shot this one. It's interesting. We're both the same age in the Predator films. I'm playing his son so it's the legacy."
Busey also talked a bit about how Shane Black intentionally sought the actor out to pay tribute to the previous film
"I was on the set when they filmed [Predator 2]. I was a kid. I was 17 maybe. I said sure, I'd love to do that. He thought it would be a good idea to make a callback to Predator 2 and add that element. We are friends on a social level so he knew about me whereas I don't think any of the people at the studio did or would've thought of that. I owe lots of gratitude to him for creating the character and the hearkening back to Predator 2."
The Predator opens September 14, 2018.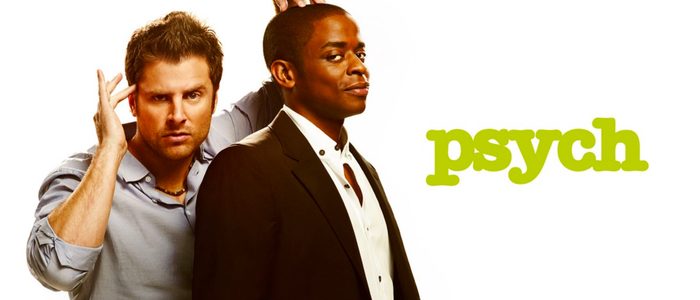 Psych! It was definitely a TV show that existed! Or so I'm told – I never watched it. But the series was popular enough to last 8 seasons and result in a 2017 made-for-TV movie. Now, James Roday, who starred on the show and also co-wrote the TV movie, says he hopes to make a follow-up. "We'll figure out a way to do it. All the pieces are still there, and everyone wants to do it...but we'll figure it out," Roday told Deadline. On the show, Roday played a fake psychic who works as a police consultant. Dulé Hill played Roday's best friend and reluctant partner.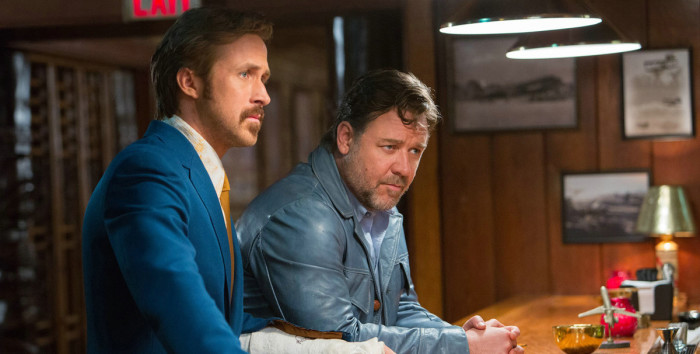 The Nice Guys was fantastic. It was a hilarious buddy comedy starring Russell Crowe and Ryan Gosling as a pair of private eyes in way over their head. Written and directed by Shane Black, the movie was loaded with his trademark snappy, witty writing, and featured one of the best performances of Gosling's career. And no one saw it! Which is a damn shame, because this easily could've turned into a great franchise with Crowe and Gosling bumbling through more misadventures. Speaking with Fandango, Shane Black confirmed that he'd love to make a sequel to the film – if only someone would pay for it. "[I'd make a sequel] in a heartbeat, if someone would pay for it," Black said. "We had all kinds of ideas. The problem is it didn't do that well at the box office. I imagine it will break even, which is not a formula for reacquiring two very expensive movie stars and proceeding with a sequel." In other words: don't get your hopes up. In the meantime, there's a Nice Guys TV reboot in the works that completely ignores everything that made the original film so good, so at least we have that to look forward to.
Machine learning. pic.twitter.com/ppTR9RqF7q

— Arnold (@Schwarzenegger) August 9, 2018
As you might remember, there's yet another Terminator sequel in the works. The latest entry will virtually ignore all the films after Terminator 2, and serve as a sort of reboot, because that's the way things work now. We still don't know much regarding the story of the film, but we do know that actor Gabriel Luna is playing a new Terminator. We also know that original Terminator Arnold Schwarzenegger is back as well. And while we wait for further details, we can enjoy this image Schwarzenegger posted, featuring the two Terminators hitting the gym. Terminator 6, which still doesn't have an official title, will hit theaters November 22, 2019.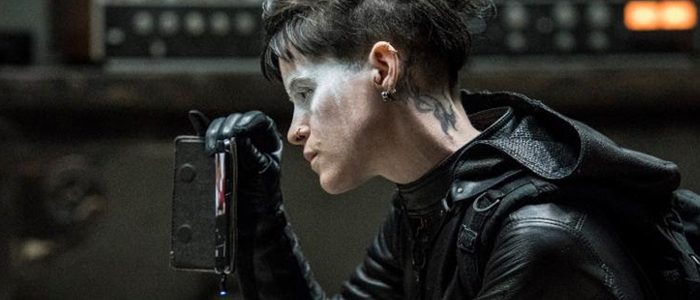 David Fincher's 2011 Girl With the Dragon Tattoo remake was a hit, and for the longest time, Fincher and star Rooney Mara both expressed interest in coming back to film the sequels. A 2013 release date was set for the follow-up film, The Girl Who Played With Fire. But script problems caused the sequel to stall-out. Until very recently, Mara insisted she wanted to hang onto the part of Lisbeth Salander. But ultimately, when a new film – The Girl In the Spider's Web – was announced, Mara, Fincher and the rest of the cast found themselves replaced. Don't Breathe director Fede Alvarez is directing, and The Crown star Claire Foy is playing Lisbeth. Speaking with EW, Alvarez explained why he ultimately decided to re-cast the film rather than work with Fincher's actors. While I would've loved to have Mara return, Alvarez's explanation makes sense:
"As a director, I just didn't like the idea of taking someone else's cast. As much as I admired Fincher as a filmmaker, I think Rooney Mara is Fincher's Lisbeth, right? And I wanted to find my own."
Of course, on that note, I'd much prefer if it were Fincher returning to direct. But we can't always get what we want. The Girl In the Spider's Web opens November 9, 2018.
Fun fact: the reference for the look of this shot was the heart of E.T.#JurassicWorldFallenKingdompic.twitter.com/XUABtwsF1r

— JA Bayona (@FilmBayona) August 9, 2018
Boy oh boy did I not like Jurassic World: Fallen Kingdom. While I appreciated the artistry director J.A. Bayona brought to the sequel, the script was an ugly mess that pretty much takes a torch to everything that made the first Jurassic Park so special. Midway through the film, there's a scene that made me want to just get up and leave the theater. We watch as a Brachiosaurus – one of the very first dinosaurs we saw in the original Jurassic Park, revealed in a scene of absolute movie magic – burns to death after a volcano erupts. It's as if the movie was saying, "Remember that thing that made the first Jurassic film so magical? Well, guess what, it's on fire now!" Bayona took to Twitter to reveal that the shot of the dinosaur dying was inspired by another Steven Spielberg film – E.T. Specifically, the way E.T.'s heart glows in his chest. Sure, I can see that. Cool. Can we move on now and never talk about Jurassic World: Fallen Kingdom again?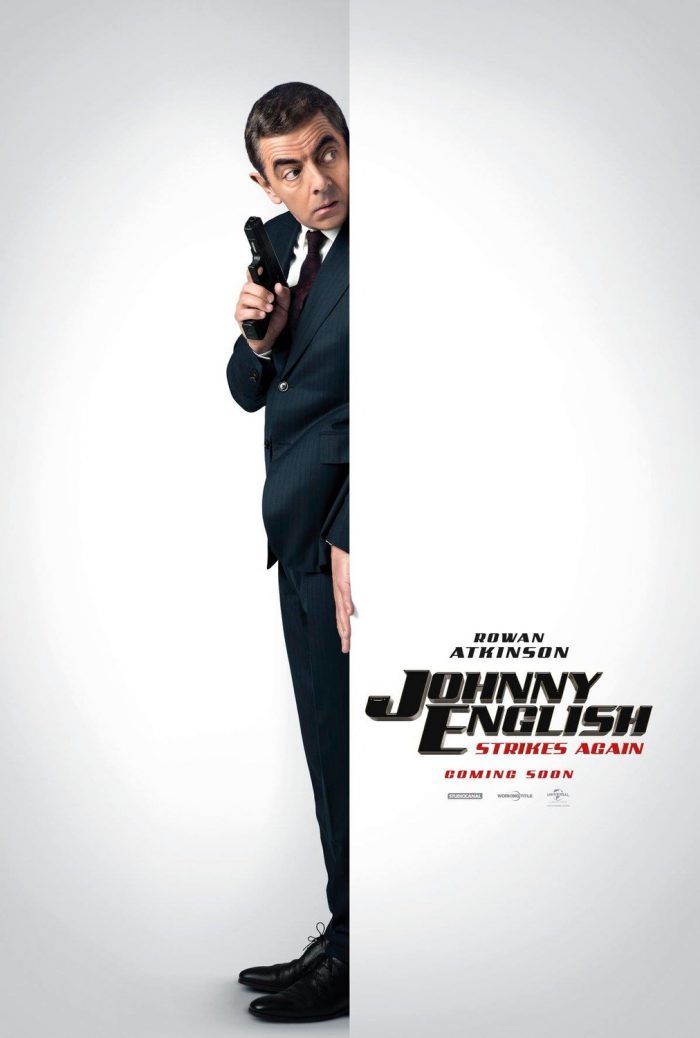 Have you heard the news? Johnny English is going to strike again! If you don't believe me, just feast your eyes on the Johnny English Strikes Again poster above! The film has Rowan Atkinson returning as a bumbling secret agent. It is the third installment in the Johnny English franchise, if you can believe that. I can't.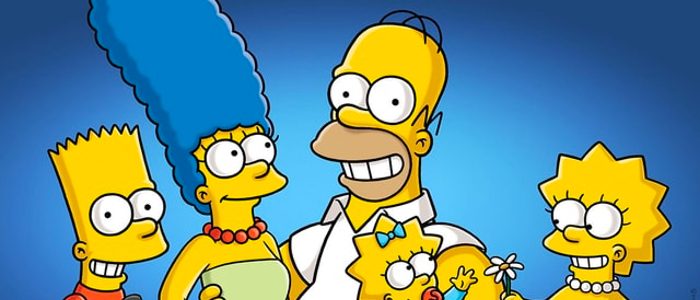 The Simpsons has been in a rut for the last...decade or so. But at one point, it was one of the funniest shows on TV. And while recent seasons have been lacking, the 2007 Simpsons movie was surprisingly good. While the show has continued to soldier on, a second film has yet to make it to the drawing board. Until now. A new report in the Wall Street Journal reveals that Fox is developing a second Simpsons movie. There are also plans for Bob's Burgers and Family Guy movies. A Bob's Burgers movie could turn out well. I'm less enthusiastic about a Family Guy film, because it feels as if that show has long run its course. Kind of like The Simpsons, come to think of it...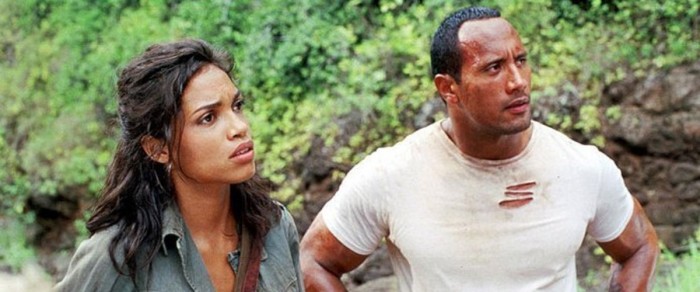 Dwayne "The Rock" Johnson is a mega movie star now, appearing in huge blockbuster franchises. When he was first making the transition from wrestling to movies, though, he appeared in (somewhat) smaller films. Like The Rundown, which wasn't exactly an indie movie but was also nowhere near the type of blockbuster the actor makes now. The Rundown came out in 2003, and there has been talk of a sequel ever since, but no sequel has arrived. Peter Berg, who directed the film, spoke with Collider recently and revealed on Rundown 2 idea that was ultimately abandoned. It involves walruses.
"We keep talking about doing another one. Here's the problem. We started to do another one, but the script for it, but the script was written for Alaska, in the really, really cold weather. Remember the monkey scene in The Rundown where the monkeys mount his face? We had a similar scene with walruses. It got a little sexual between Beck and the walruses. But how can you throw an opponent at Dwayne that's rough and tough and menacing and maybe a little sexual. And we came up with walruses.
And everything was going great until we realized Dwayne was an island boy and there was no way he was going up to Alaska for three or four months, so we're rebooting. I think we might see another one one day."
Berg goes on to say that the odds of a sequel happening now are "50/50", but scheduling is an issue, since Johnson is busy with so many other projects.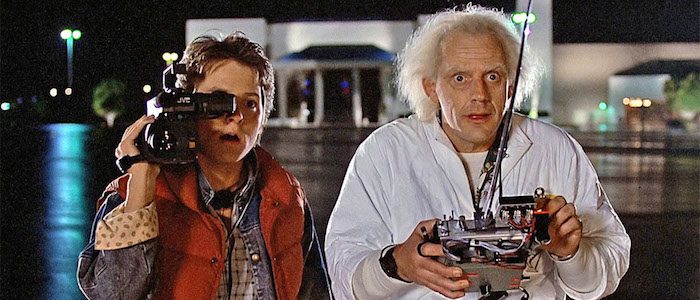 Back to the Future is an all-time classic. Which means it's inevitable that someone will try to reboot it or bring about another sequel at some point. There hasn't been a new entry in the series since 1990's Back to the Future Part III, and it seems highly unlikely that a new film will ever happen – at least, not one featuring the original cast. But that won't stop people from asking the question. Four of the original franchise's cast members – Michael J. Fox, Christopher Lloyd, Lea Thompson, and Thomas Wilson – reunited recently at Fan Expo Boston. The group was asked about potential for a 4th film, and Wilson – who played Biff in the series – had an amusing answer (via Mass Live). "Basically, I think America is saying, 'Come on they've wrecked every other franchise with bad sequels, why not this one?'" the actor said. "'C'mon, we would watch it until it sucks.'" Michael J. Fox went on to imply that Bob Gale, who co-wrote the series with Robert Zemeckis, would likely prevent a future film from happening in order to preserve the integrity of the franchise. That's probably for the best.

Sylvester Stallone will never let his classic franchises die. He's keeping the Rocky name going with the Creed films, and he's also planning Rambo 5. As previously reported, the new entry will find Stallone's PTSD-suffering character John Rambo going up against a drug cartel. The actor recently took to Instagram to tease the film, posting what I can only assume is fan art. I thought the last Rambo film – titled simply Rambo – was great, and a fitting end to the character's legacy. But Stallone gotta Stallone, I guess.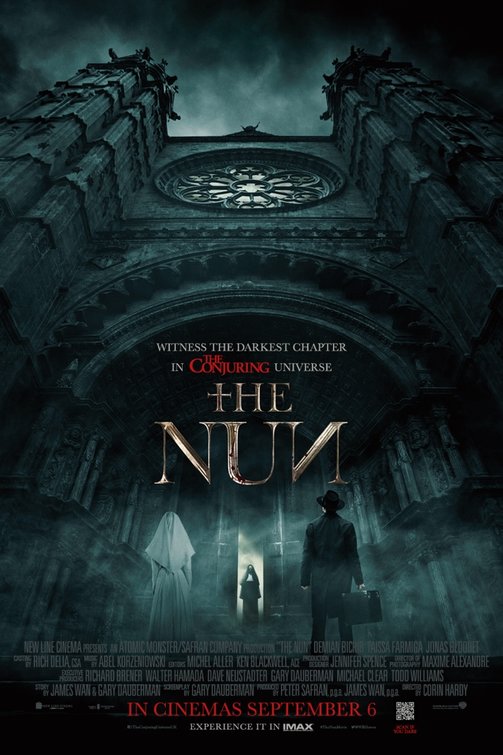 Virtually every religious-based horror film owes a debt to The Exorcist. Rather than pretend otherwise, a new poster for The Nun is going all-in. The poster, which you can see above, features a man with a briefcase standing in the fog while looking up – an image that's clearly lifted from the iconic Exorcist poster. The Nun is the latest entry in the Conjuring franchise, featuring the backstory of the habit-wearing demon first introduced in The Conjuring 2. Look for the film on September 7, 2018.