Streaming Has Topped Cable Viewing For The First Time Ever In The US, According To Nielsen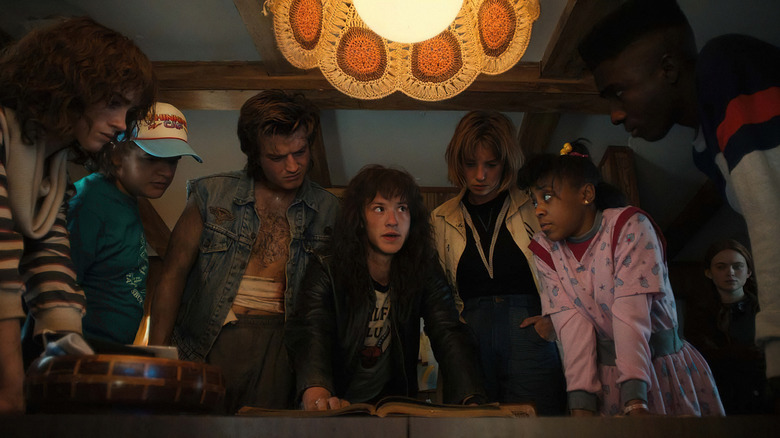 Netflix
It is absolutely no secret that media has been trending towards streaming for a long time now, but there is still a gigantic section of the population that watches TV through cable or satellite. But for the first time ever, streaming has actually overtaken cable to become the top dog, signaling that the era of streaming dominance and cord cutting has taken a larger foothold with a wider section of the population. There's no turning back now.
NEW: Streaming surpassed cable for the first time ever with 34.8% share of U.S. TV viewership in July. 🚨

Find out what caused the shift in our new edition of The Gauge: https://t.co/p0Eh0x48cr pic.twitter.com/qAxwTAwbM3

— Nielsen (@nielsen) August 18, 2022
According to Nielsen, streaming accounted for 34.8% of total viewership in the U.S. in July 2022, followed by cable at 34.4%. It was close, but this marks the first time that streaming has ever edged out cable, which is a pretty big deal. Trailing the top dogs was broadcast TV at 21.6%, with other methods of watching TV or movies making up the other 9.2%. Netflix led the way in terms of streaming in July at 8%, but what is most interesting is that YouTube actually came in second with 7.3%. From there it is a pretty steep drop with Hulu at 3.6%, Prime Video at 3%, and Disney+ with a mere 1.8%. Even with its powers combined, Disney can't quite defeat Netflix in terms of overall viewership in the U.S. despite technically having more subscribers than them.
Netflix had a lot of hit shows to lean on in July, but "Stranger Things" season 4 led the pack. Anticipation for the new season also boosted viewership of prior seasons on the service. Other shows such as "Virgin River," "The Most Hated Man On the Internet," "Resident Evil," and "The Umbrella Academy" also brought in loads of viewers. On the movie side, hits like "The Gray Man," "The Sea Beast," and the streaming debut of "Sing 2" helped out quite a bit.
The point of no return for streaming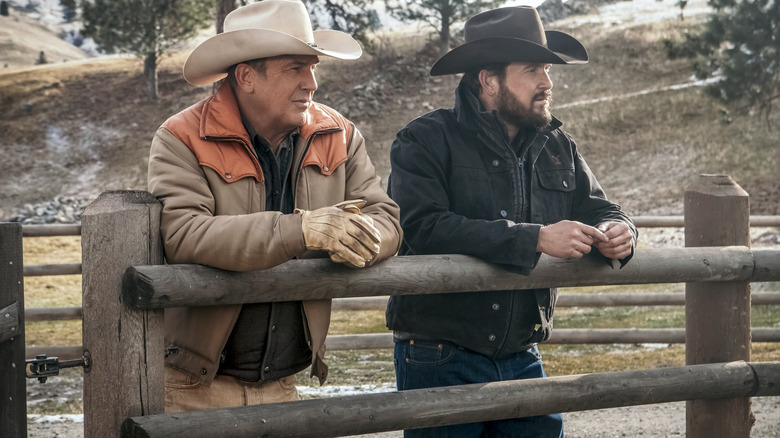 Paramount
Nielsen also revealed that streaming grew 22.6% overall in the last year, with major services such as HBO Max, Paramount+ and, to a lesser degree, Peacock gaining steam in the marketplace. Not to mention services like YouTube TV or Sling that allow users to stream live TV, which would technically count as streaming and not cable. Put simply, the era of transitioning away from cable and satellite is upon us and there is no getting around that. But that does open up major questions about the future for some of these major media companies leading the way in streaming.
For Netflix (despite having a very rough year), it's not all that complicated. Their business is built entirely around streaming, so they just need to keep focusing on that. Disney, Warner Bros. Discovery (which owns HBO Max), and NBCUniversal (which owns Peacock) have other math to consider though. Cable is still a gigantic driver of revenue for these companies, but that revenue stream is going to shrink every single year from here on out as cord cutting becomes more of a thing. Can streaming make up that revenue over time? That remains to be seen, but the reason people started ditching cable and satellite in the first place for streaming is that the former option was far more expensive.
Regardless, it's too late to turn back now. Hollywood and big media have doubled down on streaming to the point of no return. Sure, Warner Bros. Discovery seems to be shifting strategy dramatically and hedging their bets under CEO David Zaslav, but they will still need to lean on streaming in a big way to stay relevant in the new landscape.