Kevin Smith's Abandoned DC Project Could've Starred Harrison Ford Or John Goodman As A Classic Comic Character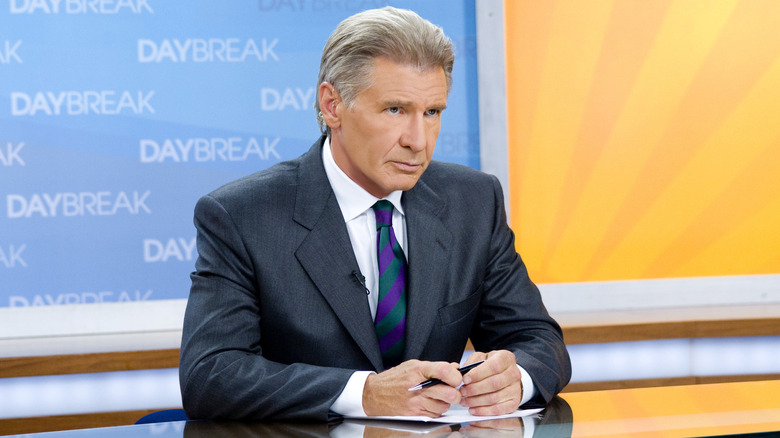 Paramount Pictures
Much has changed at Warner Bros. Discovery following the merger between WarnerMedia and Discovery earlier this year. CEO David Zaslav is completely overhauling the company's streaming strategy as well as DC Films, with a new 10-year plan for DC said to be in place. That has meant a lot of projects being canceled. Aside from "Batgirl," which has (rightfully) received a great deal of attention, the anthology series "Strange Adventures" was also scrapped at HBO Max. It turns out, we probably lost something with a lot of potential in the process.
Kevin Smith ("Clerks") had been on deck to direct one of the episodes, one which he co-wrote alongside Eric Carrasco ("Supergirl") that would have centered on Bizarro, an alternate universe "mirror image" of Superman from the pages of DC Comics. As Smith previously revealed, the hope was to get none other than Nicolas Cage to play Bizarro, given that he was supposed to play Superman in Tim Burton's scrapped "Superman Lives" in the '90s. Well, that wasn't the only bit of insane casting that might have happened as a couple of A-list talents were being eyed for another big role in the episode in the form of Harrison Ford ("Star Wars," "Raiders of the Lost Ark") and John Goodman ("Roseanne," "The Big Lebowski").
An A-lister for Petty White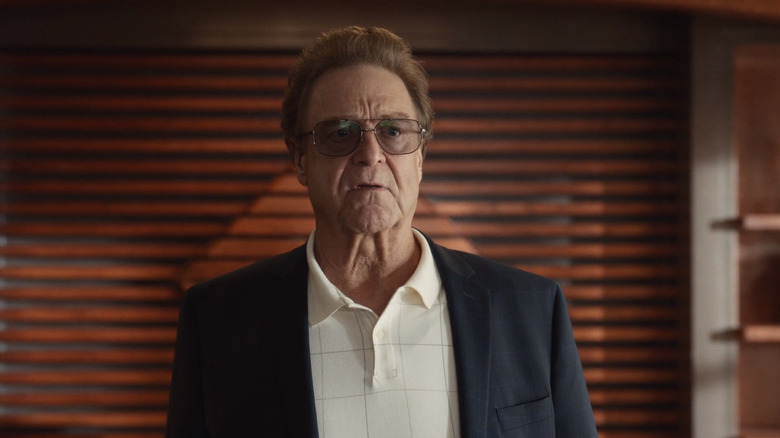 HBO
Smith previously discussed his involvement with "Strange Adventures" on an episode of his "Hollywood Babble-On" podcast. More recently, he delved just a bit deeper into the topic on another one of his podcasts, "Fatman Beyond." Smith had previously explained that the episode would have seen Daily Planet reporter Jimmy Olsen and head of the paper Perry White getting tangled up in the Bizarro tale.
The filmmaker divulged a bit more casting information this time around while emphasizing that "no deals" were in place. At this stage, it was more of a wishlist than anything else. Be that as it may, Smith revealed that the role of Perry White would have been a big actor, one way or another.
"Our Perry White? I was going for John Goodman. The powers above had different thoughts. Not my idea, but somebody was just like, 'Could be that Harrison Ford is interested.'"
Smith also went on to explain that they had their eyes on Xolo Maridueña ("Cobra Kai") for Jimmy Olsen. However, it turns out that the actor is already entering the DC universe as the star of the upcoming "Blue Beetle" movie. But the bigger story here is just how high both Smith and the brass at the studio seemed to be aiming. Not only was Cage going to be pursued as Bizarro, but Harrison Ford as Perry White? That's no small thing, to say the very least of it.
Two big actors, one big statement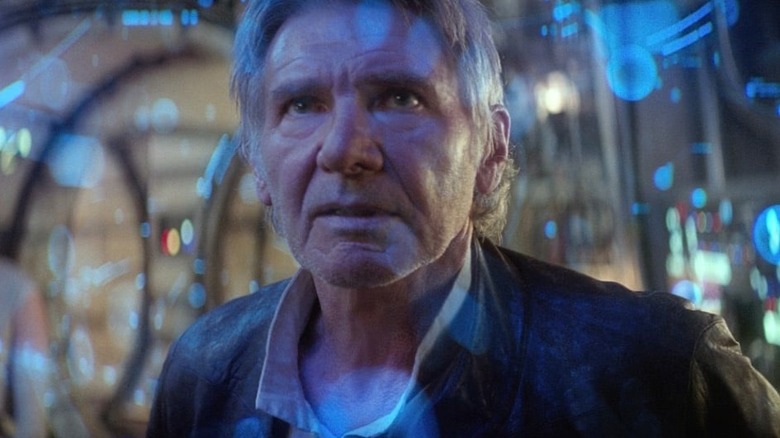 Lucasfilm
Ford, on the one hand, is one of the biggest stars that the world has ever known. Goodman, meanwhile, is one of the most reliable character actors we've had for more than three decades. In both cases, these are phenomenal actors and, whether Smith had his way or the studio had theirs, it would have signaled that "Strange Adventures" was going to be taken very seriously. To that end, Smith had previously said that the episodes were going to have budgets in the $16 to $20 million range, saying that they were going to be like mini DC movies focusing on lesser-seen characters.
It is hardly worth debating which actor would have been better suited to the role of Petty White. What is worth focusing on is the notion that DC Films was prepared to make a big statement with this show. Sure, these weren't going to be A-list characters, but they were going to get A-list talent and spend big money to make maximum impact. If things had come together, it's possible we could have seen Harrison f*****g Ford interacting with Nicolas f*****g Cage as Bizarro Superman in a big-budget episode of TV. That is truly remarkable.
On "Hollywood Babble-On," Smith went into pretty elaborate detail on the episode's plot and it would have been ambitious, weird, and quite unlike anything we've seen from DC Films before. A trip to Bizarro World, a big battle at the Daily Planet, and some big stars. What could have been.
DC fans lost out on something huge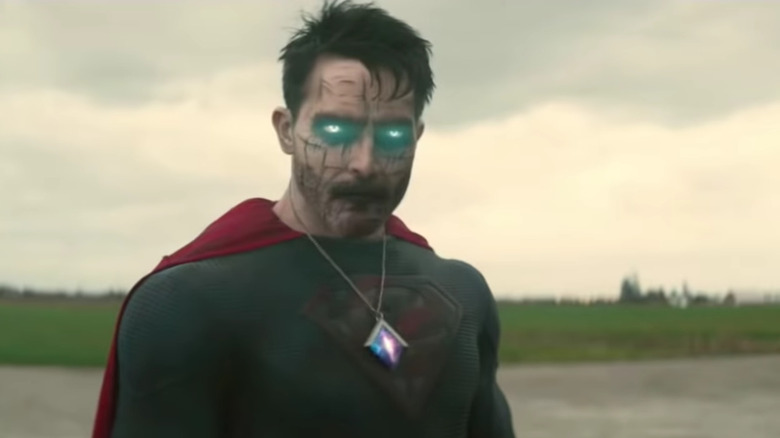 The CW
What is also important to remember is that this Bizarro tale would have been just one episode in an entire DC anthology series. Just imagine what else might have been on the table with the other creative teams that HBO Max had put together? Other characters were reportedly on the table that Smith considered as well, but he made his choice very consciously.
"They gave me a list of characters to choose from that had Boston Brand on it, Deadman. Believe me, I wanted to take that but I thought I would f*** that up. This I figured I could do right though, and it gave me one more chance, one more bit at the Superman apple."
Smith never got to see his "Superman Lives" script brought to life and this would have, indeed, scratched that itch. But someone else was going to make that Deadman episode. And others still were going to make other episodes with other obscure characters and, presumably, more big stars. Zaslav may have taken something truly unique away from DC fans with this one.