The Emperor's New Groove Is Getting Some Devilish And Angelic D23 Expo Exclusives From Funko And Loungefly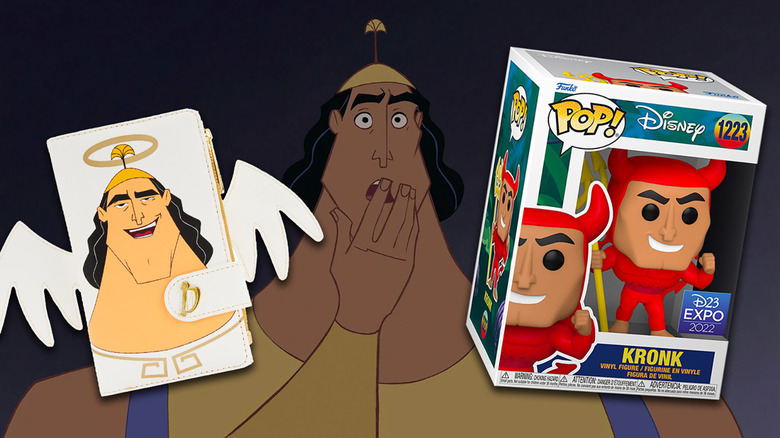 Loungefly/Funko
I'd be lying to you if I said that the 2000 animated Disney comedy "The Emperor's New Groove" is anything but a modern cartoon classic. The movie, which follows a hilarious Peruvian emperor who accidentally gets transformed into a llama by his former advisor and her himbo henchman, is a beloved addition to the Disney canon, and it was certainly one of the most unique stories put out by the studio around the time it was released. If you're a fan of the movie — and if you're not, we can't be friends, sorry — it will most likely delight you to know that Loungefly and Funko have some incredible D23 exclusive items coming out featuring the film's sweet and silly sidekick, Kronk! Keep reading to get an exclusive look at the cool accessories and collectibles coming to the expo in September. 
Loungefly's Disney D23 Angel Kronk Cosplay Wallet - $40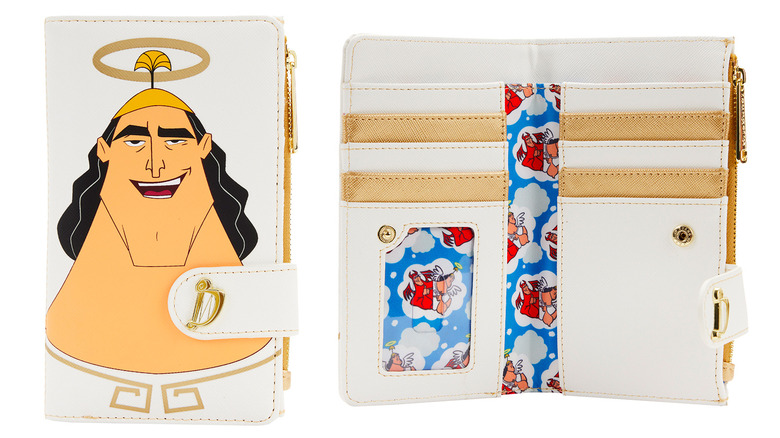 Loungefly
This Kronk-centric wallet is totally angelic. Loungefly is all about the details with this piece, including a "shiny gold enamel harp rivet secures your heaven-bound essentials" and
"two ethereal wings that move up and down" on the back of the wallet. The carry-all consists of 7 card holder slots and a clear slot for showing off your ID. 
Plus, it's made of vegan leather — who doesn't love that? — and sturdy metal hardware "with plenty of snaps and zippers to keep everything in place," according to the brand. And how cute is that Angel and Devil Kronk inside lining? The Angel Kronk wallet from Loungefly will run you $40, but in my opinion, it's too heavenly to pass up.
Loungefly's Disney D23 Devil Kronk Cosplay Mini Backpack - $60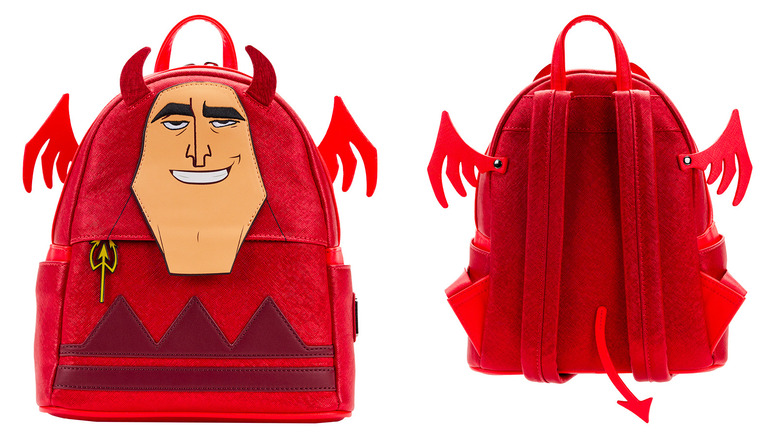 Loungefly
If you're feeling more like Kronk's shoulder devil than his shoulder angel, the Devil Kronk backpack from Loungefly is for you. The all-over red accessory features Devil Kronk's grinning mug as well as a "gold trident enamel zipper charm that provides easy access to any underworldly essentials," according to the brand. 
Like the Angel Kronk wallet, there are two moveable wings on this piece as well, plus a pointed tail. It is also made of vegan leather and sturdy metal hardware with adjustable shoulder straps. Plus, the backpack also includes the same cute inside lining as the Angel Kronk wallet for a bit of a reminder that our favorite sidekick is both a good and bad influence. For $60, the Devil Kronk backpack is worth listening to your more sinister side.
POP Disney's Devil Kronk
Funko
The latest Pop! to join your collection will be none other than Devil Kronk! It is a D23 Expo-exclusive Pop!, but it will also be available on Funko.com if you won't be able to attend Disney's yearly convention this year. Our Devil Kronk stands about 4.58-inches tall and retails for $12 — but he's so cute that he's worth every single penny. 
Vinyl SODA's Lab Kronk with potion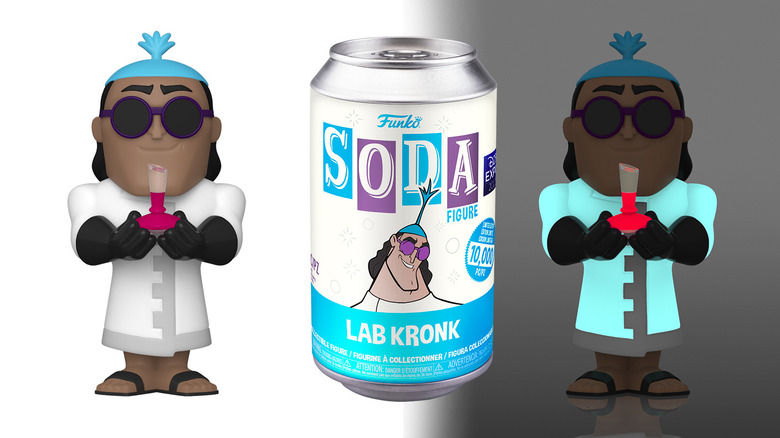 Funko
Finally, Lab Kronk — complete with a SODA potion — is the biggest collectible of the bunch at D23 this year. Only 10,000 of this item were made, so according to the brand, "there's a 1 in 6 chance you may find the chase of Lab Kronk with the potion in his hands." The vinyl figure is about 4.08-inches tall and will be available at D23 and Funko.com if you won't be attending the convention. For $15, it's pretty much mandatory that you make Lab Kronk part of your Pop! collection.