She-Hulk's Head Writer Once Pitched A Black Widow Movie With She-Hulk In It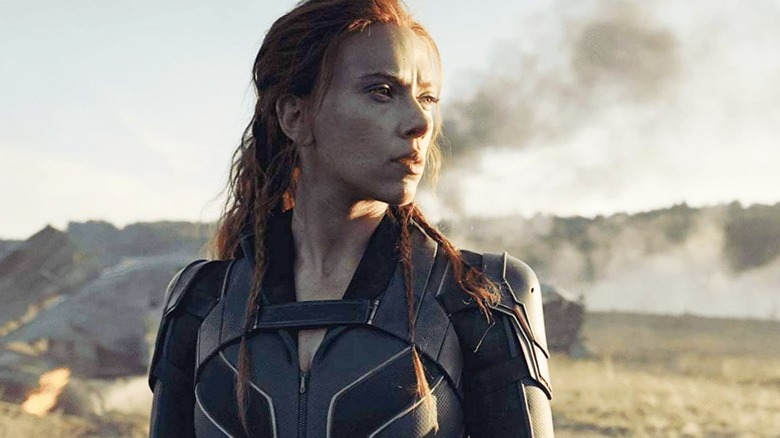 Marvel
This week, She-Hulk will join the ever-growing list of Marvel Comics superheroes who have made the leap to the big screen. Tatiana Maslany takes on the role of Jenn Walters, the ultra-strong green woman who specializes in superhero law. Behind the scenes, "The Mighty B!" and "Robot Chicken" writer Jessica Gao takes the reigns as the creator and head writer of "She-Hulk: Attorney at Law."
Last week, at a press conference for the series, Gao revealed that, even though "She-Hulk" will be the first Marvel project with her name on it, she does have some history with the studio. "I was elated 'cause it was a dream job," she said of getting the news that "She-Hulk" was a go, "But also, I'd been rejected by Marvel three times on previous projects. So, I was like, "I guess fourth time is the charm.'" 
In /Film's virtual interview with the writer-producer, she explained more about the Phase IV projects she didn't end up making.
When Jenn (almost) met Natasha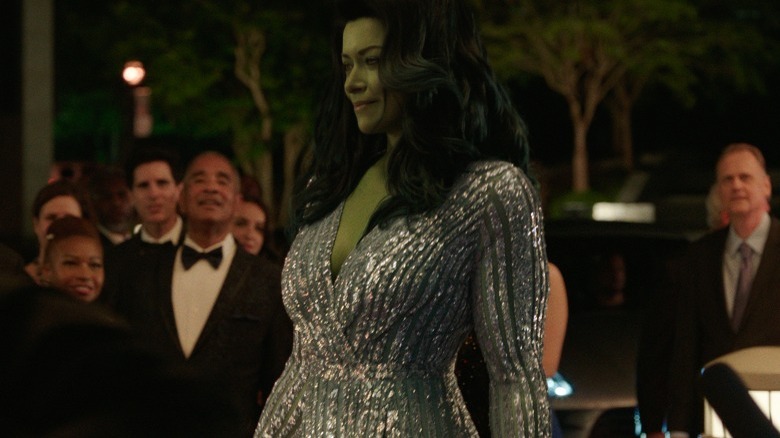 Marvel
"The very first project that I pitched at Marvel was for the 'Black Widow' movie," Gao revealed. "And I had She-Hulk in my pitch, but so much of She-Hulk in my pitch that somebody actually commented, 'It kind of feels like you're pitching a She-Hulk movie with Black Widow in it.'" The movie in question ended up with a script by writer Eric Pearson based on a story by Jac Schaeffer and Ned Benson.
It's unclear when exactly Gao pitched her idea for the film, as the version of "Black Widow" audiences ended up with took years to make it to screen. Kevin Feige floated the idea of the movie as early as 2016, years after fans first expressed enthusiasm for the idea but it didn't actually arrive until 2021. When it did, it was during the middle of a pandemic economy, and it ended up with a day-and-date streaming release and a lawsuit from its star to go with it. It's also a fairly serious movie, much different from the playful tone of the "She-Hulk" comics and first footage from the new series.
As for Gao, she says she ended up where she was meant to be with "She-Hulk: Attorney at Law." "Clearly there was a reason why I didn't get that job," she says of her She-Hulk-heavy pitch for a movie that was technically meant to be about Natasha Romanoff. "I really do believe that all of that was for a reason," Gao explains, "because ultimately, at the end of the day, the thing that I really wanted was 'She-Hulk' and those other projects weren't 'She-Hulk.'"
"She-Hulk: Attorney at Law" will premiere on Disney+ on August 18, 2022.