Esther The Orphan Vs. Brahms The Boy: Director William Brent Bell Reveals Who Would Win In A Battle Of These Tiny Terrors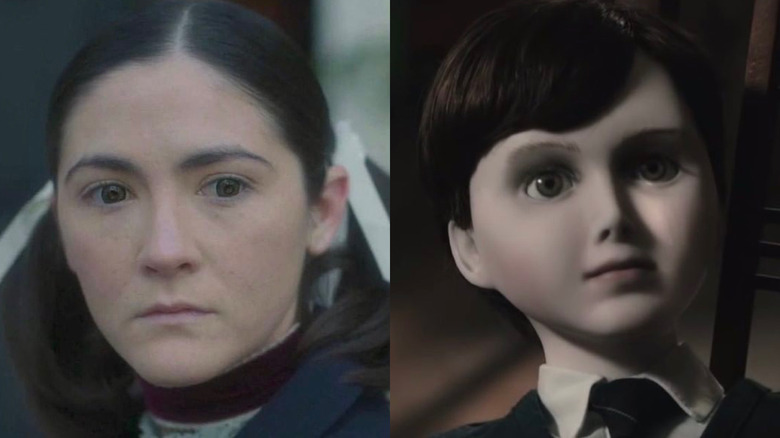 Paramount, STX Entertainment
Note: this story contains spoilers for "Orphan" (2009), "The Boy" (2016) and "Brahms: The Boy Part II" (2020). 
William Brent Bell has the distinction of having directed two different tales of tiny terrors. There are his two entries in "The Boy" franchise, about a creepy little Jared Kushner-looking doll (and his adult human counterpart) Brahms. And now Bell is back with "Orphan: First Kill," a prequel to the 2009 horror film about Esther, a homicidal adult woman who has hypopituitarism — which causes proportional dwarfism and makes Esther look like a child. 
I recently spoke to Bell about "Orphan: First Kill" (look for the full interview later this week), and I figured I had to seize that opportunity and ask the director a very, very important question: who would win in a fight — Esther or Brahms? 
'Brahms is more of a victim'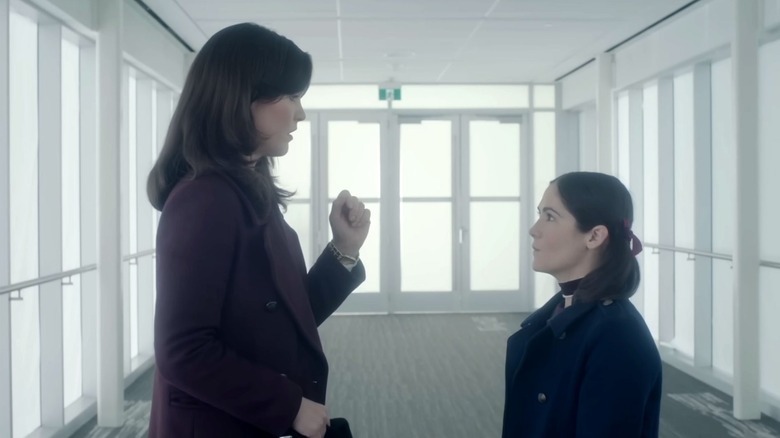 Paramount
To Bell's credit, he didn't immediately hang up the phone on me when I asked the question. More than that: he actually put real thought into the matter. First, he wanted me to clarify if I meant the adult Brahms, who secretly lives in the walls of a spooky old house in "The Boy," or if I meant the more sentient Brahms the doll as seen in "Brahams: The Boy II." To not make this very serious, existential question any more complicated, I told him to go with whichever option he preferred.
Ultimately, Bell made it pretty clear that Esther would come out the winner in this battle to the death. "Esther's just a much more cunning, conniving, murderous character," Bell said, adding: 
"I feel like Brahms is more of a victim. He's more reactionary, whereas Esther [...] has had some real evil in her. Even though I do care for her a lot and I can see how difficult her life's been due to her plight, but she deals with it in a bad, bad way. So I think her. [...] She's always thinking. She's definitely evil and conniving."
Esther vs. Brahms: place your bets!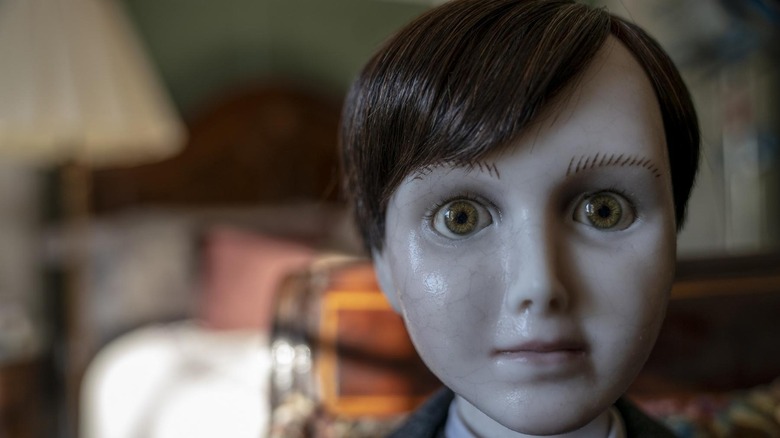 STX Entertainment
While I have a soft spot for my boy Brahms, I think Bell is spot-on here. While Brahms can get up to some deadly, creepy mischief, he's more of a misunderstood character (or, in the sequel's case, some sort of demon, which means being evil is just part of his nature). Esther, in turn, is all about scheming! Not only does she have to pretend to be a child, but she also has to plan rather elaborate, violent ways to keep her evil secret from those around her. I suppose Brahms the human is pretty sneaky, too, hiding in the walls of his house and moving his doll counterpart around to freak out Lauren Holden. But while Brahms may put up a good fight, I think it's pretty clear that Esther would win out in the end. After all, as the "Orphan" movies have proven, the only being powerful enough to stop Esther is Vera Farmiga. 
"Orphan: First Kill" opens in Theaters, on Digital and streaming on Paramount+ August 19, 2022.