Chad Stahleski Wants To Make The Ghost Of Tsushima Movie In Japanese, With A Japanese Cast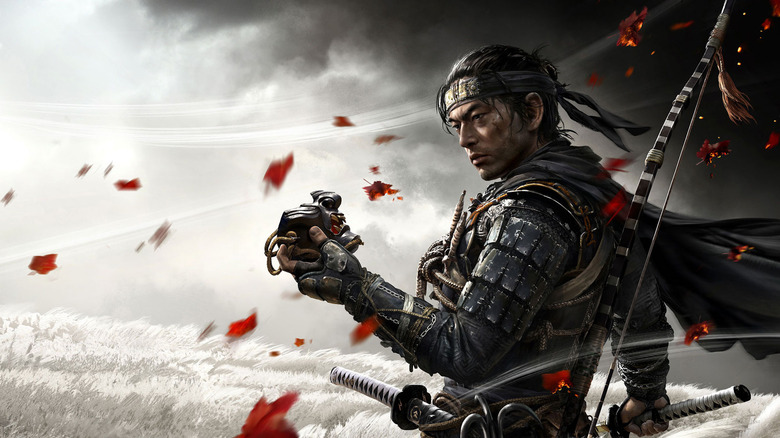 Sucker Punch Productions
Hollywood has a long history of taking stories about other cultures, and, well, white-washing them. In the olden days, they'd straight up just put a white actor in an Asian role, like Mickey Rooney in "Breakfast at Tiffany's" and Peter Lorre as the title character in the Mr. Moto films, which was a series about a Japanese secret agent made in the 1930s, a time notoriously unfriendly to any non-white folks.
In recent times "yellow face" is pretty far in the rearview mirror, culturally speaking, but what we do still see more than we should is recasting, hence the hubbub around the Scarlett Johansson "Ghost in the Shell" adaptation as recently as 2017. Representation has been getting better, much to the chagrin of a lot of very angry YouTubers and Twitch streamers, but it's still no guarantee that we won't get a white cast in an adaptation of material about non-white people.
So, while it shouldn't be news that director Chad Stahelski wants his adaptation of the Playstation samurai game "Ghost of Tsushima" to sport a Japanese cast and be released in Japanese with subtitles, it is somehow a surprisingly necessary declaration.
General audiences need to get over their subtitle phobia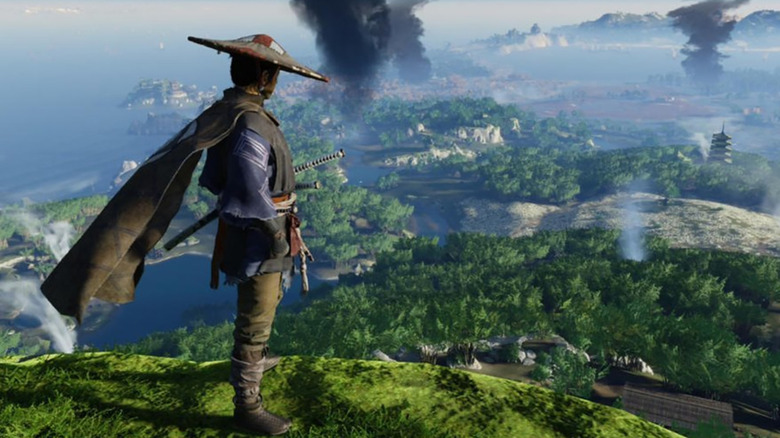 Sucker Punch Productions
While speaking with Collider's Steve Weintraub, Stahelski said his goal with "Ghost of Tsushima" is to use an all-Japanese cast and film it in Japanese, although he realizes that's a big ask for the studio. In fact, he says he knows this demand is going to restrict his budget, so he's got to make sure he can still get a sweeping samurai fantasy story told in a way that respects not only the source material but also invokes a little Akira Kurosawa as well with that in mind. 
Stahelski is hoping recent subtitled successes like "Parasite" and Netflix's "Squid Game" will be proof enough that modern audiences will go see a movie with subtitles. The director said so far Sony is backing them 100%, so we might actually get to see this come to fruition.
In the video game, you play a samurai named Jin Sakai who defends his home island of Tsushima from a Mongol invasion in the 13th century. So far, "Ghost of Tsushima" is a big hit for Playstation both critically and with audiences, so it was only a matter of time before they tried to launch an adaptation. This is especially true given the game's cinematic feel and influence of the greatest samurai filmmaker to ever live (talkin' about you again, Mr. Kurosawa!) since the earliest days of the game's development. You can even play it in Kurosawa mode.
If Stahelski says Sony is backing this vision, then that means it's already a good ways closer to becoming a reality. Fingers crossed they stay strong.