How Universal Saved Vin Diesel's Pitch Black From A Straight-To-Video Fate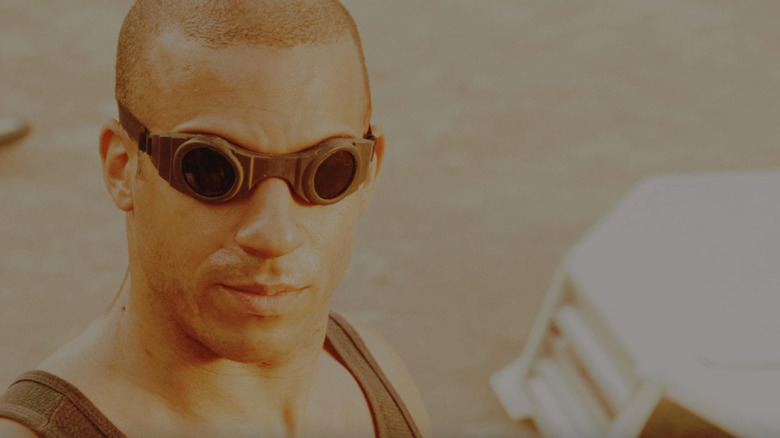 Universal Pictures
PolyGram Filmed Entertainment might be a name you're not entirely familiar with, but they actually had quite a few successful and iconic films under their belt. "An American Werewolf in London," "Fargo," "Dead Man Walking," and countless others were among PolyGram's output until the company finalized deals with MGM and Universal Pictures in 1998. MGM would receive the rights to PolyGram Filmed Entertainment's films released before 1996 (via Sound and Vision), and Universal Pictures would receive the rights to an undisclosed number of movies released afterward (via Variety). It is a bit of a sad situation, but one that is all too common in the film industry.
Perhaps most interesting about this deal, however, is that the Universal acquisitions happened right as PolyGram was filming another project, a small sci-fi horror movie called "Pitch Black." Since it would be the last movie they would ever produce as a company, their movie starring up-and-coming actor Vin Diesel seemingly had a doomed fate as a movie dumped into stores with little fanfare.
"We had no way to release this into theaters," recalled director David Twohy in an interview with SciFi Now. "There was a lot of talk about it going straight to video which, at the time, was a fate worse than death."
'Phew, thank you, lord. Thank you, Universal!'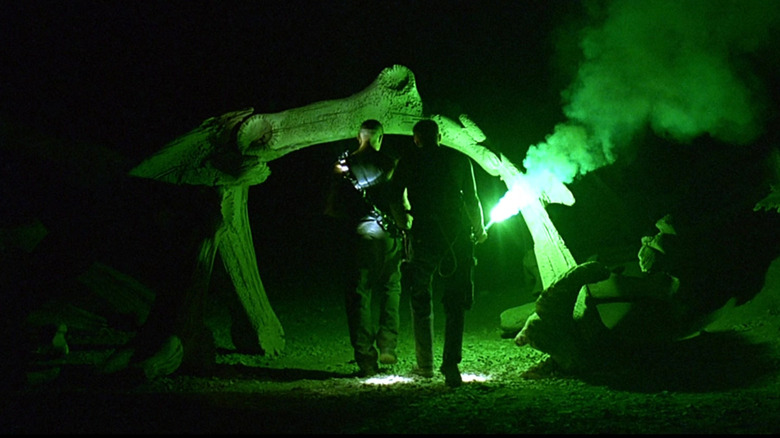 Universal Pictures
However, that didn't end up being the case. While PolyGram had quite a few movies in post-production before its disintegration, only a few of them, mostly ones previously co-produced with the company-backed Working Title Films, were going to be distributed by Universal. According to Twohy, the previously-undisclosed number of upcoming releases involved in the Universal deal turned out to be two movies, which were handpicked by the company.
"One was a Hugh Grant movie and the only other picture they picked out for theatrical distribution from PolyGram was 'Pitch Black,'" said Twohy, likely referring to 1999's "Notting Hill."
Needless to say, this ended up being a very important decision that helped shape the science-fiction subgenre as the new millennium arrived. While "Pitch Black" didn't receive the most glowing reviews from critics, it grossed over $53 million worldwide on a budget of $23 million, primarily because of its interesting melding of science-fiction and horror tropes. This success resulted in the "Riddick" franchise, with all of the movies and video games in the series centering around the titular antihero.
There was a time, though, that Twohy could not watch the film on its own and not associate it with the distribution panic it faced. However, he told SciFi Now that those days are behind him.
"Enough time has transpired between now and Pitch Black that I can actually kind of sit back ... and enjoy it as a movie," he explained, "rather than me revisiting all the travails on the set."