Deep Blue Sea's Renny Harlin Will Direct At Least One Of The New Strangers Sequels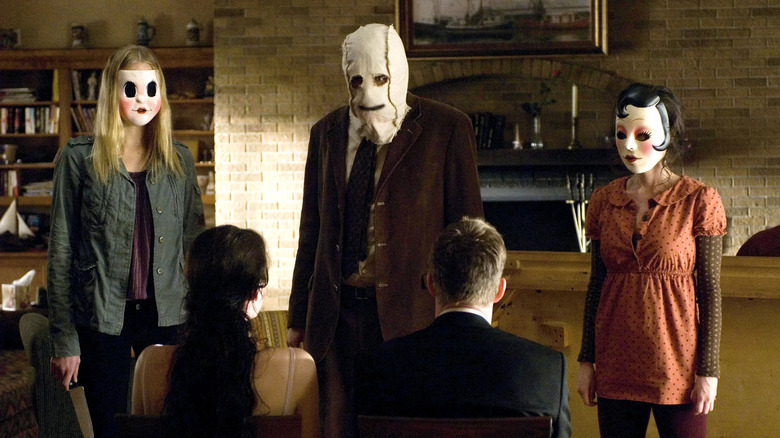 Universal Pictures
Horror fans were treated to some pretty unexpected news recently when it was revealed that "The Strangers," the 2008 home invasion thriller by Bryan Bertino, is getting three more sequels. Yes, not one, but three sequels! The first and only other follow-up came in the form of 2018's "Strangers: Prey at Night," and that film was directed by Johannes Roberts, of "47 Meters Down" fame. Well, it looks like the franchise is going to keep up the tradition of having another new genre director step in to add their flare to it. And in this case we're getting yet another filmmaker who made an all-timer of a shark movie.
According to the folks at Bloody Disgusting, none other than Renny Harlin will direct at least one of the planned sequels, though the outlet notes that he may actually end up directing all three. Harlin is known for his genre work, having directed films such as "A Nightmare on Elm Street 4: The Dream Master," and "Exorcist: The Beginning," so the man has experience working in an established franchise. Perhaps most importantly, he directed 1999's "Deep Blue Sea," which may well be the best shark movie ever made that isn't named "Jaws." But Harlin has also directed some huge action movies such as "Die Hard 2" and "Cliffhanger," not to mention "The Long Kiss Goodnight." The man has a unique and impressive resume.
The studio is tripling down, but why?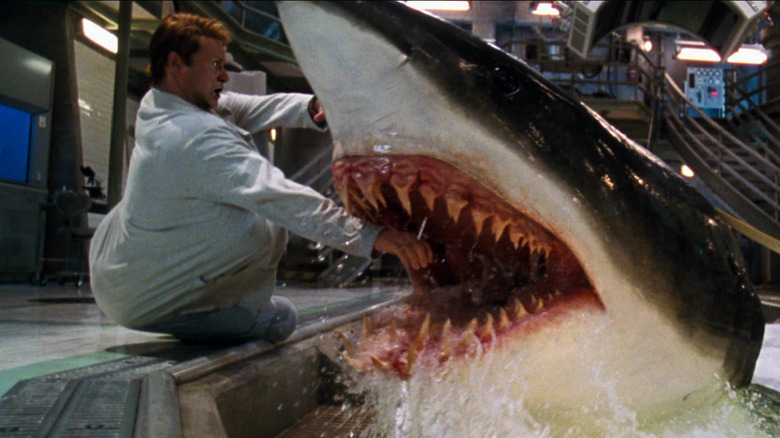 New Line Cinema
It's not surprising that "The Strangers" is getting a continuation. Both films were financially successful, and that's just about the only qualification needed to warrant a sequel, especially in the horror space. But why is it that three of them are happening at once? Is the idea to do what Netflix did with "Fear Street" and tell one big story across three films? Is Harlin the one that cooked up the ambitious story that warrants three movies being produced at once? This is a relative rarity outside of big superhero franchises and adds a layer of curiosity to this whole thing that is difficult to escape.
All due respect to "Prey at Night," but the sequel didn't seem to make a huge impact outside of making some money. So why go so big with a brand new trilogy? That is the big question and having a guy like Harlin on board to possibly direct all three of those movies only serves to make the answer to that question all the more intriguing. Producer Roy Lee previously teased that the movies would begin shooting soon, so we'll be watching this situation with great interest.
"The Strangers" sequels do not yet have release dates set.