Darren Star Doesn't See Uncoupled As A Story 'About Gay Characters'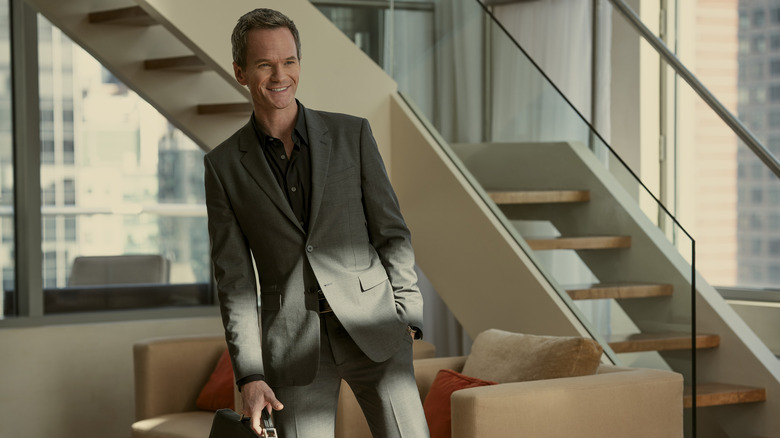 Netflix
The state of LGBTQ+ representation in media is a bit strange. Sure, there are more movies and television shows with LGBTQ+ characters than ever before, but the complexity of these characters is debatable depending on who you ask. Despite some outliers, LGBTQ+ characters being promoted strictly based on their sexuality and not on other aspects of their personality is a phenomenon that hasn't quite ended amidst the ongoing push for media inclusion.
This is something that Darren Star, whose newest show "Uncoupled" premiered on Netflix this past July, wants to change. The creator and executive producer of the Neil Patrick Harris vehicle, who also brought "Beverly Hills, 90210" and "Sex and the City" to television screens, recently spoke to GQ about the show and the importance of showcasing genuine and realistic stories about LGBTQ+ people.
"To me, this show is about characters who happen to be gay, who are living a very universal experience," he told the outlet. "Anybody can find himself in the life of Michael (Harris) and what he's going through. It happens to be told through the point of view of a gay man who breaks up."
Finding the universal in the specific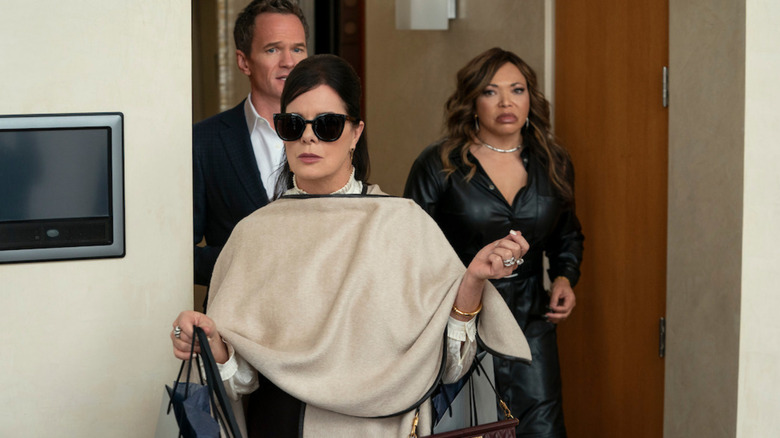 Netflix
While the story of "Uncoupled" focuses primarily on Michael, a real estate agent in New York City that is thrust back into the gay dating scene after Colin (Tuc Watkins), his boyfriend of 17 years, dumps him. Despite the specific and unique nature of the topic at hand, Star explains that this concept is not a new one. Anyone, regardless of sexual orientation or gender identity, can feel lost navigating the ever-changing dating scene, especially if they are no longer in a long-term relationship. Ultimately, argues Star, this universal experience is why "Uncoupled" feels as natural as it is.
"It doesn't mean that straight people aren't going to find the same emotional resonance for them and their lives," he said. "Sometimes, the more specific you can make a story, the more universal it becomes."
Michael's recent separation isn't the only one that viewers follow in the series. One of the storylines is his burgeoning friendship with a client named Claire (Marcia Gay Harden), who was recently dumped by her husband. Together, the two find an unlikely connection in the shared experience of sudden heartbreak, becoming stronger in the process.
"[That theme is] a big reason why we wanted a character like Claire in there, but also just to widen out the world," Star explained. "I wanted to draw that parallel, but also be able to tell somebody else's story because breakups are just — they're universal."
"Uncoupled" is now streaming on Netflix.