Top Gun: Maverick Sinks Titanic At The Domestic Box Office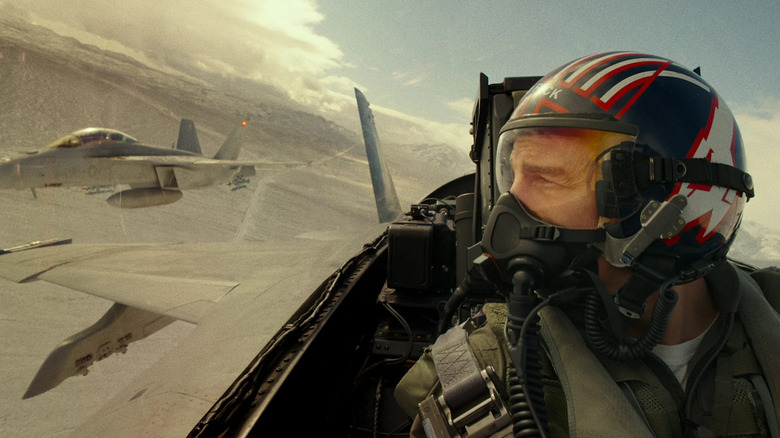 Paramount Pictures
It's no joke, Goose. "Top Gun: Maverick" has officially overtaken James Cameron's legendary disaster film "Titanic" as the seventh-biggest film ever at the domestic box office. The action-adventure film has now earned $662 million in ticket sales to date, according to Variety.
The film has also overtaken "Titanic" as Paramount's biggest film in its 110-year history. That said, the beloved 1997 drama is still doing better than Tom Cruise's latest outside of North America as of now. "Top Gun: Maverick" has so far acquired $1.5 billion at the international box office, which brings its total revenue to $2.2 billion globally.
The blockbuster has been impressive all around, as the movie has also sold a similar number of tickets overseas as it has in the United States. The latest in the "Top Gun" franchise has grossed $1.3 billion to date without playing in China or Russia. As for some personal milestones for the iconic actor, "Top Gun: Maverick" is Cruise's first film to reach $1 billion at the global box office, as well as his first to surpass $100 million in a single weekend.
One of the biggest box office wins of all time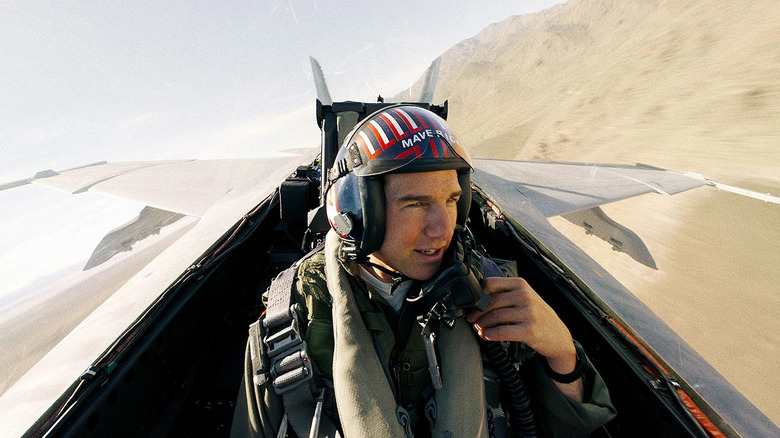 Paramount Pictures
Since the second "Top Gun" film debuted in theaters in May, it has continually been a top performer at the box office. The movie set a new opening weekend record with $160.5 million over Memorial Day weekend. From there, "Top Gun: Maverick" was a consistent player on weekend charts and stayed within the top five for 10 weeks.
Joseph Kosinski directed the film, which stars a top notch cast consisting of Miles Teller, Jon Hamm, Glen Powell, and Jennifer Connelly. Val Kilmer, who played Iceman in the first "Top Gun," also stars alongside Cruise in the film for a reunion that will satisfy any lovers of the original classic. The script was written by Ehren Kruger, Eric Warren Singer, and Christopher McQuarrie from a story by Peter Craig and Justin Marks.
According to Variety, the new installment "picks up decades after the original and follows Cruise's Pete 'Maverick' Mitchell as he trains a young group of aviators for a dangerous mission."
Currently, "Avengers: Infinity War" is ahead of "Maverick" as the sixth top-grossing domestic box office take to date. The rest of the list of the top ever domestic releases puts "Black Panther" at number five with $700 million, "Avatar" at number four with $760 million, "Spider-Man: No Way Home" at number three with $804 million, "Avengers: Endgame" at number two with $853 million, and "Star Wars: The Force Awakens" at number one with $936 million.