The Bikeriders: Everything We Know About Jeff Nichols' New Movie Starring Tom Hardy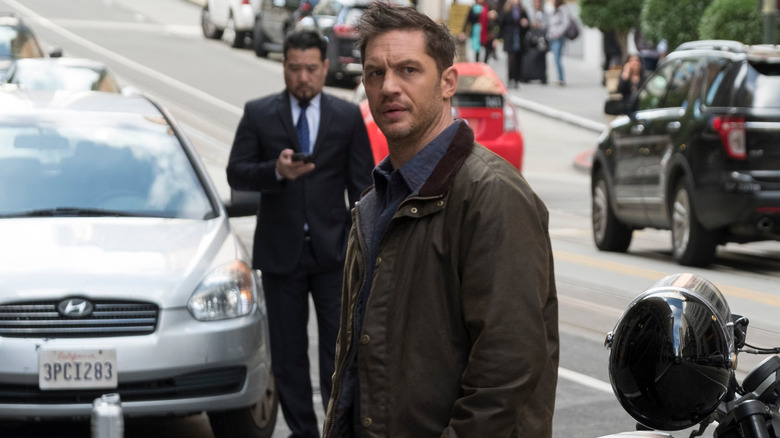 Sony Pictures
15 years after his critically-acclaimed directing debut on 2007's "Shotgun Stories," Jeff Nichols has established himself as a specialist when it comes to crafting tense, original thrillers, be they of the dramatic ("Mud") or sci-fi variety ("Midnight Special"), if not a little bit of both ("Take Shelter"). That's why it was both intriguing and a tad disappointing when, back in late 2020, it was reported that Nichols would be trying his hand at a franchise movie for the first time by directing Paramount's "A Quiet Place" spinoff film, now titled "A Quiet Place: Day One."
Lo and behold, however, Nichols has since stepped away from that project in favor of directing "The Bikeriders." Loosely based on the 1968 book of the same name, the film was inspired by the work of Danny Lyon, a photographer who's particularly renowned for both documenting and participating in the 1960s Civil Rights Movement with his work. In general, Lyon was known for trying to actively engage with whatever he was photographing during this period. This is also how he wound up joining the Chicago Outlaws motorcycle club in his efforts to document the '60s Midwestern motorcyclist culture for "The Bikeriders."
What is The Bikeriders about?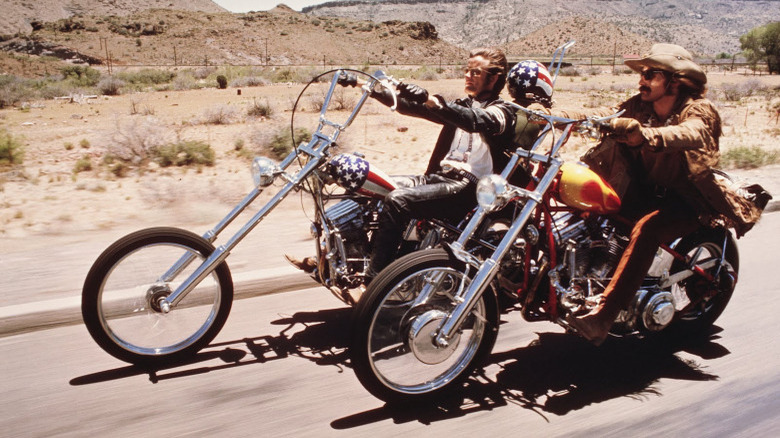 Columbia Pictures
Reporting on the film, Deadline describes "The Bikeriders" as being a "fictional story" Jeff Nichols came up with after being inspired by Danny Lyon's book of the same name. The outlet goes on to summarize the movie as follows:
The film is an original story set in the 1960s following the rise of a fictional Midwestern motorcycle club. Seen through the lives of its members, the club evolves over the course of a decade from a gathering place for local outsiders into a more sinister gang, threatening the original group's unique way of life.
It sounds as though "The Bikeriders" may serve as a period piece allegory about the rise and fall of counter-cultural movements in the 1960s, including (obviously) that of the actual Midwestern motorcyclists Lyon studied in his source material. If so, the movie could end up being something of an homage to Dennis Hopper's 1969 American New Wave road drama classic "Easy Rider," much in the same way "Midnight Special" pays tribute to the early sci-fi work and chase movies of Steven Spielberg from that era.
Who is working on The Bikeriders?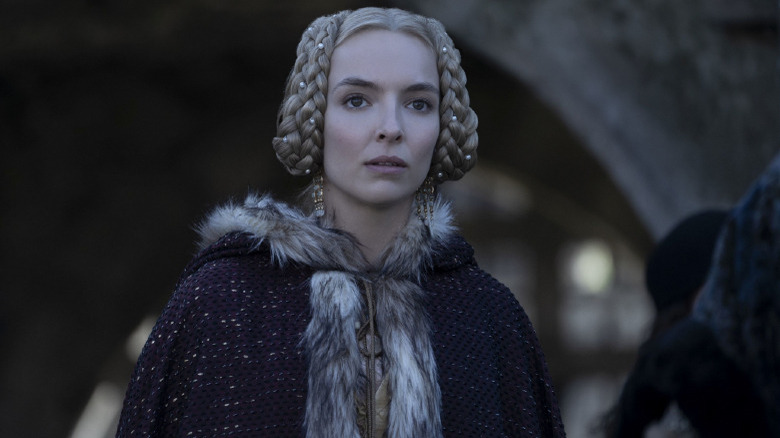 20th Century Studios
Jeff Nichols is directing "The Bikeriders" from his script, with Sarah Green and Brian Kavanaugh-Jones producing through their and Nichols' company, Tri-State. The film is set up at New Regency and is aiming to begin production by October 2022, with a cast led by Tom Hardy, Jodie Comer, and Austin Butler.
All three of those actors are in high demand at the moment. Hardy is coming off starring in "Venom: Let There Be Carnage" and is slated to both co-write and star in "Venom 3," so "The Bikeriders" may serve as a bit of a palate cleanser before he dives back into the wild world of "Spider-Man" antiheroes. As for Comer, she's fresh off her critically-acclaimed turn in "The Last Duel" and has wrapped her hit series "Killing Eve," so it seems Nichols' film will mark her return to the big screen. Finally, Butler played the namesake of Baz Luhrmann's "Elvis" (which has done well for itself at the box office) and will soon portray a key new character in Denis Villeneuve's sequel, "Dune: Part Two."
Add it all up, and what do you get? A movie you should definitely keep an eye out for.