Outlander: Blood Of My Blood: Everything We Know So Far About The Prequel Series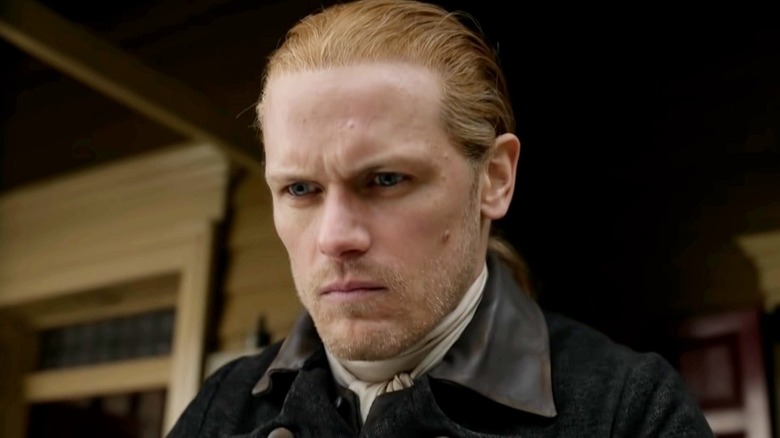 Starz
Starz has given official confirmation that the "Outlander" prequel series is happening, according to Variety. "Outlander: Blood of My Blood" will focus on the story of original series main character Jamie Fraser's (Sam Heughan) parents, Ellen MacKenzie and Brian Fraser. 
"Outlander" is based on the novels by Diana Gabaldon, and has proved to be one of Starz's most successful TV shows. It's the story of Claire (Caitríona Balfe), a married WWII nurse who visits some standing stones in Scotland and finds herself transported back in time to 1743, where she meets and falls in love with Scotsman Jamie Fraser. The show aired its sixth season in spring 2022 and is currently filming a seventh season comprised of 16 episodes, based on the book "An Echo in the Bone." 
Prequels can be tricky, particularly because fans (and the "Outlander" fans are devoted ones) already know the story and outcome for Ellen and Brian. That said, book readers, myself included, knew what was likely to happen in the series, and that didn't stop it from being really wonderful. Let's take a look at everything we know so far about "Outlander: Blood of My Blood."
What we think Outlander: Blood of My Blood will be about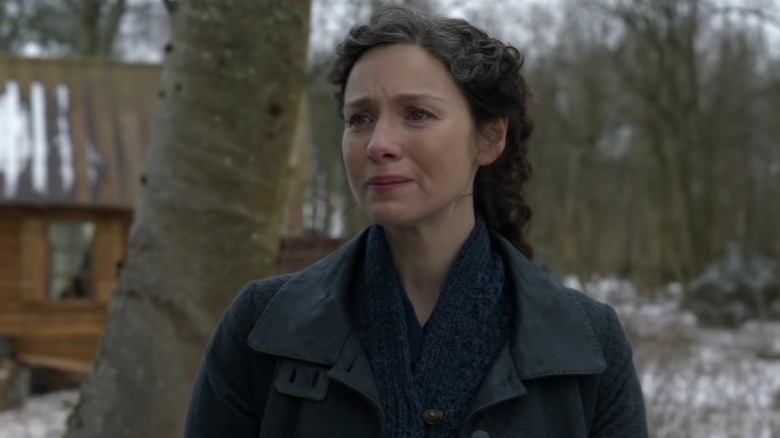 Starz
As stated earlier, this will be the story of Ellen MacKenzie and her eventual husband Brian Fraser, the memories of whom often loom large in the current story. Ellen was a young woman who grew up in the Scottish Highlands in Castle Leoch. Her father wasn't willing to force her to marry someone she didn't love. She was close to one of her brothers, Colum, who was ill, and their relationship gave her access to occasionally be part of some of the clan decisions. When her father died, her brothers tried to get her into a political marriage, but she insulted the man and ran off with Brian Fraser. They stayed away until she was visibly pregnant, and her clan was forced to accept their marriage.
Likely (and this is my own speculation), "Outlander: Blood of My Blood" will explore their budding romance, the political maneuverings, and the beginnings of their new family. That means we'll probably get to see a very young Jenny and Jamie. Gabaldon has said that she's working on a prequel novel about Jamie's parents, so that may steer the story along. 
What we know about the cast and crew of Outlander: Blood of My Blood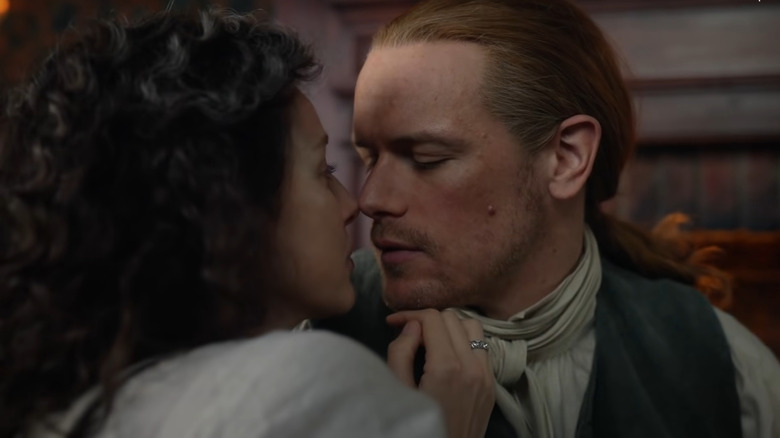 Starz
We don't have any announced cast members yet. Ellen was never seen in the current series, though Brian, played by actor Andrew Whipp, did appear in flashbacks in season 1. Whipp's appearance came when Jamie was an adult, so it's probably unlikely that we'll see him return as a younger Brian. 
We do know about the people behind the series though, and that information should make fans happy. "Outlander" executive producer and showrunner Matthew B. Roberts will serve in the same capacity for "Blood of My Blood," and a writers room was created for the prequel earlier this year. In addition to Roberts, we also have Gabaldon attached as consulting producer. Ronald D. Moore, who developed the first series, will executive produce with Maril Davis (also on the original series) through their Tall Ship Productions, in collaboration with Sony Pictures Television. 
Kathryn Busby, president of original programming at Starz, told Variety:
"'Outlander' is a riveting show that from season to season has captured the hearts of its fans around the world. We are excited to peel back the layers of this vibrant world to bring our audience the origin of where it all began. Matthew, Maril and Ronald will continue to bring their excellent vision and creativity to this new iteration, and we can't wait to see what happens next."
There is no release date yet for "Outlander: Blood of My Blood," but we'll keep you updated as more information becomes available.