Tom Cruise And Christopher McQuarrie Are Working On A 'Gnarlier' New Project After Mission: Impossible 8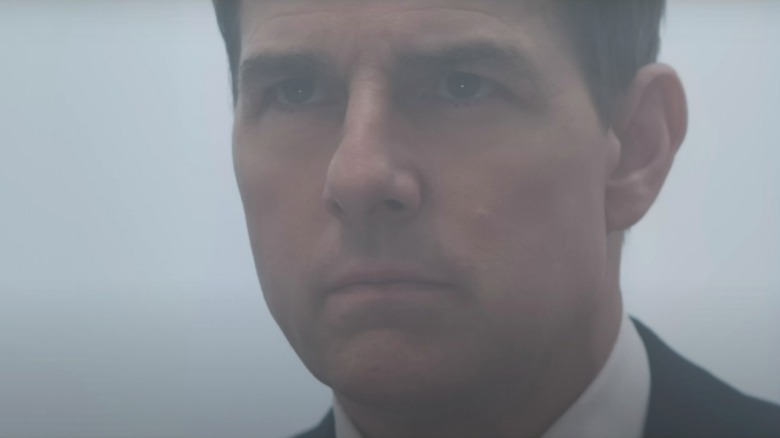 Paramount Pictures
Let the good times keep rolling. It's no coincidence that the noticeable jump in quality in the "Mission: Impossible" movies (no, guys, I love John Woo as much as the next person but "Mission: Impossible 2" still isn't good!) happens to intersect perfectly with filmmaker Christopher McQuarrie's involvement in the franchise. In fact, from the moment he first began to collaborate with action star Tom Cruise on "Jack Reacher" (though you could go back even further to McQuarrie writing the screenplay for "Valkyrie"), it almost felt like a fait accompli that his work on "Mission: Impossible – Rogue Nation" and all the subsequent sequels would result in some of the absolute best installments since the 1996 original.
To the surprise of no one, neither party is terribly interested in parting ways. Having partnered up on "Edge of Tomorrow," "Mission: Impossible – Fallout," "Top Gun: Maverick," and now both "Dead Reckoning" sequels — oh, and there's still that upcoming space-set movie, don't forget! — both McQuarrie and Cruise are already setting their sets on their next project together.
In their own words, fans can look forward to something even "gnarlier" than they got in "Top Gun: Maverick."
'It's way outside of what you're used to seeing Tom do'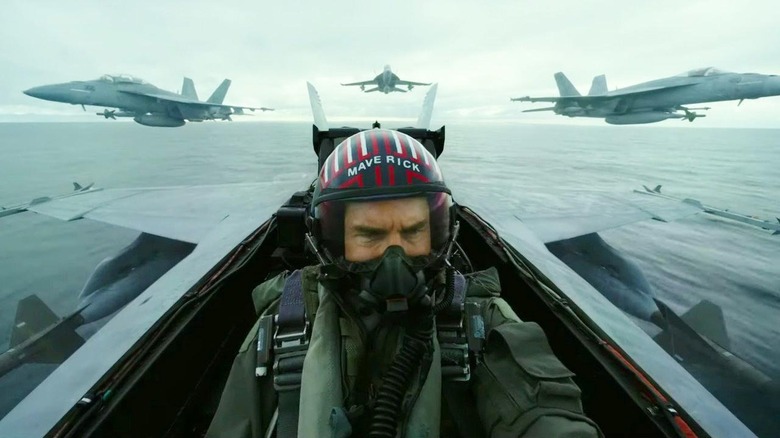 Paramount Pictures
In a long-awaited appearance on the "Mission: Impossible"-themed podcast titled "Light the Fuse" (via The Wrap), both Tom Cruise and Chris McQuarrie teased their upcoming team-up that is still very early on in its development process. Though not necessarily the next movie we'll see after both "Dead Reckoning" sequels finally make their way to theaters (which won't be before 2024), the two are clearly high on whatever they have planned. Neither give away a ton of details, but what they do have to say will surely get the adrenaline flowing for many an action junkie. According to McQuarrie:
"It's kind of under wraps. It has neither a fuse nor a fuselage. Oh, that's not true. It does have some fuselages. It's something we've talked about for a really long time. It's way outside of what you're used to seeing Tom do. It's the kind of stuff I really love. It's a little bit more in my wheelhouse. And yet it takes everything we've learned on this journey, which is making movies more and more about emotion and real emotional experiences. That's what you're feeling when you're watching 'Top Gun' — it's me and Tom squeezing your adrenals for every emotion. Now we're applying that to something that is gnarlier."
For my money, McQuarrie has clearly established himself as one of the best blockbuster filmmakers currently working — though his earlier efforts, such as "The Way of the Gun" and obviously "The Usual Suspects," still display the writer/director's penchant for understanding the finer details of storytelling. McQuarrie and Cruise have undoubtedly fostered a high degree of chemistry with one another, so why not keep the dream team together?
Similar, but different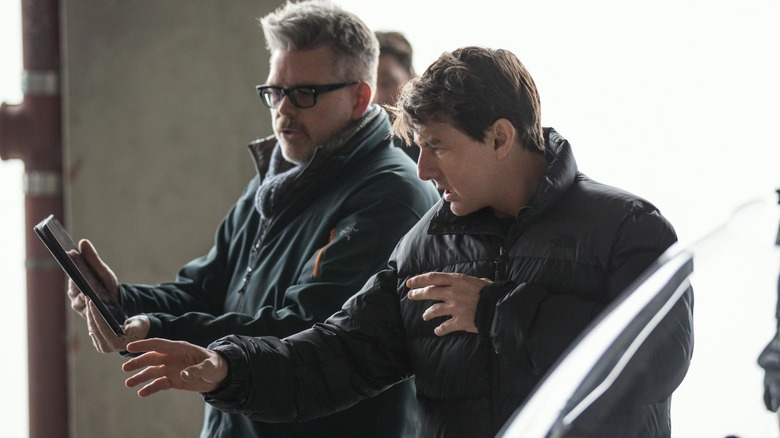 Paramount Pictures
Perhaps the most exciting hint that McQuarrie reveals for their new project — whatever it may be — has to do with the idea that it'll hue closer to the filmmaker's sensibilities than the familiar Tom Cruise brand that he's built for himself over the last couple of decades. Though this project will almost certainly receive all the resources that the pair could ever need (and probably more), something tells me this will be a completely different breed than the action spectacle of "Mission: Impossible." Either way, fans can apparently expect something that's both unique in their respective filmographies but also similar to what they've done before. Here's McQuarrie explaining that interesting little paradox:
"Look, if it comes out, you will see the ghosts of so many of the movies that I have done or Tom has done or we have done together. You'll feel elements of all of that, not through any intention, but somewhat coincidentally. Everything we do, we look at, 'Oh we could have done that better.' This is pushing everything through another prism."
Sign me up! Though this untitled (or, at least, not publicly revealed) movie is surely several years away from now, it's good to know that we can look forward to plenty more from the McQuarrie/Cruise factory of dramatic and adrenaline-heavy thrills. Until then, we have "Mission: Impossible – Dead Reckoning: Part One" (boy, that's a lot of punctuation) due to release in theaters on July 14, 2023.