Prey Star Dane DiLiegro Wants To Play This Horror Icon Now That He's Played The Predator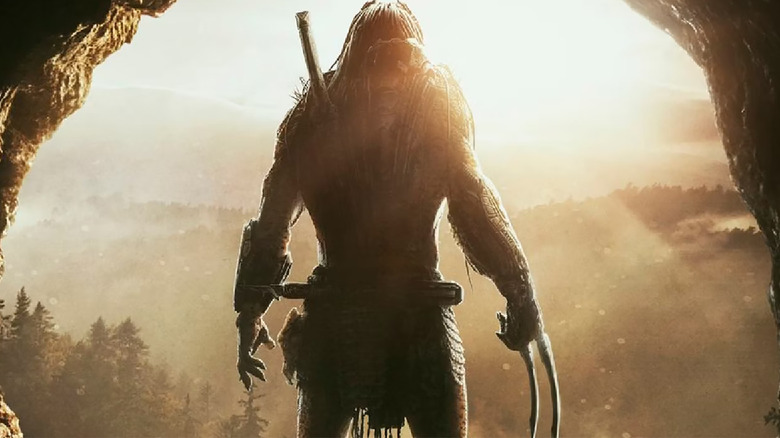 20th Century Fox
Dan Trachtenberg's "Prey," the seventh film in the "Predator" film series (if one includes the "Alien vs. Predator" movies), is hitting Hulu on August 5. In the film, a tribe of Comanche people in the year 1719 find themselves facing off against an enormous, sometimes invisible alien game hunter from beyond the stars. The unnamed hunter is equipped with wicked wrist blades and high-tech, laser-based killing equipment, allowing it to murder and skin its prey with ruthless efficiency. The early parts of the film find the predator seeking Earth's most dangerous game, species by species. It kills a snake, a wolf, and a bear before it settles on Naru (Amber Midthunder) as his true target ... but not without her building up her exemplary tomahawk-throwing skills in defense. 
The monster in "Prey" is portrayed by the 6'9" basketball player Dane DiLiegro, who has made a handy career off the court by playing monsters and creatures in various TV shows in movies. DiLiegro played Muscle Monster in the Korean TV series "Sweet Home," and a towering zombie on "The Walking Dead." He played Ba'al on "American Horror Story" and an antlered fantasy villain on the Disney+ series "The Quest." 
In "Prey," wearing an outsize monster head and a rubberized physique, the already imposing DiLiegro looks even larger than he really is, making the monster appear to be upwards of nine feet tall. It's a good, scary monster performance. 
Now, having played a popular movie monster that originated in the 1980s, Diliegro is already looking forward to the next step in his career, and he wants to stick with another big screen terror. In a recent interview with Entertainment Weekly, Diliegro revealed that he would love to play Jason Voorhees. 
The many Jasons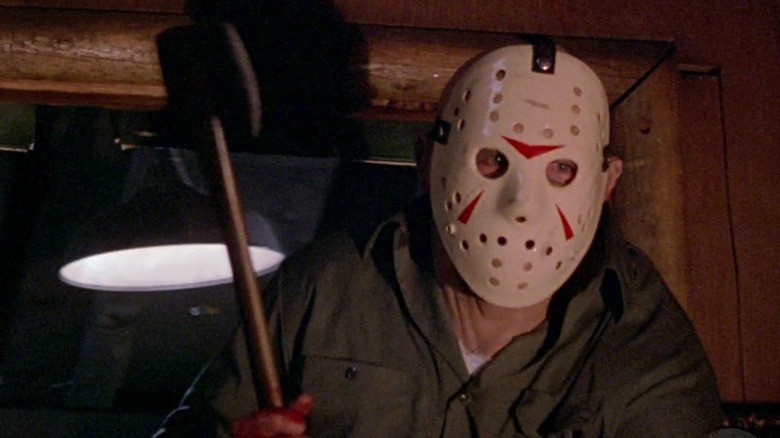 Paramount
Jason Voorhees has been played by at least eight different actors over the course of 12 movies in the "Friday the 13th" franchise, and that's not including stuntmen. Kane Hodder is typically most closely associated with the role, as he portrayed Jason in "Friday the 13th Part VII: The New Blood" all the way through "Jason X." Ari Lehman played Jason in "Friday the 13th," Warrington Gillette played the killer in "Friday the 13th Part 2," Richard Brooker put on the mask in "Part 3 3-D," Ted White sliced and diced in "The Final Chapter," C.J. Graham stalked and killed in "Jason Lives," Ken Kirzinger went to battle in "Freddy vs. Jason," and Derek Mears took on the role in the 2009 reboot. Jason didn't technically appear in "Friday the 13th Part V: A New Beginning." 
One thing all these actors have in common is that they are all tall and tough. Many of the actors in question also did stunt work, and just as many have filmographies full of horror movies and monster roles. It seems that being willing to wear a mask, stand tall, get knocked off of high places, and commit acts of simulated violence are the most important prerequisites for playing Jason Voorhees. A fondness for horror certainly doesn't hurt either.
DiLiegro has most of those bases covered. Not only does he have monster experience, but he has iconic monster experience, because the Predator has a legacy all its own. In the EW interview, he even already has his own notable Jason souvenir:
"I definitely have my eyes on [the role]. My parents went to this Halloween festival in Massachusetts and I was too scared to go, so they came back with a knife autographed by the actor who played Jason Voorhees. I still have it to this day. I was Jason for four Halloweens."
Whither Jason 13?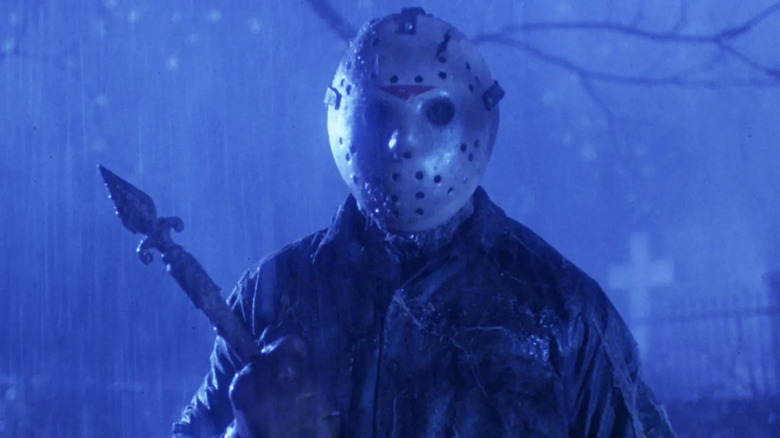 Paramount
Horror hounds of a certain age will recall with clarity the postulation that Jason Voorhees was aiming to star in 13 feature films. As the series began rounding parts six, seven, eight in the late 1980s, it seemed that producer Sean Cunningham would only need to push a little bit harder to make it to the coveted 13. The fact that Jason had seemingly died in 1993's "Jason Goes to Hell: The Final Friday" was a mere inconvenience. This was the film series that dared to call its fourth installment "The Final Chapter," after all. 
Sadly, it looks like Jason is destined to fall short. After Jason went to Hell, he returned briefly to do go to space (!) and to do battle with Freddy Krueger. Although the 2009 "Friday the 13th" remake was a hit — and could conceivably fit in between Parts 3 and 4, if you squint really hard — getting a 13th film off the ground had proven difficult, mostly because of complicated rights issues. There have been rumors circulating for years about a "Friday the 13th Oart XIII," and projects have made their way to early stages of development, but nothing is seriously in the pipeline. At last check, a 2019 article at MovieWeb said that a film called "Jason Never Dies" may be on the docket. 
Frankly, I'll believe it when I see it. Luckily for the filmmakers, they have a Jason ready to go. DiLiegro is at home waiting for his phone to ring. The dude was already the Predator. He can certainly play Jason too.