Run Sweetheart Run: Release Date, Cast, And More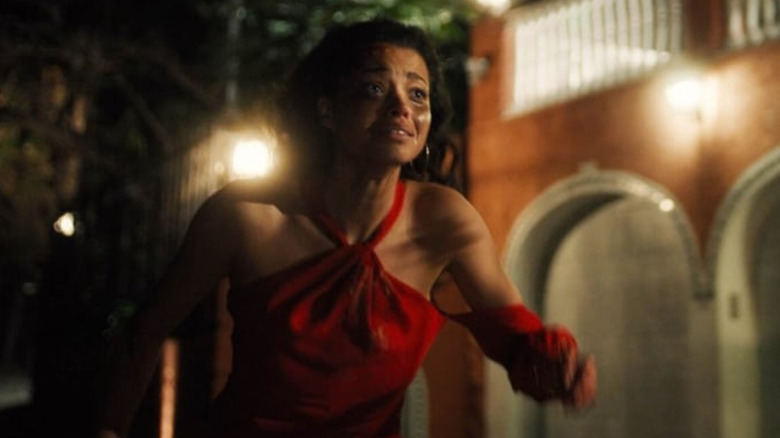 Prime Video
(Welcome to ...And More, our no-frills, zero B.S. guide to when and where you can watch upcoming movies and shows, and everything else you could possibly stand to know.)
It looks like "Run Sweetheart Run" will finally be released after all. After previously being acquired by Amazon Studios in May 2020, the Blumhouse thriller starring Ella Balinska has been given a release date on the platform.
Why are we surprised about the movie's streaming release? It's because this movie has seemingly been locked away in release purgatory for over two years. The film premiered during the 2020 Sundance Film Festival, its last in-person event before the COVID-19 pandemic hit. Few details have been released about "Run Sweetheart Run" in the time since its acquisition a few months later, leaving some to wonder if the film would actually be released at all.
Thankfully, "Run Sweetheart Run" has officially been slated to premiere in the fall, according to Deadline. With a release date finally set and a trailer likely hitting the web soon, here's what you need to know about this long-gestating but buzzy social horror movie.
Run Sweetheart Run release date and where to watch it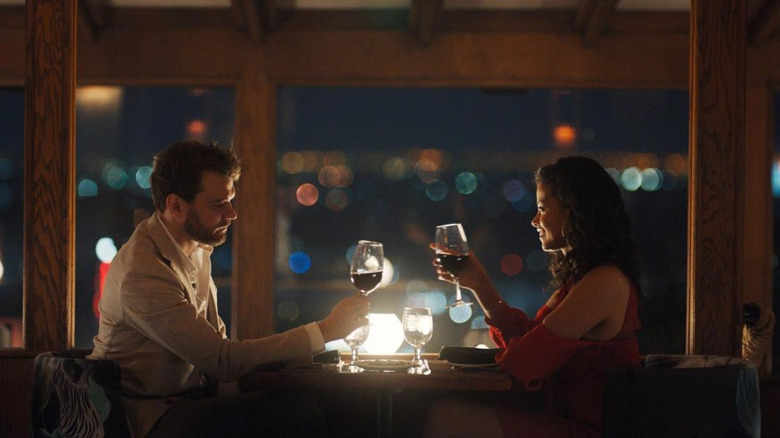 Prime Video
"Run Sweetheart Run" how has a very fitting release date: It's arriving on October 28, 2022. I find it interesting that this movie is getting a release that's closer to Halloween than Amazon's similarly-spooky but perhaps more holiday-friendly "My Best Friend's Exorcism," which will release on September 30. No matter the reason for the date, however, our fingers are crossed that this movie will benefit from a pre-Halloween marketing push.
As previously alluded to, the film will be available to stream on Prime Video. And while Amazon is giving other buzzy movies like "Catherine Called Birdy" and the Harry Styles vehicle "My Policeman" a limited theatrical release before they pop up on the service, "Run Sweetheart Run" does not appear to be getting that treatment and will instead debut exclusively on the Prime Video streaming platform.
Run Sweetheart Run synopsis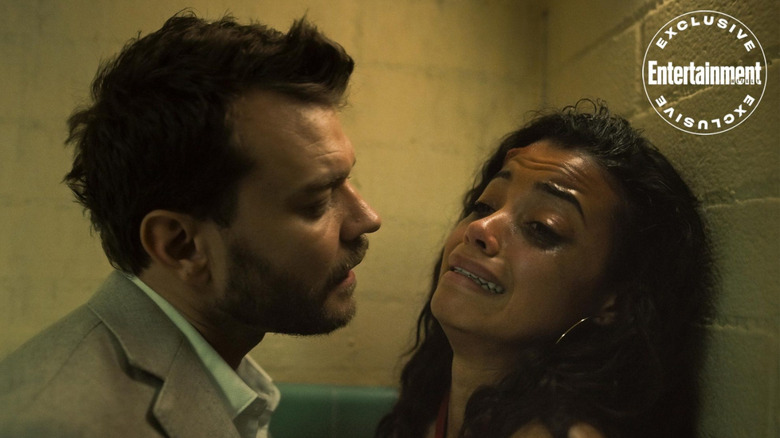 EW/Prime Video
Upon its release date announcement, Amazon Studios revealed a straightforward but still haunting synopsis detailing what the long-gestating film will be about:
"After what begins as dinner with a client, a single mom finds herself hunted by a monstrous and seemingly unstoppable assailant in this terrifying dark thriller."
However, back when the film premiered at Sundance, it had a slightly more descriptive synopsis that shed more light on just how dangerous that assailant character will be:
"Timid and hardworking single mother Shari brushes away hesitations and decides to dip her toe back into the dating scene after being spurred on by her coworkers. She's thrilled when her boss sets her up on a blind date with Ethan, who initially proves every bit as charming and magnetic as his photo. Ethan can't hide his true nature for very long, though—and when things quickly turn sinister, Shari must find a way to escape. Forced to navigate the streets of L.A. after hours on foot, Shari learns Ethan is far more connected and violent than she ever imagined."
The cast and crew of Run Sweetheart Run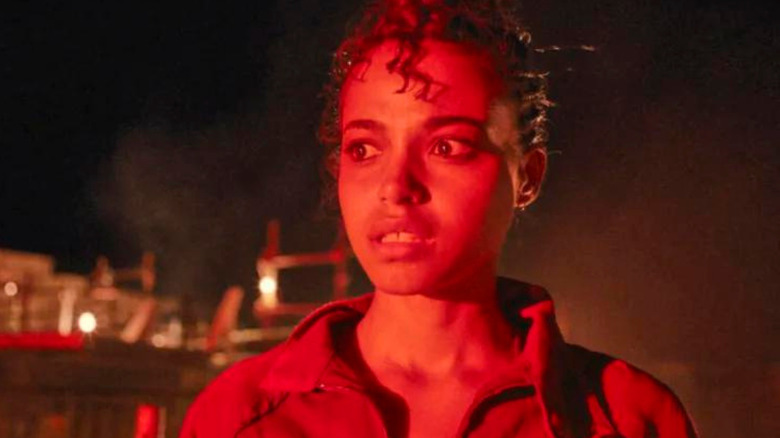 Netflix
Ella Balinska, who recently appeared in Netflix's take on "Resident Evil," will be the unfortunately titular sweetheart in this film. She's playing Shari, the single mother who goes on what appears to be the perfect blind date with Ethan, who is played by Pilou Asbæk, who played the foul-mouthed rockstar pirate Euron Greyjoy in the later seasons of "Game of Thrones." Shohreh Aghdashloo, Clark Gregg, Betsy Brandt, Aml Ameen, and Dayo Okeniyi will round out the cast.
The crew that helped bring "Run Sweetheart Run" is also fairly stacked with talent. Shana Feste, who directed 2010's "Country Strong" and 2018's "Boundaries," wrote and directed the project. According to an interview she did with Entertainment Weekly during Sundance, she based the story on a traumatizing blind date that resulted in her fleeing on foot, much like Shari does in the film.
"There's a lot of violence against our lead character," she said during the interview, "and as a woman and a victim of sexual assault myself, I was thinking, 'How do I shoot this? How do I shoot this in a way that's palatable?'"
Feste also serves as a producer on the film under her Quiet Girl Productions banner. Jason Blum of Blumhouse Productions and Brian Kavanaugh-Jones of Automatik Entertainment also serve as producers.