No, Stranger Things Did Not Retroactively Edit This Season 1 Scene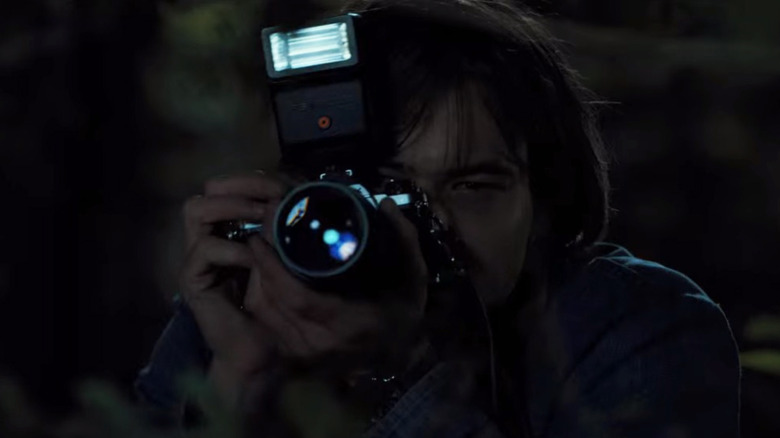 Netflix
The internet has been buzzing with a "Stranger Things" controversy this week. Last month, after being called out for forgetting the birthday of Will Byers, series creators Matt & Ross Duffer revealed that they had previously gone back to earlier episodes and "George Lucas'd things" to fix unspecified scenes and details. Since then, fans have been trying to figure out what some of those changes might be. Well, this week, a TikTok user claimed that a scene from the first season had been re-edited to make Jonathan Byers (Charlie Heaton) "look like less of a perv," and fans thought they found one of those little modifications.
The scene in question comes from the second episode of the first season, titled "The Weirdo on Maple Street." Towards the end of the episode, we find Jonathan Byers in the woods as he watches Steve Harrington (Joe Keery), Nancy Wheeler (Natalia Dyer), Barb (Shannon Purser), and some of the other popular kids at a little get-together at Steve's house. Jonathan wasn't planning on spying on his peers, but he was walking through the woods at night looking for clues after his brother Will Byers (Noah Schnapp) disappeared in the first episode. After hearing a piercing scream, Jonathan runs in the direction of the disturbance, only to discover this typical poolside high school party.
As the party moves from the pool into the house, Nancy needs a change of clothes, having been pushed into the pool fully clothed. Jonathan watches from the woods as she walks into Steve's bedroom, and he snaps a picture of Nancy looking out the window. After this, the shy Nancy chooses to unrobe in front of Steve, taking her shirt off and revealing her bra before the two embrace and begin kissing. It's in this moment that fans believed something had been changed. 
Physical media to the rescue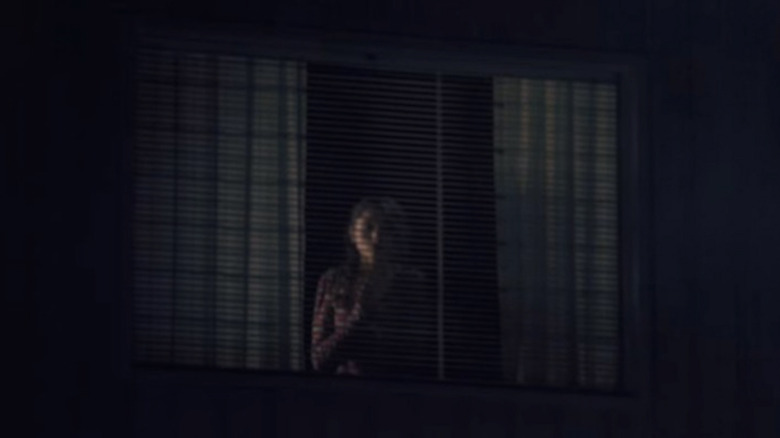 Netflix
Fans came to believe that the sequence following Nancy's shirt removal had been edited. The claim is that Jonathan could previously be seen snapping a photo of Nancy in her bra, and fans thought that quick moment had been removed to make him look like less of a creep. The evidence of this snapshot moment once existing is said to be this: When Steve and his popular crew discover the photos that Jonathan took after having them developed in the dark room at school in the third episode, "Holly, Jolly," one of them is a photo of Nancy in her bra, just as she was taking off her shirt. 
However, /Film can officially confirm that the scene where Jonathan takes photos of Nancy has not been edited at all. As a physical media nerd, I have both the first and second seasons of "Stranger Things" on Blu-ray. As soon as this claim started making the rounds, I got out my season 1 discs and tossed them in my Blu-ray player. Though there are several articles out there claiming fans with their DVDs have confirmed this edit to be real, that's simply not the case.
A false memory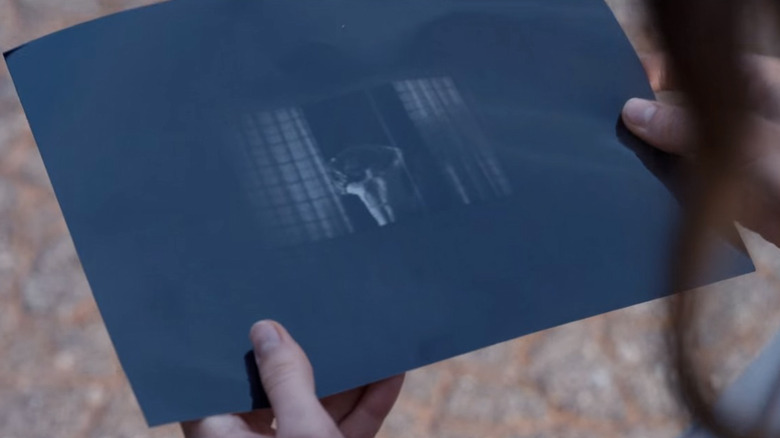 Netflix
In the scene, we never cut to Jonathan as Nancy takes off her shirt and stands in her bra. We only cut to Jonathan as soon as Nancy and Steve start kissing, and when we do, you never see or hear him snapping a picture. Instead, he lowers the camera and then starts taking pictures of Barb sitting on the diving board before she's snatched into the Upside Down. Even though we don't see Jonathan snap that picture that shows Nancy in the window, in her bra, with her back facing the window, that picture still exists because it was taken just before we cut back to him in the woods.
After watching the scene on Blu-ray, I immediately went to Netflix for a comparison, and the sequence plays out exactly the same way. Jonathan was never seen snapping that picture of Nancy in her bra, and fans have latched on to a memory they never really had.
Of course, that doesn't change the fact that the Duffer Bros. did change unspecified details at some point. But we're happy to confirm that this is not one of them.