What Makes Industrial Light & Magic So Special, According To Empire Strikes Back Writer Lawrence Kasdan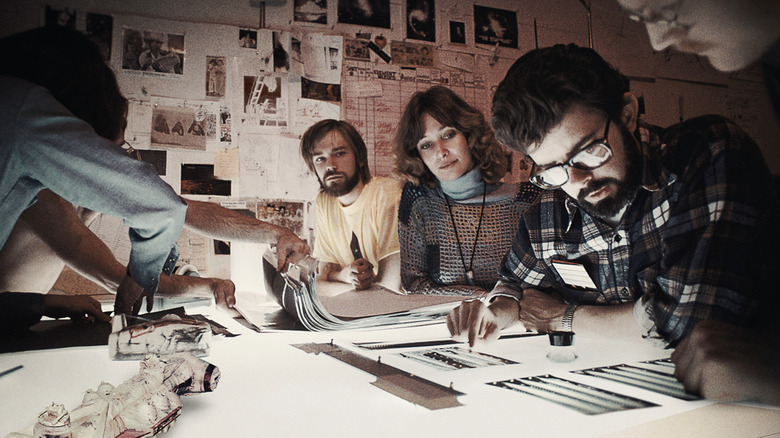 Disney+
If it wasn't for the brilliant and creative minds at Industrial Light & Magic, the moviemaking industry likely wouldn't be where it is today. The special effects company founded by George Lucas was created to help bring his vision for "Star Wars" to life, but grew into an artistic revolution led by some extremely talented dorks possessing the gifts of special effects artistry and so much more. As time has continued, ILM has evolved and become the go-to special effects house for just about every American-made cinematic blockbuster, and developing groundbreaking technology that completely changed what was possible to put on screen. If you can dream it, ILM can make it come alive.
In the soon to be released Disney+ series "Light & Magic," filmmaker Lawrence Kasdan ("Star Wars," "Raiders of the Lost Ark," "The Big Chill") take us into the world of Industrial Light & Magic, to learn just what inspired some of Hollywood's most legendary filmmakers and how they were able to utilize the talents of ILM to bring their filmmaking dreams to fruition. It's said that the sky's the limit when it comes to imaginative storytelling, but when trying to make a movie, oftentimes the limit is dictated by technology and the practical abilities of a creative team. /Film's own Ethan Anderton recently had the chance to talk with Kasdan, who gave us firsthand knowledge as to what makes ILM different from any of the numerous production houses in the industry.
'They have to have the questions'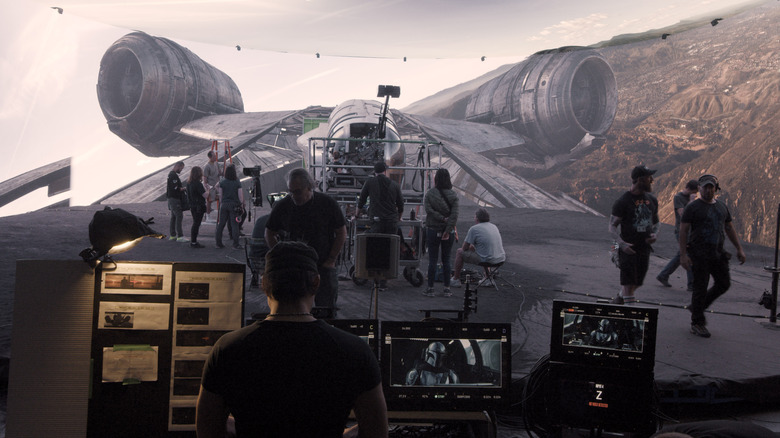 Disney+
According to Kasdan, part of what makes ILM so, well, magical, is the shop's ability to collaborate and find innovative ways to solve just about any problem. "The people that have worked there productively, the directors, know they don't have to have the answers," Kasdan tells us. "They have to have the questions." It's important that the directors have a particular vision of what they're trying to achieve, "but if they work with ILM, they will get something maybe completely different that's fantastic." Given the innovative techniques often developed at ILM, there's no need for filmmakers to limit themselves to already established methods of filmmaking.
"I think what the genius of ILM is [that] they adapt to the job at hand and they're not even looking to solve it in the way they solve something else," Kasdan continues. "They want to take everything they know and combine it with something brand new to solve it in a new way." Kasdan emphasized this by saying "That's very inviting for any creative person and that makes them the place to go." This adventurous approach to creativity is precisely why we have beloved films like "E.T.: The Extra-Terrestrial," "Back to the Future," "Jurassic Park," and even cult favorites like "Death Becomes Her."
All six episodes of "Light & Magic" premiere on July 27, 2022 exclusively on Disney+.