Why Making Black Panther: Wakanda Forever Was 'Therapeutic' For Lupita Nyong'o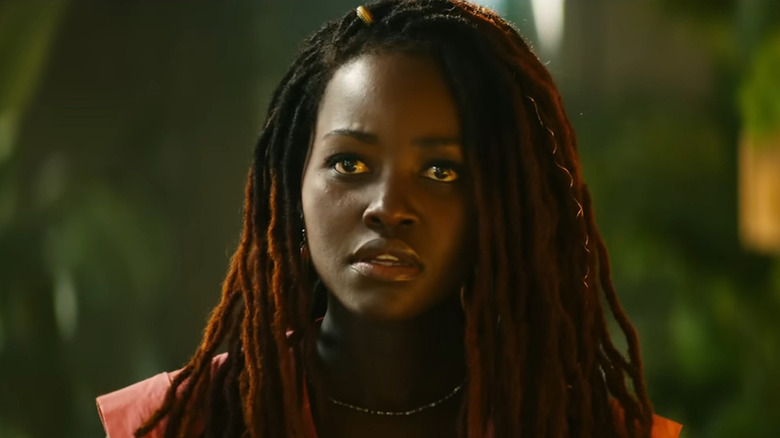 Marvel Studios
After a private four-year battle with colon cancer, Chadwick Boseman tragically passed away at the age of 43 in 2020. The talented actor delivered some incredible performances in his final years in films like "42," "Get On Up," and "Ma Rainey's Black Bottom," but many knew him best as King T'Challa of Wakanda, aka the Black Panther, of the Marvel Cinematic Universe.
At the time of his death, Marvel and filmmaker Ryan Coogler were hard at work on the sequel to their award-winning 2018 movie. In addition to mourning the loss of this great performer at such a young age, the world wondered what would happen to his beloved MCU character. While a number of fans called for Marvel Studios to recast the role in order to retain the cultural significance of T'Challa and honor the foundation laid by Boseman, Marvel Studios President Kevin Feige eventually revealed that the production would move on without recasting.
It's difficut to imagine Wakanda without T'Challa and Boseman, but we got a glimpse at what that would look like at this year's San Diego Comic-Con thanks to the first trailer for "Black Panther: Wakanda Forever." And following Marvel's Hall H presentation, star Lupita Nyong'o shared how shooting the film acted as sort of a therapeutic experience for those involved.
Hail to the king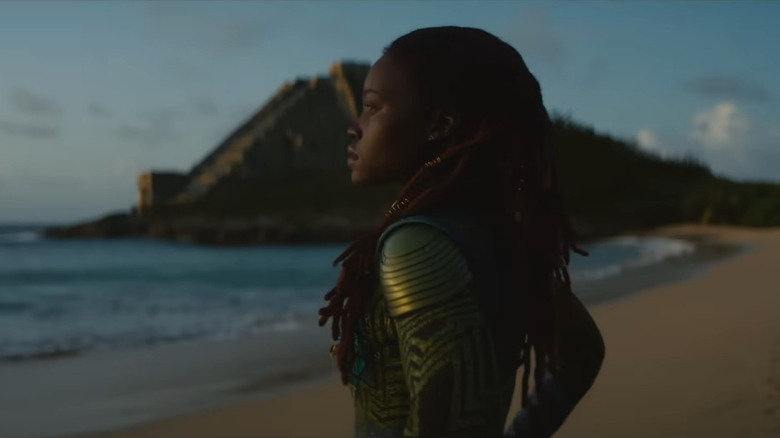 Marvel Studios
While speaking to The Hollywood Reporter at Comic-Con, Nyong'o discussed how difficult it has been to move forward with the Phase Four finale after the loss of such an integral part of the "Black Panther" family. However, despite the hard times brought on by Baseman's death and the ongoing pandemic, the actor behind the adventurous Nakia revealed how she and the whole cast and crew persevered through the hardship to do right by Wakanda and its fallen warrior.
To make this film against all odds is a powerful statement unto itself, and I am very proud that we did it. It was very therapeutic. It restored a sense of hope for me in making it, and I think we've expanded the world of Wakanda in ways that will blow people's minds — not just Wakanda but the Black Panther world. It's gonna blow people's minds, and I just cannot wait until it's not a secret anymore."
Of course, there's still one big secret after SDCC: Who has taken up the mantle of Black Panther and dons the iconic suit at the end of the trailer? Many speculate that Nakia is the one wearing the traditional accoutrements of Wakanda's primary protector. Others feel like it may be Letitia Wright's Shuri under the mask. In the pages of Marvel Comics, Shuri becomes the Black Panther when her brother is left in a coma after a run in with Namor and Doctor Doom's Cabal. Could her MCU counterpart follow the comic book lore? We'll have to wait a few months for the answers we seek, but we're sure to get plenty more previews and teasers for the highly anticipated film in the mean time.
"Black Panther: Wakanda Forever" assembles in theaters on November 11, 2022.