The Shazam Family Are Going Through 'Growing Pains' In Fury Of The Gods [Comic-Con]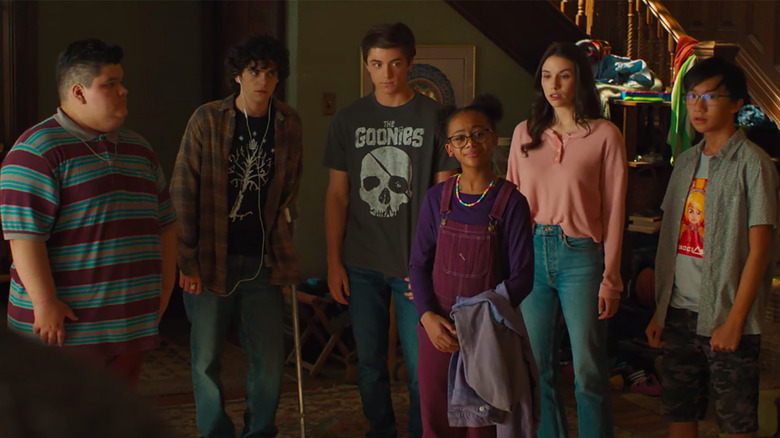 Warner Bros
Everyone in the world knows that growing pains are a part of life. It's not always the fun kind featuring Canadian national treasure Alan Thicke either. But like the classic ABC sitcom shows us, they are a little easier to manage with some help from your family. And in the upcoming DC Extended Universe movie "Shazam!: Fury of the Gods," young Billy Batson (Asher Angel) is lucky enough to have a family of superheroes to have his back. However, it sounds like that comes with its own set of problems as well.
During the Warner Bros panel at this year's San Diego Comic-Con, stars Asher Angel, Zachary Levi, Jack Dylan Grazer, Lucy Liu, Adam Brody, Faithe Herman, Meagan Good, Grace Fulton, Ian Chen, Ross Butler, Jovan Armand, D.J. Cotrona, Marta Milans, Rachel Zegler, and Helen Mirren (whew!) all took the stage at Hall H to debut the latest trailer for the upcoming sequel to the fan favorite 2019 comic book adventure "Shazam!" But before that exciting reveal, Levi talked a little bit about Billy and his siblings after the events of the first movie and the sort of growing pains they'll be experiencing.
All in the Shazamily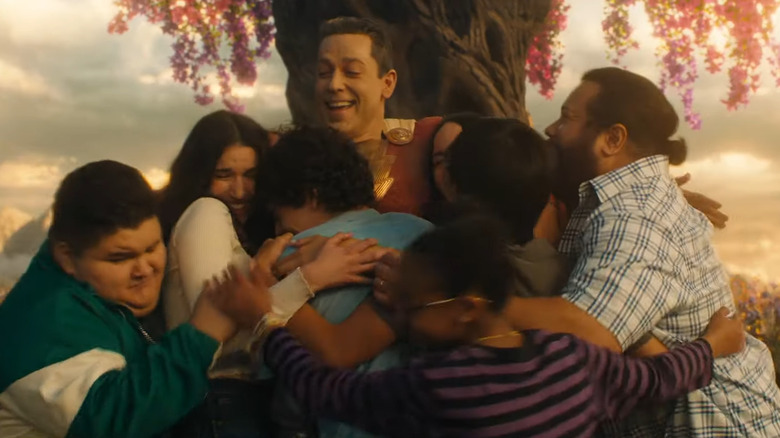 Warner Bros
All imbued with the powers of a mystical wizard, the Shazam Family (or the Shazamily, as they called them during the panel) are doing their best to be the best heroes they can be. Although, at the end of the day, they're all still growing kids that make mistakes while trying to figure out who they really are. And according to Levi, we'll be along for the ride as we see how those two sides of this super team reconcile with each other in this movie.
"We got this really cool look into all the kids getting their superpowers at the end of the last movie, which was so fun. Now, it's a couple years on and we've all been flying around, doing various missions, and trying to help the city of Philadelphia and the world at large. But again, we're all still kinda learning how to do that. Lots of growing pains, not just in our own powers, but also figuring out or own identity between the regular self and super self. Super family comes with super problems. Super drama! There's family tiffs and things and we're all just trying to figure it out. It adds an interesting bedrock of reality that you can connect to as a human being because we're superheroes, but we're human beings too."
It's always good when larger than life characters show their human side, so there's plenty for the audience to relate to when it comes to the Shazam Family. It'll just be a bit more complicated for them to find balance in their lives when Mirren and Liu's baddies get in their way. But that'll make it all the more fun when we finally see this highly anticipated sequel later this year. 
"Shazam! Fury of the Gods" premieres in theaters on December 21, 2022.