The Big Difference Between Directing Film And TV, According To Andrew Stanton [Comic-Con]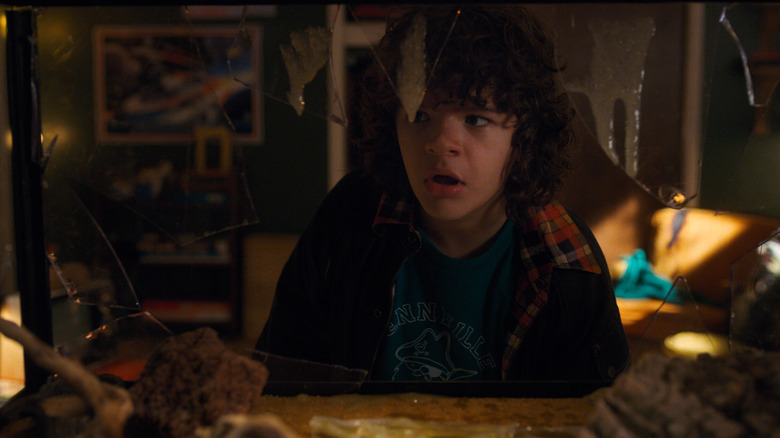 Netflix
Not too long ago, movie stars and big-name directors were careful to keep their distance from the small screen — but times have changed and the Prestige TV era is well upon us. Save for the occasional Tom Cruise, who hasn't tried their hand at helming a TV show? Thanks to streaming and our current Peak TV era, all kinds of stories are gaining traction with audiences and with so many options beyond network TV, there's a lot more creative freedom for filmmakers entering the space. Plus, while the box office remains uncertain, there's always the guarantee of audiences tuning in for the latest big show, whether it be on Netflix, HBO, or one of the other dozen streaming services we keep forgetting to unsubscribe from. So it's a small wonder that so many movie stars and directors are turning to TV for their latest projects.
Andrew Stanton is one of many who's been crossing that aisle for years. The Pixar veteran is known for being a member of the Pixar Animation Studios senior creative team, working for years as a character designer, story artist, and executive producer on films like "Toy Story," "A Bug's Life," and "Monsters Inc" before directing "Finding Nemo," "Wall-E," and eventually "Finding Dory." Stanton is no stranger to live-action either, having directed 2012's "John Carter." It may have marked one of the decade's biggest financial busts, but should be better remembered for its bold adventure. Stanton went on to make his television debut with two episodes of "Stranger Things," then continued exploring the realm of TV with "Better Call Saul," "Legion," "For All Mankind" and more.
Stanton was recently featured on Collider's Directors on Directing Panel at San Diego Comic-Con 2022, where /Film's own Jacob Hall was in attendance. Naturally, when the conversation shifted to the experience of directing TV as opposed to film, all eyes turned to Stanton.
What makes directing TV and movies different?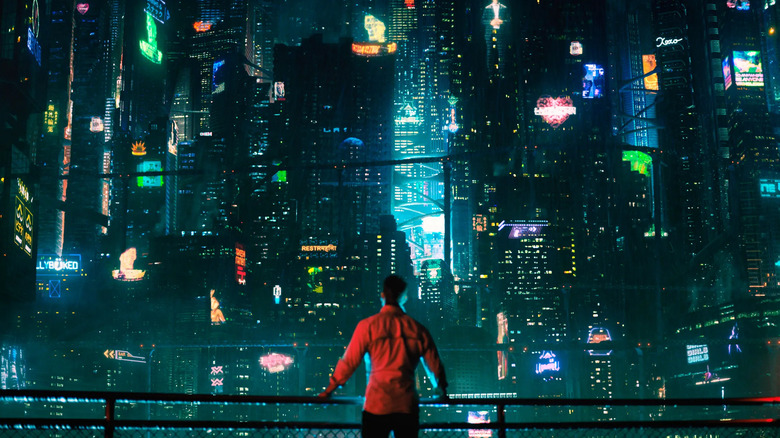 Netflix
So what marks the difference between directing for TV vs film? Andrew Stanton summed it up with a couple of analogies.
"The big difference is that when you're filming a movie, that's your restaurant. You own it. You're the chef. For TV, the showrunner, the creators – it's their restaurant. It's almost like a franchise, because there's so many episodes and you're just a guest chef cooking in their kitchen. Or a better analogy is that you're a session player coming on one album."
Also featured on the panel were Tim Miller ("Deadpool"), and Chad Stahelski ("John Wick"). Neither have the same extensive background in TV directing, though Miller is the creator and showrunner of the Netflix animated anthology series "Love, Death & Robots" and has directed his share of episodes as well. But when asked about his interest in directing more TV, Miller shared that before "Deadpool 2" got in the way, he almost made his television debut with a different Netflix series: "You know, I was gonna direct "Altered Carbon" and then Fox said, 'You're gonna direct Deadpool 2.'" It's a shame that his chance to helm the sci-fi extravaganza "Altered Carbon" fell through, especially since Miller ended up leaving "Deadpool 2" due to creative differences. But at least Miller's interest in TV remains strong.
The challenges of directing for TV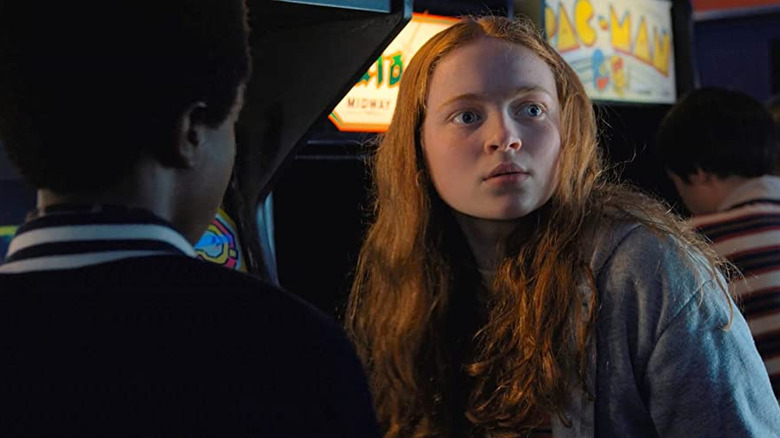 Netflix
The conversation quickly turned to the other challenges of directing TV episodes. Beyond the struggle of jumping into a well-established team and not being the lead creative force, there's also the time crunch. While a movie takes weeks and often months to shoot, a TV episode may only give the director days (or a couple of weeks). But for Stanton, that wasn't even the toughest part.
Stanton: Here's one thing, there's no playback.

Miller: You mean you don't look at it?

Stanton: There's no playback. It's what you see. And I gotta tell you, after a while, you get used to it.
Stanton explained that for most TV episodes, his only opportunity to see the footage is while filming in real-time. While it took some time to adjust, he adapted so well that when another TV series offered the option of playback, he found himself not using it: "You go to this extra sensory level because you just have to." 
Stanton added that it also helped him move quicker. "You do like two takes and you move on." In response, Miller quickly joked about the infamous "Game of Thrones" debacle: "Is that why there are so many Starbucks cups?" 
Thankfully, it's not always about the challenges. As Stanton said, "There's something to being a gun for hire. You don't carry that same psychological pressure." Filmmaking is always a collaborative process, but that's especially true when it comes to TV.