National Treasure: Edge Of History: Everything We Know So Far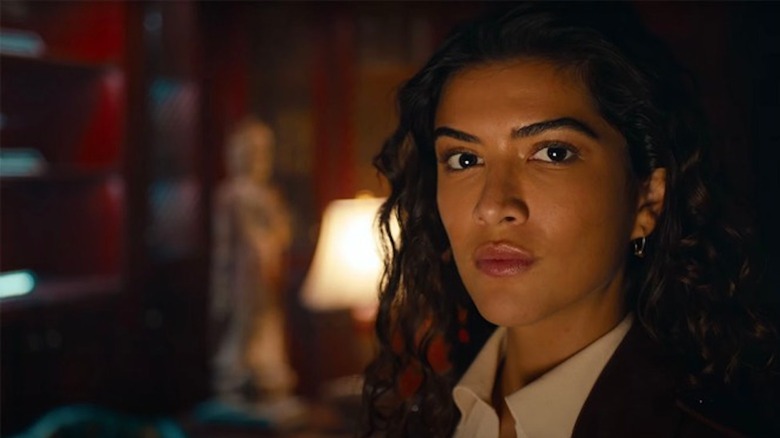 Disney+
It's been fifteen years since Benjamin Franklin Gates went on his last history-driven adventure, so fans of the "National Treasure" franchise have ample reason to be excited about the return of the series — even if Gates isn't returning ... so far as we know.
Created by Cormac and Marianne Wibberly, the "National Treasure" movies were never critical hits, but their good-natured, epic sweep and puzzle-solving narratives made for surprisingly durable entertainment. Let's be real: if you're curled up on your couch and a "National Treasure" movie kicks up on TNT after whatever NBA game you've been watching, you're not changing that channel. You're watching all the way to the very end, and you won't regret a single second. Disney+ is hoping that loyalty will carry over to "National Treasure: Edge of History," its new series continuation of the franchise. The first slivers of footage just debuted at the 2022 San Diego Comic-Con, giving us our first tangible sense of what to expect.
Who's in it?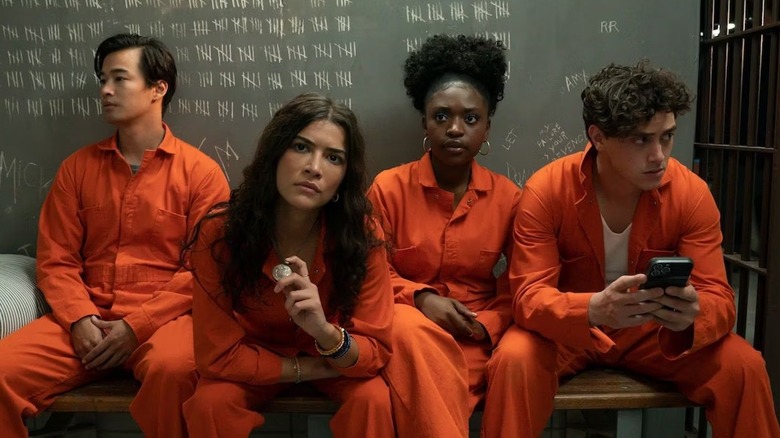 Disney+
Fan hopes for a stealth Nicolas Cage return have been stymied thus far, but the new teaser and behind-the-scenes featurette hardly lack for swagger. Star Lisette Olivera ("We Need to Do Something") strides into the eighteen-second teaser as Jess, who, per the press release, is "a brilliant and resourceful DREAMer who embarks on the adventure of a lifetime to uncover the truth about her family's mysterious past and save a lost Pan-American treasure."
Olivera will be joined by a motley crew of treasure-seeking buddies including Zuri Reed ("Flatbush Misdemeanors"), Antonio Cipriano (Broadway's "Jagged Little Pill"), Jordan Rodrigues ("Lady Bird"), and Jake Austin Walker ("Rectify"). These plucky Zoomers all have complicated ties with one another, and their acne-scrubbed affections will surely connect with today's distraction-starved viewers.
What's in it for longtime fans?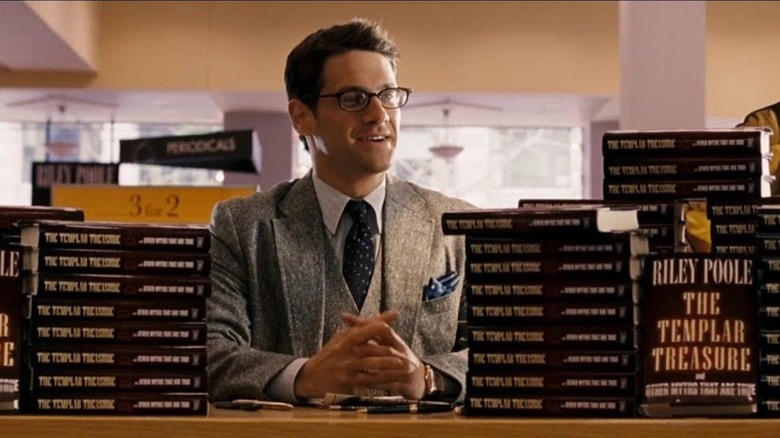 Disney+
Two of the most exquisite words to ever slip from human lips: Justin Bartha. Oh yes, Bartha's back. Big time. So much Bartha. Can there be too much Bartha? We're about to find out. Bartha was five years out from playing the lost groom-to-be in "The Hangover" when he strutted into cinematic immortality as Jordan Poole, Gates' nerdy, wisecracking sidekick. Now he's almost the elder statesman of the series. Diane Kruger may not be returning as Abigail Chase, but Harvey Keitel is 100 percent onboard as FBI agent Peter Sadusky. Most intriguingly, Catherine Zeta-Jones is joining the franchise as Billie, a "badass billionaire, black-market antiquities expert," who both challenges and, presumably, mentors Jess.
If you're a true cinephile, the most encouraging facet of "National Treasure: Edge of History" is that it's directed by the great Mira Nair, the brilliant Indian filmmaker who gifted us with films like "Salaam Bombay," "Mississippi Masala" and "Monsoon Wedding." She directed the hugely uplifting "Queen of Katwe" for Disney in 2016, and could bring a vitally different cultural perspective to this series built around the unearthing of American relics. 
There's no release date yet for "National Treasure: Edge of History," but consider us intrigued.