How Michael Giacchino Incorporated The Amazing Spider-Man Theme Into No Way Home [Comic-Con]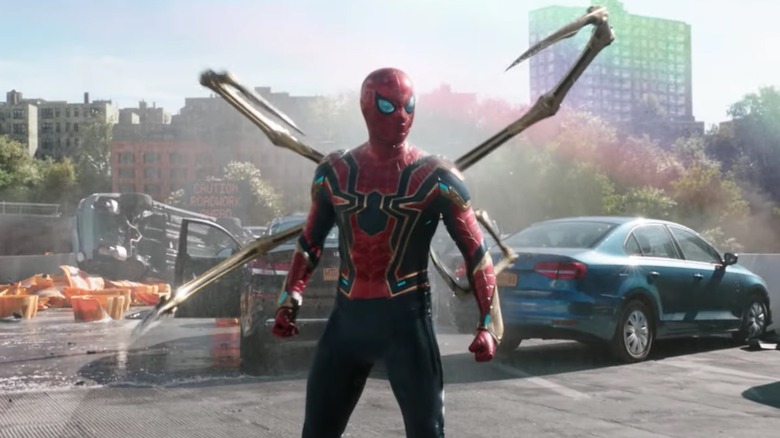 Marvel Studios
San Diego Comic-Con is in full swing right now, and /Film's own Jeremy Mathai is on the ground, bringing us news and goodies from the event. He attended a musicians panel called "Musical Anatomy of a Superhero: Film and TV Composer Panel with Amie Doherty from "She-Hulk: Attorney at Law," Christophe Beck from the "Ant-Man" films," Christopher Lennertz from "The Boys," Nami Melamed from "Star Trek: Strange New Worlds," Natalie Holt from "Loki," and Michael Giacchino from "Spider-Man: No Way Home," "The Batman," "Thor: Love and Thunder" and so many more.
Giacchino was asked about how he decided to incorporate the themes from other "Spider-Man" films (specifically James Horner's work in "The Amazing Spider-Man" and Danny Elfman's in "Spider-Man" 3") into the music of "Spider-Man: No Way Home." As you know if you've seen the film or been on the Internet for even a moment this year, the Tom Holland, Andrew Garfield, and Tobey Maguire versions of the web-slinger met up as the multiverse broke open. 
With great music comes great responsible incorporation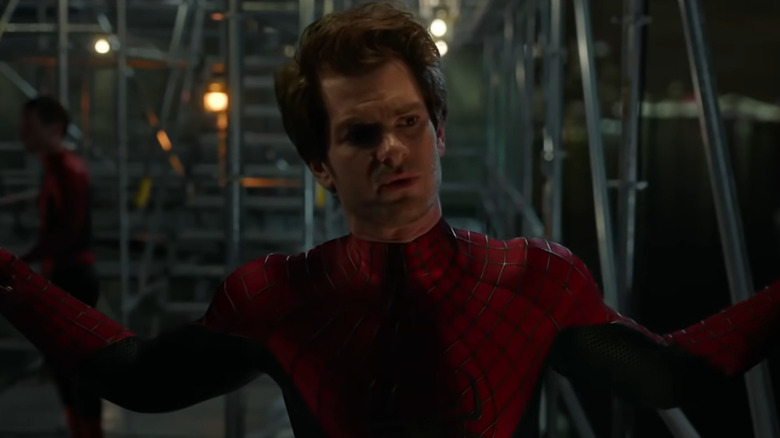 Marvel Studios
Giacchino said in response:
"It wouldn't have been right to use those themes anywhere else in that movie, but with those characters, it felt right, especially with them coming together ... And you also don't hear it too many times, either. If you do it too many times, it's like telling the same joke over and over again. It just loses its power. So it's about finding the right moment, particularly with those themes. I'm sure we all at some point or another had to use some melody from something, and, you know, you just have to use your judgement. But again, what I don't like is when it's just used over and over again, because then it loses its power."
If you've seen "Spider-Man: No Way Home," you know that the motifs and melodies are used very sparingly, but effectively. They're not in your face, or blasted at you, but they have the same impact they had in those films. The music, in combination with the actors revisiting their roles was exactly the right amount of nostalgia. It's just another reason I love that story so much, though I hear there's some guy in the film named Peter Parker, but I cannot for the life of me remember who he is. Can you?
Make sure you stay tuned to /Film for the latest updates from San Diego Comic-Con!