Here's When You Can Watch Lightyear At Home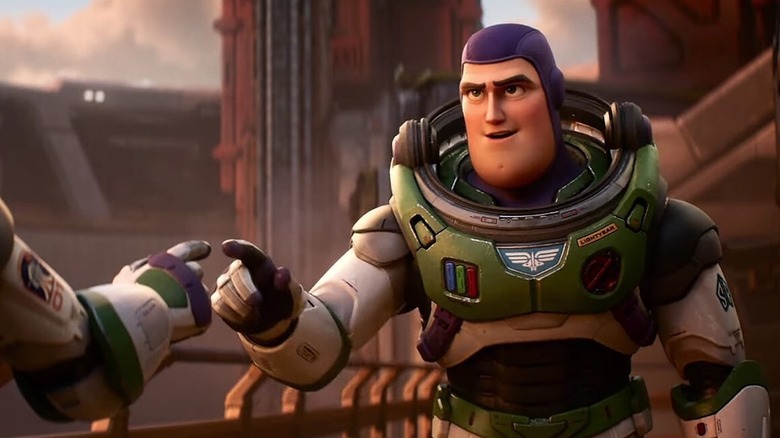 Pixar
Are you one of the handful of people that actually went to see "Lightyear" and want to watch it again at home? Or are you one of the millions and millions of people who didn't go to theaters and led to the film bombing hard at the box office? Either way, good news! You will soon be able to experience the film starring Buzz Lightyear the movie character played by a real man that inspired Buzz Lightyear the animated character from a cheap TV cartoon spin-off that inspired Buzz Lightyear the action figure that a young Andy was obsessed with back in 1995 — even if for some reason he was fine with not having a Nox toy.
In case you were not aware of the very convoluted backstory to "Lightyear," the film is not, as Chris Evans once led us to believe, a biopic of the human man that inspired the Buzz Lightyear toy. Instead, the film is the fictional live-action sci-fi blockbuster that the protagonist of the original "Toy Story" was obsessed with as a kid. It follows the titular Buzz Lightyear, a Space Ranger who accidentally gets his team stranded on an alien planet, and his fight against an army of robots controlled by the evil Zurg who wants to steal the fuel source that can get Buzz and his team home. The film stars Chris Evans, Keke Palmer, Taika Waititi, James Brolin and Uzo Aduba.
To infinity...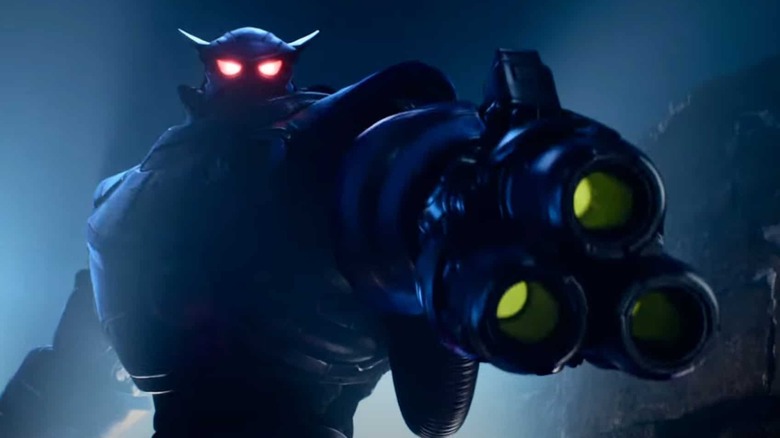 Pixar
Whether you've been waiting to watch "Lightyear" for the first time from the comfort of home or want to experience the brilliance that is Sox the robot, we have great news for you. "Lightyear" will be available for streaming exclusively on Disney+ starting on August 3, 2022.
Though the film was criticized for its lack of originality, "Lightyear" still offers plenty of sci-fi action and fun characters to make for an entertaining 100-minute experience. Plus, who knows, maybe if enough people watch it, we'll get a Woody origin story that's a gritty western, or a Rex origin story that is just "Dinosaur."
Here's a refresher on the film's official synopsis:
"A sci-fi action adventure and the definitive origin story of Buzz Lightyear, the hero who inspired the toy, "Lightyear" follows the legendary Space Ranger after he's marooned on a hostile planet 4.2 million light-years from Earth alongside his commander and their crew. As Buzz tries to find a way back home through space and time, he's joined by a group of ambitious recruits and his charming robot companion cat, Sox. Complicating matters and threatening the mission is the arrival of Zurg, an imposing presence with an army of ruthless robots and a mysterious agenda."