The Daily Stream: Be Cool, Scooby-Doo Is A Long-Running Franchise At Its Funniest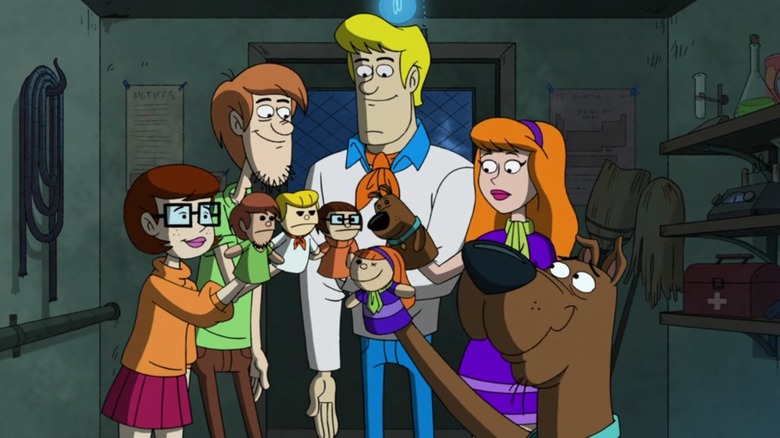 Warner Bros. Television
The Series: "Be Cool, Scooby-Doo"
Where You Can Stream It: HBO Max, Boomerang
The Pitch: As the twelfth "Scooby-Doo" show to hit the airwaves since the franchise first began in 1969, the two-season hidden gem "Be Cool, Scooby-Doo" is easy to overlook. But if you've ever enjoyed the mystery-solving hijinks of Fred, Daphne, Velma, Shaggy, and Scooby-Doo, you shouldn't skip this iteration. This series is mostly remembered for switching up the Mystery Inc. animation style, but it should be remembered as the funniest and most delightfully kooky "Scooby-Doo" iteration to date — the kind of show that appeals to parents or college-age stoners just as much as kids.
Technically, "Be Cool, Scooby-Doo" follows the same beats as a typical "Scooby-Doo" procedural, but it forges new, hilarious paths for its characters, turning Daphne into an eccentric jack-of-all-trades, putting Fred on trial for his alleged mystery solving misdeeds, and giving Scoob himself all the best lines. The show's writer's room had some crossover with other super sharp and quirky animated shows like "Phineas and Ferb" and "Teen Titans! Go" and it shows.
To top it all off, "Be Cool, Scooby-Doo" should go down in history for perfecting the ultimate all-star lineup of modern Mystery Inc. voice actors, with Kate Micucci making her Velma debut alongside Matthew Lillard's Shaggy, Grey DeLisle's Daphne, and original series actor Frank Welker as Fred and Scooby.
Why It's Essential Viewing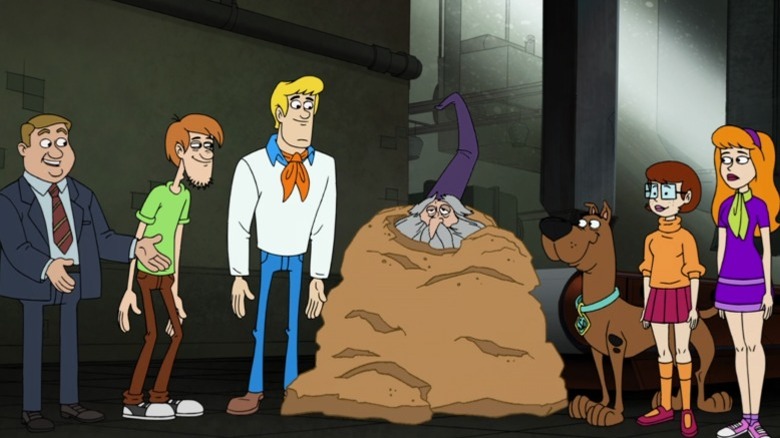 Warner Bros. Television
"Be Cool, Scooby-Doo" is, first and foremost, ridiculously funny. The series began in 2015, yet several of its one-off bits can still reduce my friend and me to tears of laughter if we mention them seven years later. The show isn't afraid to take a joyfully absurd approach to its stories and characters: in the very first episode, Daphne has to dramatically sacrifice a beloved hand puppet version of herself in order to save Fred, who's fallen off a roof thanks to his debilitating fear of widths. The series sometimes builds up offbeat and irreverent character mythologies for the sake of just one or two punchlines, but those punchlines are always absolutely worth it.
Lest it sound like the series gets too far off book, let me be clear: "Be Cool, Scooby-Doo" also loves the franchise it's a part of, and is a great viewing experience even for Joe Ruby and Ken Spears purists. The franchise's classic tropes are all there, from capitalistic villains to musical chase sequences to cross-series in-jokes. One of the show's best bits involves the extreme lengths to which Shaggy and Scooby sometimes go to dupe and distract pea-brained monsters: it's the type of thrilling ongoing comedic escalation that seems more like something out of a meta-comedy like "Community" than a kids' show. Yet it stays true to the core of "Scooby-Doo" and the many costume-clad versions of Shaggy and Scooby that have fooled the bad guys in decades past.
I'm of the mindset that nearly all Scooby-Doo is good Scooby-Doo, but once you've seen "Be Cool, Scooby-Doo," it's hard to expect anything less than Mystery Inc. at its most uproarious and creative.