More Fear Street Movies Are On The Way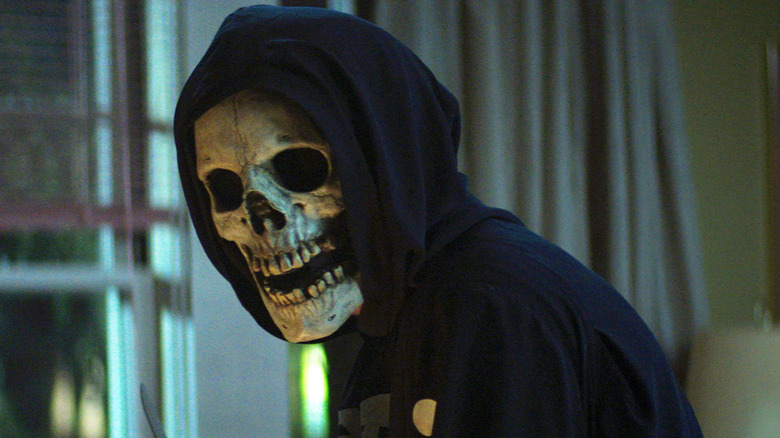 Netflix
Director Leigh Janiak's "Fear Street" film trilogy proved to be a blast of bloody thrills, teen horniness, and surprisingly sharp social commentary when it bowed on Netflix in the summer of 2021. For three weeks, viewers were treated to one glorious horror pastiche after another, and the demand for more "Fear Street" has been growing ever since. Luckily, it seems those cries may not go in vain.
The "Fear Street" movies are based on the novel series of the same name by the Stephen King of kids books, R.L. Stine. Speaking to Yahoo! in honor of his "Goosebumps" novels turning 30 this year, the author teased he'd heard "rumors about more 'Fear Street' movies for Netflix, because the first ones did so well last summer." Stine also voiced his pleasure with how gory and graphic those films were (two words: bread slicer), saying:
"Those films kind of shocked me, because they were all R-rated, and I've never done anything R-rated! All those teenagers were getting slashed. I was like, 'Suddenly, I have a slasher movie!'"
According to Bloody Disgusting, Stine isn't just playing with our hearts. The site reports Netflix is "very deep into development" on more "Fear Street" projects at the moment.
Fear Street: Fear Harder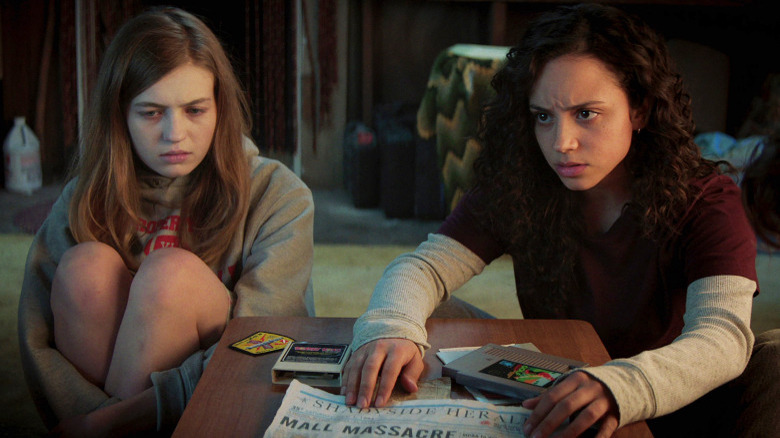 Netflix
To quickly recap, the "Fear Street" movies follow a group of teens as they set out to undo the curse on their hometown of Shadyside, the murder capital of the U.S. (Riverdale would like to have a word, but I digress.) Each film in Leigh Janiak's trilogy lovingly pays homage to different eras of horror, with "Part One: 1994" taking inspiration from '90s hits like "Scream" and "Part Two: 1978" tipping its hat directly to "Friday the 13th" and other '70s and '80s slashers. "Part Three: 1666" is perhaps the most inventive of the three movies, drawing from not only "The Crucible" and folk horror films like "The Witch" but also Terrence Malick's "The New World."
It only stands to reason Janiak would be creatively involved with any and all future "Fear Street" projects, should they come to pass. As the director on the "Fear Street" trilogy, she proved adept at respecting the horror genre's history while subverting its more regressive tropes, giving us a touching queer teen love story and moving character relationships in-between the films' playful needle drops and over-the-top kills.
On top of that, Janiak is married to "Stranger Things" co-creator Ross Duffer, who only just announced a deal to develop even more projects for Netflix with his brother Matt Duffer through their Upside Down Pictures label. Could that include more "Fear Street" films? Keep it tuned to /Film for more updates on that front!