Star Wars Bits: The Princess And The Scoundrel, Darth Vader, Boba Fett, Retro Collection, Hot Toys, Star Tours, And More!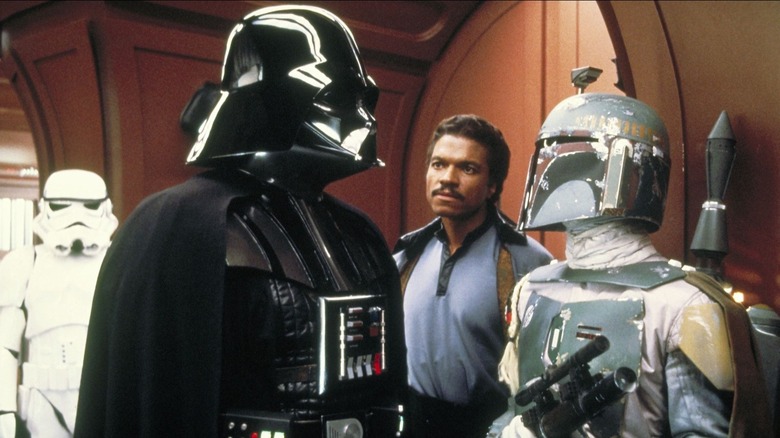 We may receive a commission on purchases made from links.
In this edition of Star Wars Bits:
"The Princess and the Scoundrel" Excerpt
Marvel's Upcoming "Star Wars" Comics
Hasbro's Star Wars Retro Collection
Hot Toys Darth Vader 1/6th Scale Action Figure
And More! 
The Princess and the Scoundrel excerpt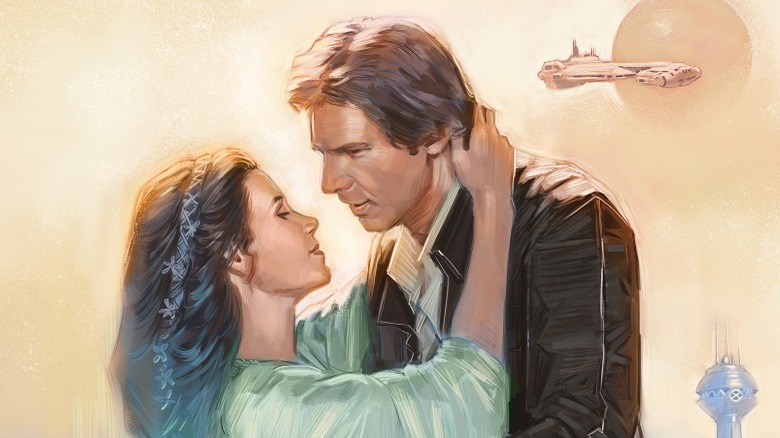 Del Rey
In an excerpt released from "Star Wars: The Princess and the Scoundrel," the upcoming novel by Beth Revis ("Star Wars: Rebel Rising"), Luke Skywalker and Princess Leia Organa discuss their family's connection to the Force. Here's a snippet:
"How are you?" Luke's voice was sincere, but Leia wasn't sure how to answer him. This was supposed to be a triumph, but all she really felt was confused. Not just about what Luke had told her about her lineage — their connection was something she'd felt for some time, and it had been easy to accept Luke as her brother. She would not think about what that meant of her biological father. No — it wasn't just that.

"It's the Force, isn't it?" Luke asked.

Leia nodded. She had told Luke that she didn't — couldn't — understand the power he had, but he seemed eerily calm and confident that she could actually wield the Force as he did. Leia might not have any real experience with the Force, but there was no denying the power Luke had... the power she felt, too, like a fluttering of flitterfly wings just on the edge of her consciousness. Waiting for her to seize it.

"He told me to tell you –" Luke started, but Leia's head whipped up, eyes fierce as she glared at him.

"Don't," she warned."

They were his last words. He wanted me to tell you –"

"I don't care."

"He was good," Luke insisted. "There was still good in him, after all..."
To read the rest of the excerpt, head on over to StarWars.com. "Star Wars: The Princess and the Scoundrel" arrives August 16, 2022, and is available for pre-order now.
Marvel's upcoming Star Wars comics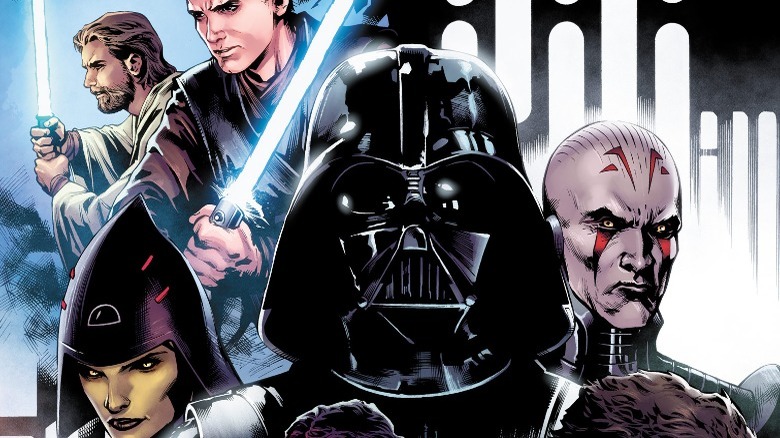 Marvel
In Star Wars #25, written by Charles Soule and illustrated by Ramon Rosanas, Giuseppe Camuncoli, Will Sliney, and Phil Noto, we get not one but four stories: an Obi-Wan and Anakin adventure set before the Clone Wars, a Darth Vader Story set shortly after "Star Wars: Revenge of the Sith," a Kylo Ren story set after "Star Wars: The Last Jedi," and a Poe Dameron tale that takes place after "Star Wars: The Rise of Skywalker." Check out StarWars.com for a preview of the upcoming comic, which is Charle Soule's 100th "Star Wars" comic book. The special issue arrives July 20 and is available for pre-order now on ComiXology.
In other comics news, "Darth Vader" #25, written by Greg Pak and illustrated by Raffaele Ienco, with a cover by Paul Renaud, and "Star Wars: Han Solo & Chewbacca" #4, written by Marc Guggenheim and illustrated by David Messina, with a cover by Phil Noto, also arrive on July 20 and are available for pre-order. Visit StarWars.com for more info, including a special sneak preview of the upcoming issues.
Star Wars: Shadow of the Sith Easter eggs
The Good of Boba Fett
Ben From Canada has a great video essay called "The Good of Boba Fett," which discusses the iconic character's arc in "The Book of Boba Fett." 
Boba Fett: No Disintegrations
Speaking of the galaxy's most notorious bounty hunter, check out "Boba Fett: No Disintegrations," a fan film by Creative Force Films that features Fett and his ol' pals Bossk and Dengar. Watch it above. 
Star Wars: Retro Collection
Let's keep this party going with Bossk's Bounty, who has a new video discussing Hasbro's latest Retro Collection reveal: a Boba Fett and Bossk two-pack! 
LEGO BD-1 review
In other "Star Wars" toy news, Tiago Catarino has a review of LEGO's BD-1 (#75335), a brick model of the beloved droid from "Star Wars Jedi: Fallen Order."
Hot Toys Darth Vader (Rogue One: A Star Wars Story)
Homemade Star Tours
From the very specific YouTube username Disneyland At Home for Indy's Birthday comes an impressive video in which they built a homemade Disneyland Star Tours attraction for, you guessed it, Indy's birthday. 
MTV's Star Wars Movie Special
Ready for a blast from the past? FM-RA has uploaded 1997's "Star Wars: An MTV Movie Special" to YouTube, a preview of the "The Star Wars Trilogy Special Edition," with appearances by folks like Dave Navarro, Babyface, Method Man, and Carmen Electra, in addition to George Lucas and the cast of the Original Trilogy. 
This Week! in Star Wars
Finally, on This Week! in Star Wars, host Kristin Baver gives us the lowdown on all the latest news from that galaxy far, far away.
"This week in Star Wars, we celebrate Lucasfilm's bounty of Emmy nominations for 'The Book of Boba Fett' and 'Star Wars: Visions,' get a behind-the-scenes look at Industrial Light & Magic, and the Disney Wish hits the high seas with new Star Wars-themed experiences. Plus, we get our gloved hands on some more screen-used dark side props from the 'Obi-Wan Kenobi' Disney+ limited series. Will Kristin's head fit in a youngling helmet?!"