Blumhouse Crosses $5 Billion At The Global Box Office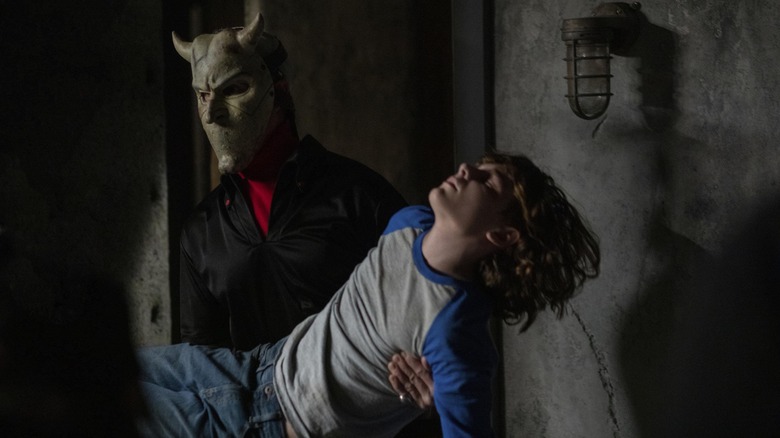 Universal Pictures
Blumhouse Productions, the studio known for horror films such as "The Purge," "Sinister," and "Get Out" (among many, many others) has just crossed a gigantic milestone. The studio, founded by executive and producer Jason Blum, has officially passed the $5 billion mark at the global box office, marking a truly incredible run in the movie business — a run that has birthed multiple franchises, Oscar-winning hits, and helped the careers of many major filmmakers working in the business today. This is a big deal.
According to The Numbers, Blumhouse's films have made a combined $5,000,126,363, with the recent success of "The Black Phone" pushing the total over the top. That film, directed by Scott Derrickson and written by C. Robert Cargill, is the perfect example of what Blumhouse does best: make movies with minimal risk and maximum profit potential. The film cost $18 million to produce and has already amassed $102 million worldwide — and it still has yet to open in a few major territories. Those are returns most studios would dream of. In the pandemic era? It's time to pop the champagne.
That is but one of the many, many success stories that Blumhouse has been attached to over the years. Universal Pictures has released a great many of the company's films, but Blum is also the man who helped get the "Paranormal Activity" franchise going, with that series greatly benefitting Paramount Pictures' bottom line over the last decade-plus, to the tune of $890 million globally to date. Again, that's just one brick in the mighty wall that is Blumhouse.
One of the best runs in Hollywood history?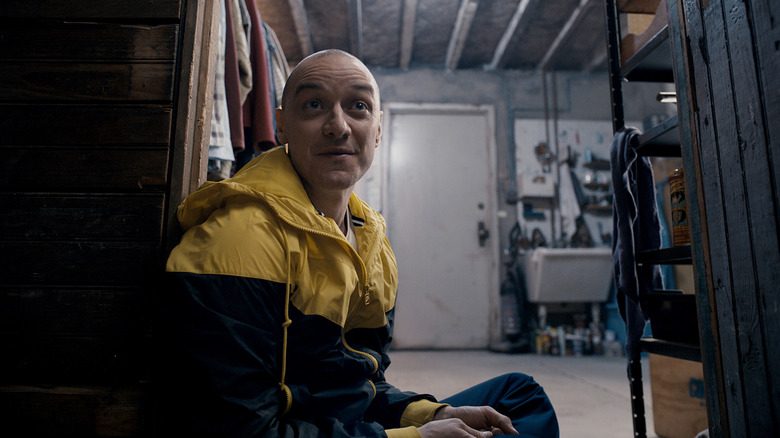 Universal Pictures
Blumhouse's business model is a unique one within the Hollywood landscape. Generally speaking, the studio seeks to make low-budget genre films for $10 million or less (often much less), with the ones that call for it getting a wide theatrical release. That allows for minimal risk but, in the case of something like "Split," which made $278 million worldwide against a tiny $9 million budget, the returns can be insane. Not to mention that it helped to re-launch the career of M. Night Shyamalan, along with "The Visit," a $98 million hit from a $5 million budget.
At the same time, Blumhouse has found ways to creatively diversify its business. It produced two seasons worth of "Into the Dark" for Hulu, which essentially gave us 24 small-budget features that gave emerging directors a platform to showcase their talents. Similarly, the studio partnered with Amazon in 2020 for a similar series of films titled "Welcome to the Blumhouse." No box office but plenty to showcase for it. Then there are films that get sold to Netflix, such as the criminally underrated "Hush" from horror master Mike Flanagan, or "Creep" from the Duplass brothers. Small budgets give a studio more options.
Not only that, but Blumhouse is notoriously filmmaker friendly, which allowed Jordan Peele a safe space to craft his Oscar-winning thriller "Get Out." All of this makes for an often-winning formula that, to date, has earned $5 billion in ticket sales against combined budgets of $454.2 million. That's an utterly amazing average return on investment. One expects that the milestones won't end here, but this is an impressive one to pause and admire.