The Changeling: Everything We Know So Far About The LaKeith Stanfield Horror Series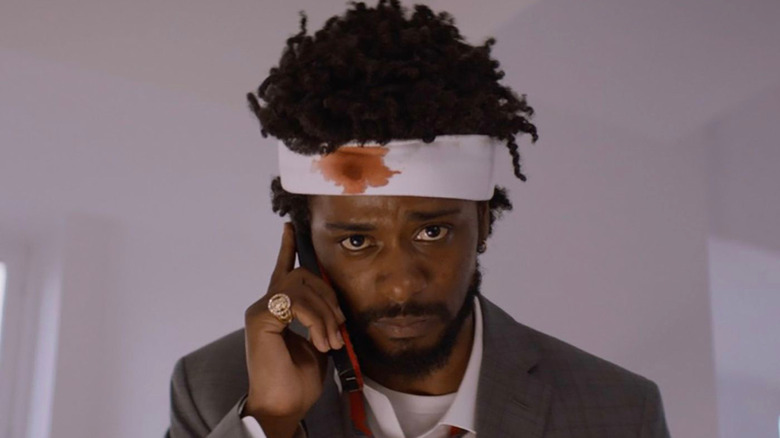 Focus Features
The Golden Age of Television (all caps, of course) has proven that the long-form, episodic nature of TV series can mold and twist genres into new storytelling grounds. "The Changeling," based on the 2017 dark fantasy novel written by award-winning author Victor LaValle, seems to be perfect for the small screen. Part-family drama, part-magical horror story, the upcoming Apple TV+ series will star the prolific and acclaimed LaKeith Stanfield, who also serves as one of the executive producers.
The independent production company Annapurna Pictures had already bought the adaptation rights to the novel the same year of its release and had made plans with FX to develop a series. However, budget cuts from Fox's new parent company Disney crushed the television show's originally planned home. Luckily, Apple TV+ rescued "The Changeling" and filming already started in Hoboken, New Jersey earlier this year. The series is notably another sci-fi horror-fantasy series with black lead characters, following recent explorations into diverse genre storytelling like "Lovecraft Country."
What's The Changeling about?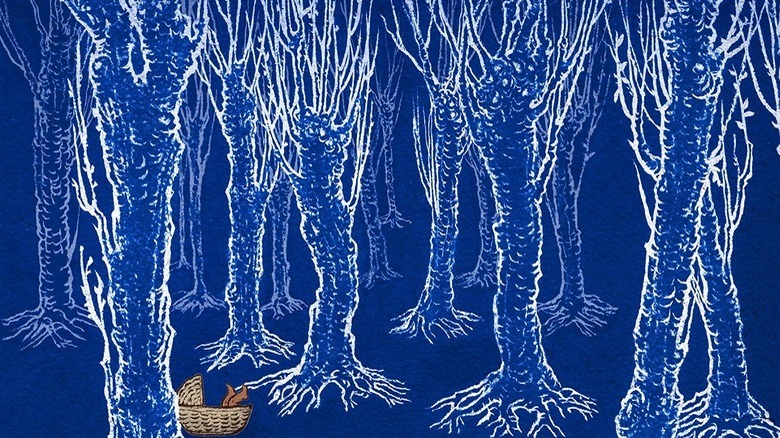 "The Changeling" novel centers around Apollo Kagwa, Stanfield's role in the series, who has recently become a father in New York City. Although Apollo is dedicated to raising his son, his wife Emma seems uninterested, seemingly suffering from post-partum depression. However, there are more sinister forces at work here, and when Emma disappears, Apollo must travel through a dangerously fantastical realm to find her.
Based on the premise and the name, the series will presumably incorporate elements of the changeling myth from European folklore, which tells of a fairy (or spirit or devil or troll or any other sort of creature based on the location of origin) that kidnaps human infants and replaces them with one of their own. In some versions of the legend, the supernatural kidnapper will also take the mother to nurse the stolen child in the fairy world. The series, however, is sure to incorporate social issues just as the novel does, namely the role that gender and race play in fatherhood.
Who's working on The Changeling?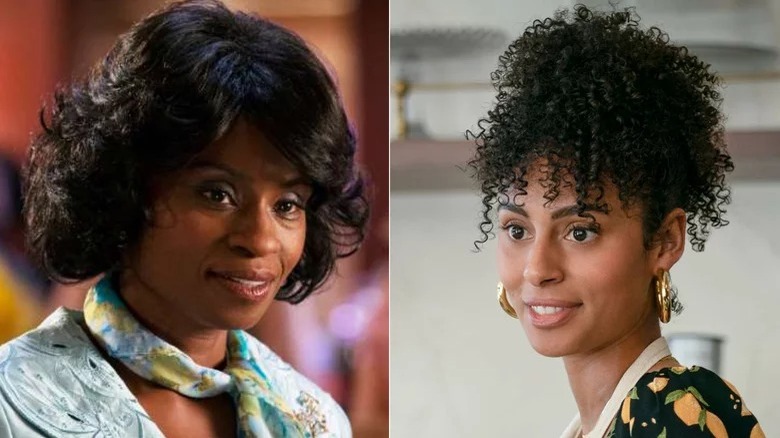 HBO/Amazon
Besides Stanfield, the series will also star Clark Backo ("Letterkenny," "I Want You Back") as Emma, Adina Porter ("True Blood," "American Horror Story") as Lillian, Apollo's mother, and Samuel T. Herring (singer and lyricist for the synth-pop band Future Islands) in an undisclosed role.
More recently announced additions to the cast are Malcolm Barrett ("Timeless," "Preacher") as Apollo's bibliophile veteran best friend Patrice Green, Amirah Vann ("Underground," "How to Get Away with Murder") as Emma's sister Kim Valentine, Jared Abrahamson ("Hello Destroyer," Travelers") as Brian West, Apollo's parole officer father, and, in a confusing and so far unexplained bit of casting news, Alexis Louder ("Watchmen," "Copshop") as Apollo's mother Lillian Kagwa. How that last role coincides with Porter's role as another character named Lillian is unclear, but the novel opens with a flashback of Apollo's parents that suggests the actresses might possibly be playing the same character at different points of her life.
Kelly Marcel, who wrote "Fifty Shades of Grey" and co-wrote both "Venom" films as well as the story for "Cruella," is the showrunner and head writer. Melina Matsoukas, who helmed "Queen & Slim" and has received critical acclaim for her work on "Insecure," will be directing.