The 23 Biggest Surprises And Snubs Of The 2022 Emmy Nominations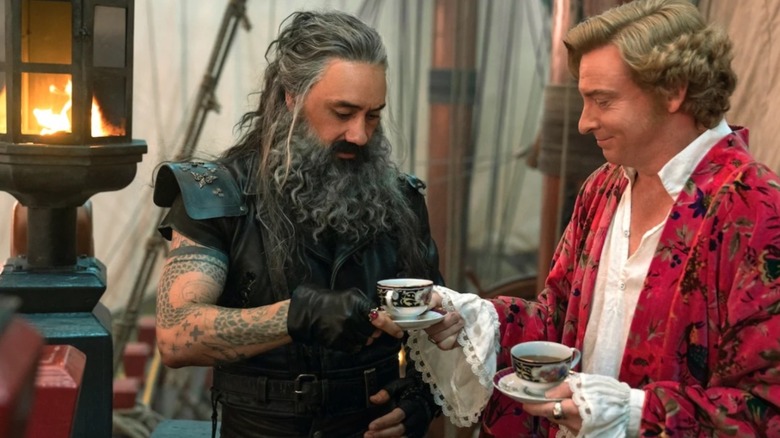 HBO Max
The 74th annual Emmy Award nominations were announced this morning, and as usual, the list included some disheartening snubs, some wonderful surprises, some obvious but well-deserved picks (hi "Succession"), and a few choices that simply make a person ask "Why?!" With a year that brought countless great comedies, a wide array of limited series, and a few dramas that towered above the rest, Emmy voters had more TV than ever to choose from. So how did they do? 
Ahead of the award ceremony on September 12, here's our guide to the best, worst, and weirdest choices on this year's ballot.
Snub: Reservation Dogs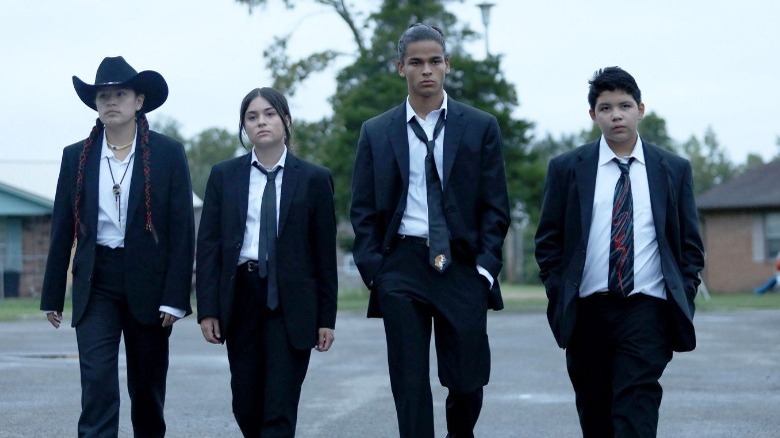 FX
Sterlin Harjo and Taika Waititi's groundbreaking, surreal, and hilarious series was one of the most glaring shutouts among this year's nominees. The show follows four Native American teens living in Oklahoma as they navigate reservation life and attempt to save enough money to move to California. It's a phenomenal, super-unique series that's already won a Peabody and a Film Independent Spirit Award. The entire core cast, including Devery Jacobs, D'Pharaoh Woon-A-Tai, Paulina Alexis, and Lane Factor, deliver standout performances, while the show's distinctive style and writing certainly deserve praise.
Surprise: Severance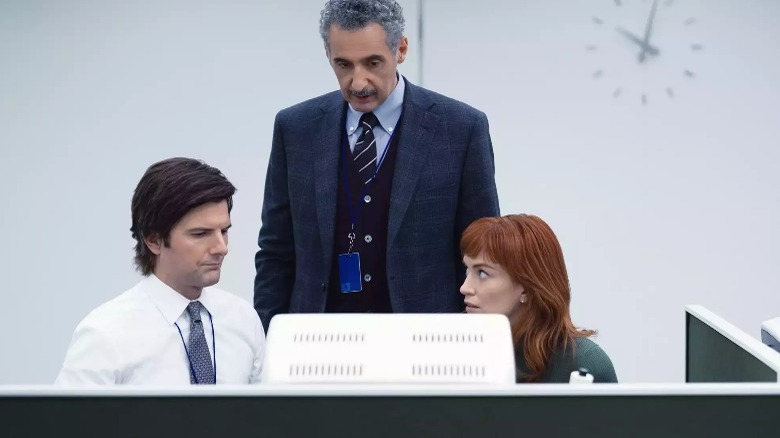 Apple TV+
The elaborate and enigmatic Apple TV+ series "Severance" may be the best show on TV right now, but with its trippy sci-fi elements and slow-burn mysteries, I expected it to fall outside the Emmys' taste range. Thankfully, I was wrong. 
"Severance" earned a mind-blowing 14 Emmy nominations today, including for Adam Scott, John Turturro, Christopher Walken, and Patricia Arquette. The deeply freaky series follows a group of employees at a shady, massive company who undergo a procedure to sever their workplace memories from their off-hours memories, effectively creating two versions of themselves. I know award show sweeps are boring, but if anything deserves a sweep, it's "Severance."
Snub: Atlanta for Best Comedy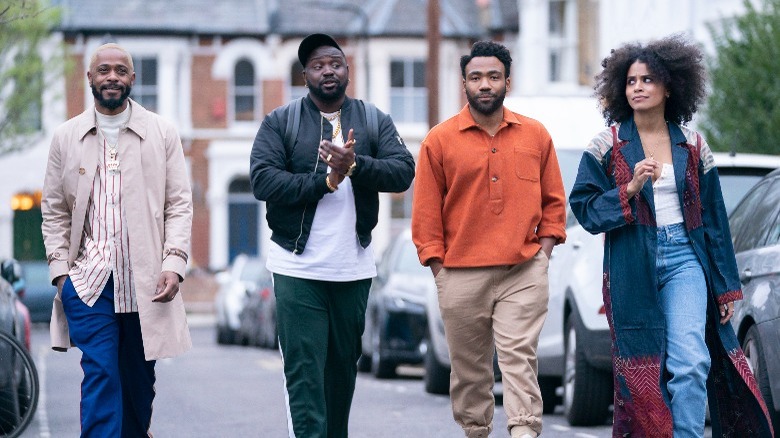 FX
After four years off the air, "Atlanta" may have returned too late and too weird to catch Emmy voters' attention. The show's third season saw Earn (Donald Glover), Paper Boi (Brian Tyree Henry), Van (Zazie Beetz), and Darius (LaKeith Stanfield) take a long, strange tour through Europe, but it also included more one-off episodes than ever, telling standalone stories about Trinidadian nannies, race-based scholarships, and more. The show may have finally stretched beyond the limits of what Emmy voters will consider a comedy, or it may have just not been quite as good this year. 
Despite being shut out in series and supporting cast categories, Glover did earn an acting nom while the show also got nods for cinematography and directing.
Surprise: Inventing Anna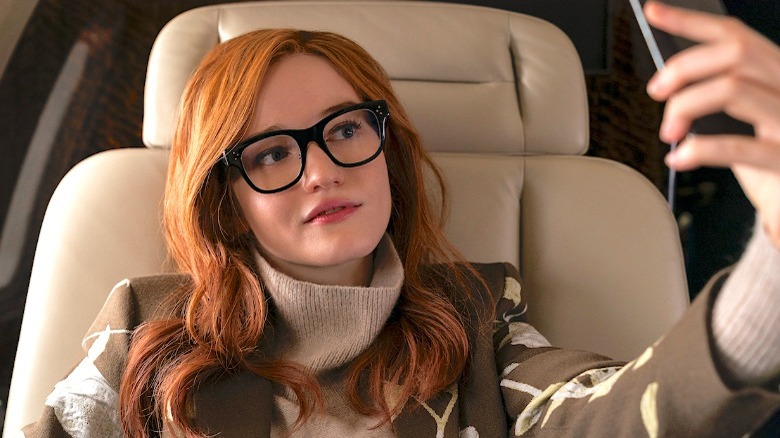 Netflix
The all-around Emmys love for "Inventing Anna," a mediocre and morally ugly Netflix show about a real-life scammer who pretended to be an heiress, is baffling. While Julia Garner is talented enough to make a performance as the annoying, mysteriously-accented Anna Delvey work, pretty much nothing else about the show does. Somehow, though, it still earned three nominations, including for Best Limited Series and Best Actress in a Limited Series or Movie. In a year with fewer deserving limited series options, this would be moderately vexing, but in a year that brought us powerful, vital shows like "Maid," "Midnight Mass," "Station Eleven," and more, it's downright depressing.
Snub: Natasha Lyonne, Russian Doll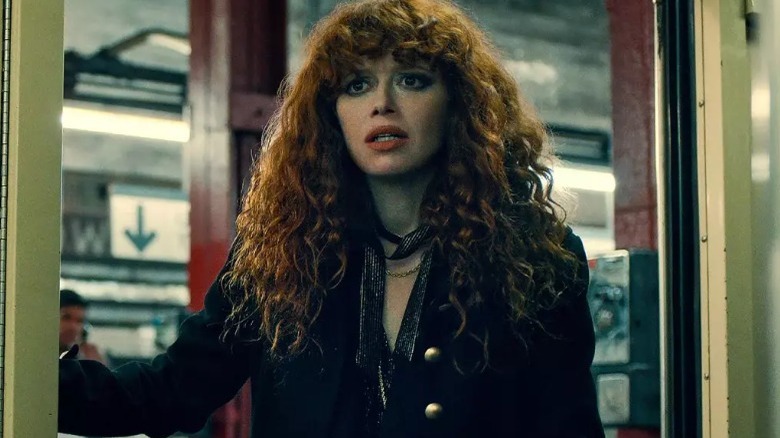 Netflix
"Russian Doll" was a critical darling in its first season, and Natasha Lyonne's performance is the crown jewel in the trippy series. As brassy, grumpy New York time-traveler Nadia, she's at once captivating and wildly funny. It's not a huge surprise that the family history-unpacking second season of "Russian Doll" didn't get a ton of love here, as it wasn't as much of a phenomenon as the first, but it is a shame Lyonne didn't get recognized for one of the most distinctive and entertaining performances on TV.
Surprise: Abbott Elementary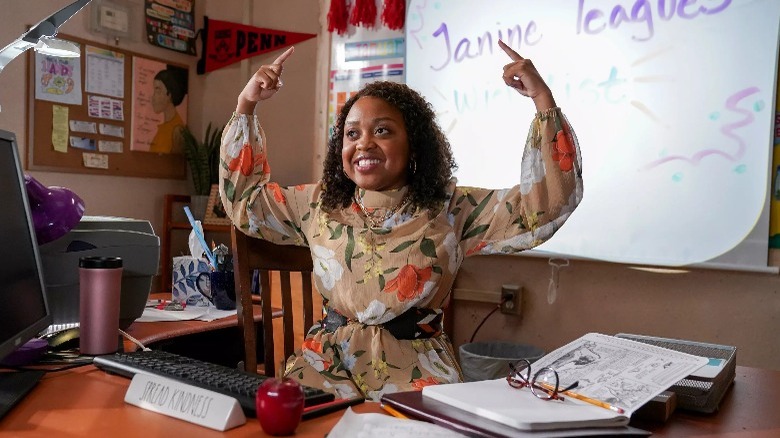 ABC
It should be no surprise that ABC's "Abbott Elementary" scored big with today's announcements, given that the mockumentary sitcom about Philadelphia teachers is a total blast. Yet the Emmys don't always reward shows in their first season, and like most award shows, don't have a great track record when it comes to giving talented Black artists the kudos they deserve. 
Quinta Brunson, who created and stars in the series, is changing the game. With today's announcement, she becomes the first Black woman to receive three comedy Emmy nominations. Tyler James Williams, Janelle James, and Sheryl Lee Ralph also earned noms for laugh-out-loud funny performances.
Snub: Midnight Mass, The Girl From Plainville, and more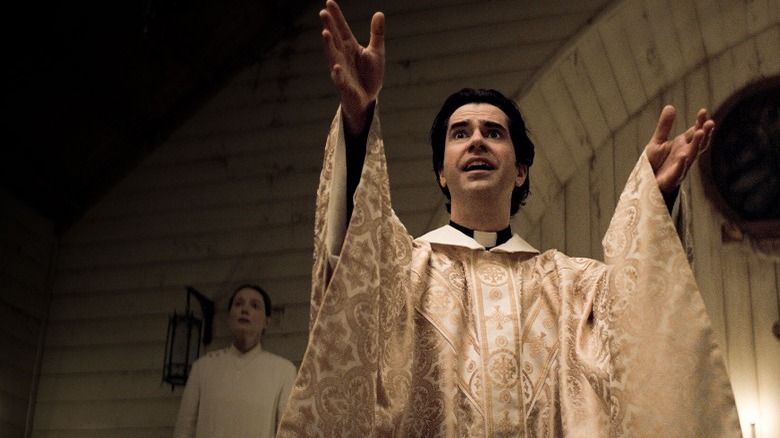 Netflix
The limited series categories of the Emmys are quite frankly a mess this year. "Inventing Anna," a deeply unserious and not-very-good show, somehow earned a Best Limited Series nod, taking a spot that could have gone to countless more deserving shows. 
"Midnight Mass," Mike Flanagan's profound horror drama, was completely shut out, with the Emmys also ignoring riveting performances from Zach Gilford and Hamish Linklater. Meanwhile, Netflix's painfully real drama "Maid" and the dazzling post-apocalyptic drama "Station Eleven" were two of the best shows on TV last year regardless of category designation. "The Staircase" and "The Girl From Plainville" are also worthy contenders that got shut out of this category.
Surprise: Two nominations for Sydney Sweeney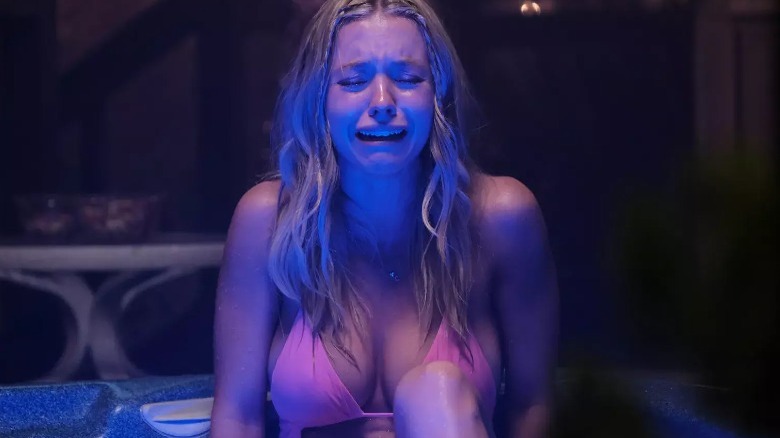 HBO
"Euphoria" star and frequent meme subject Sydney Sweeney earned not one but two nominations today, with her second being for her turn as mean teen Olivia on "The White Lotus." While Sweeney does a great job in both HBO series, it's the "Euphoria" nod that will surely be divisive. 
Sweeney plays beautiful, easily manipulated teen Cassie, who went through a whole dark night of the soul this season when she ended up embroiled in an intense relationship with psychopath-in-the-making Nate (Jacob Elordi). Personally, I think Sweeney put in fantastic and difficult work this season, playing a character who seemed permanently on the edge of breakdown or destruction.
Snub: Our Flag Means Death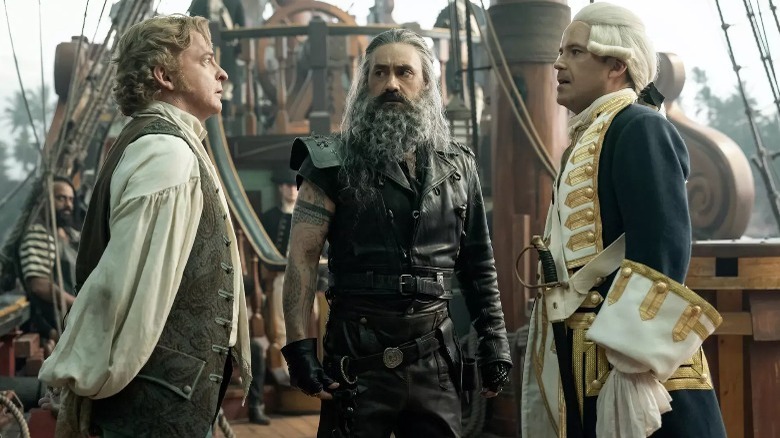 HBO Max
HBO Max's queer pirate rom-com is a pocket of joy amidst a fairly dark TV landscape, yet the show got totally shut out from this year's Emmy nominations. The series is beloved by fans and was renewed last month after they spent months showing their love for its casual diversity, sweet spirit, and star-crossed pirates Stede Bonnet (Rhys Darby) and Blackbeard (Taika Waititi). While both leads deserve praise for their compelling and surprising performances, it's extra baffling that the show, with its costume and art departments' clear attention to detail, didn't even score a nomination in a technical category.
Surprise: Killing Eve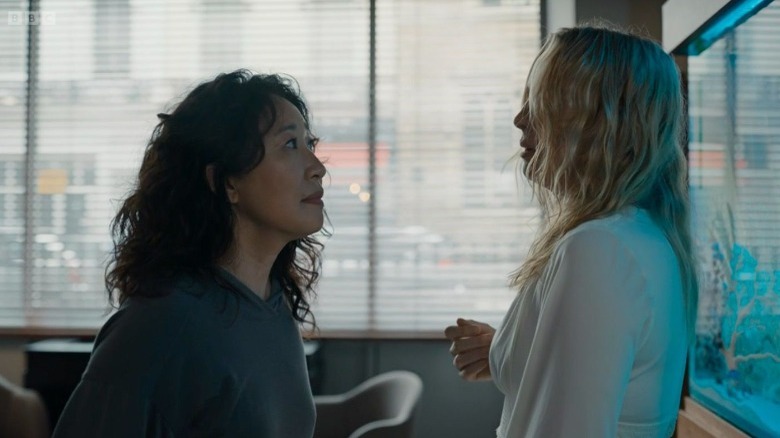 BBC America
While "Killing Eve" has given us a lot to celebrate since its 2018 debut, including breakout star Jodie Comer and a resurgence of recognition for the always-excellent Sandra Oh, the show's fourth and final season is pretty universally acknowledged as a dud. 
This has been an admittedly weak year for the drama category offerings compared to comedy and limited series, but it's still surprising to see Oh and Comer earning nods for the lackluster final season. I would've rather seen Oh recognized for her work in the academic comedy "The Chair," while Comer was also mostly overlooked last award season for her turn in the film "The Last Duel."
Snub: Ncuti Gatwa, Sex Education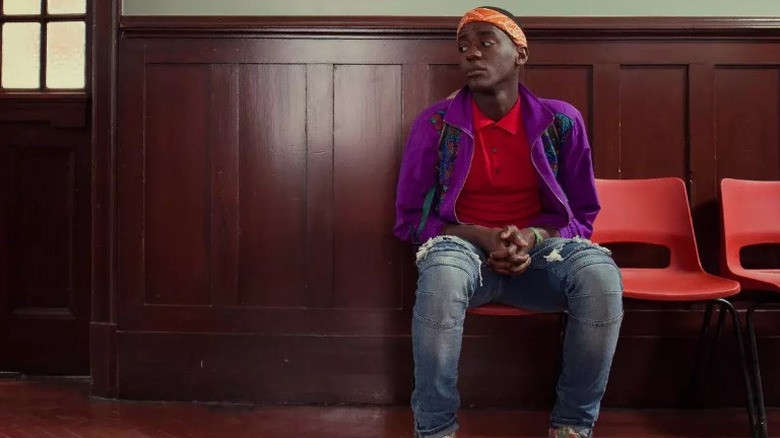 Netflix
Netflix's "Sex Education" isn't built to appeal to Emmy voters. In fact, the rebellious spirit of the sex-positive series about teens navigating relationships at an individuality-stifling U.K. school gives a big middle finger to authority figures whenever it can. And yet, the show is amazing, and Ncuti Gatwa in particular gives a performance that should transcend whatever award season politics may be standing in the way of "Sex Education" getting its flowers. 
As vibrant, kind-hearted, hilarious gay teen Eric, Gatwa delivered a stunning season three performance that's already earned him a BAFTA and Critics Choice nomination. He also won the Scottish BAFTA in 2020, proving America's awards voting bodies are way behind on this one.
Surprise: Rhea Seehorn, Better Call Saul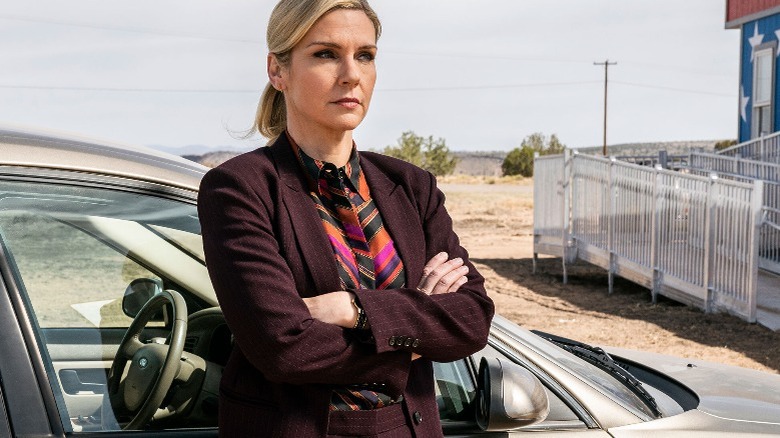 AMC
If the /Film team as a whole could have only one Emmys wish this year, it would probably be to see Rhea Seehorn finally recognized for her nuanced, powerful performance as Kim Wexler on "Better Call Saul." Apparently, sometimes, wishes come true as the criminally underrated actor finally got a spot on this year's nominees list. After last night's midseason premiere showcased exactly what Seehorn is capable of — which is basically making audiences hold their breath in fear for a full hour — her nomination couldn't come at a better time. 
Long live Kim Wexler, and if she doesn't, well, we at least hope Seehorn gets an Emmy.
Snub: Sarah Goldberg, Barry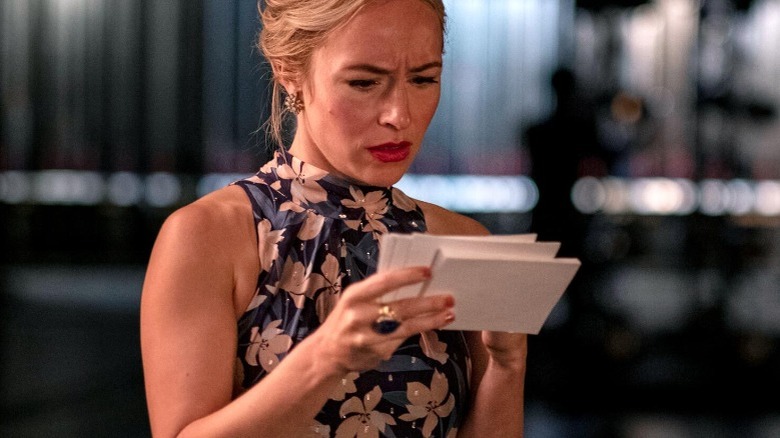 HBO
HBO's increasingly dark comedy "Barry" has always been Emmy catnip, so it's a total shock to see Sarah Goldberg shut out of the Supporting Actress in a Comedy category this year. Not only did her character, Sally, deliver brilliantly funny bits ("Ben Mendelsohn?") in an arch plot about the labyrinthine streaming industry, but she also outshined even Bill Hader in the season's violent finale. 
It's ironic that Goldberg didn't get the nom here, both because it's her best work on the show to date, and because this is something that would totally happen to Sally.
Surprise: Yellowjackets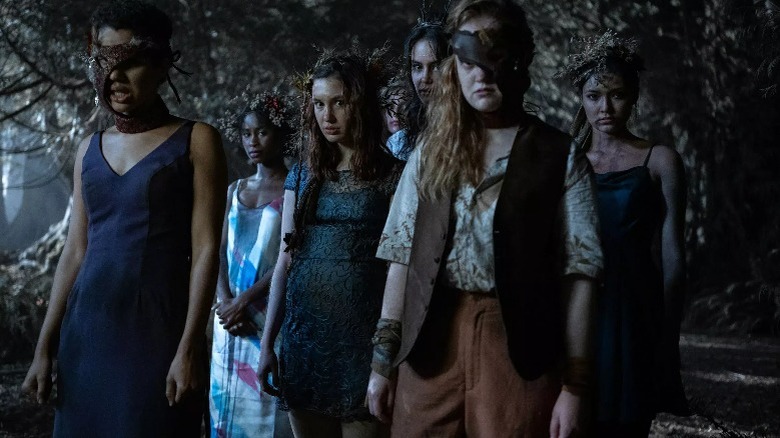 Showtime
Since time immemorial, award season pundits have pointed out that voting bodies don't tend to reward fantasy and sci-fi storytelling nearly as much as they should. This year's Emmy ballot might finally put that theory to bed. In addition to the love for "Squid Game" and "Severance," Showtime's sleeper hit survival thriller "Yellowjackets" also made a splash at today's award announcements. Melanie Lynskey, who has already won two Critics Choice awards for her turn as housewife and possible reformed cannibal Shauna in the series, earned her first Emmy nod for the role today. Christina Ricci and director Karyn Kusama also scored nods, while the series itself earned a coveted Outstanding Drama Series nomination.
Snub: Britt Lower, Severance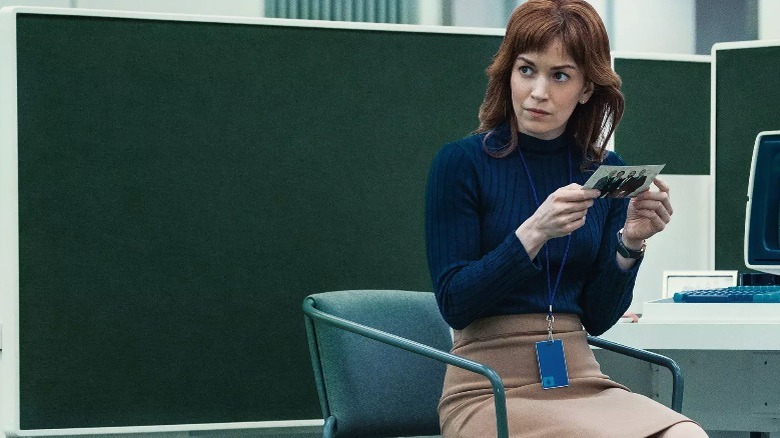 Apple TV+
The fact that Britt Lower, whose crackling performance as Helly in the mysterious Apple TV+ show "Severance" gives the show much of its dramatic gravity, didn't get an Emmy, sucks. The fact that her category somehow includes both lead actresses from "Killing Eve," a show that lost steam years ago and finally demolished any goodwill viewers may have had left for it with a terrible finale this spring sucks even more. It's incredible to see "Severance" get the Emmys love it's receiving, but Lower's absence is still a glaring omission.
Surprise: The supporting cast of Squid Game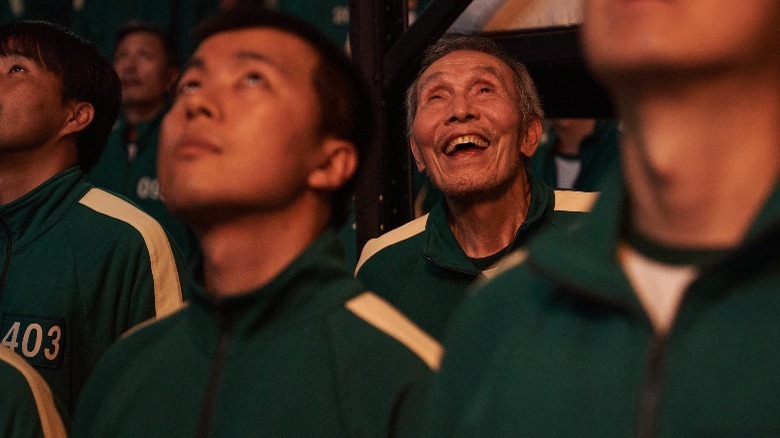 Netflix
Since "Squid Game" is by most metrics the biggest show on earth, you'd think none of its nominations would be a surprise. Yet it's all-too-rare for non-English language series to break through at the Emmys, so seeing Lee Jung-jae, Park Hae-soo, Oh Yeong-su, and Jung Ho-yeon all make the major acting categories (plus Lee You-mi as a guest star) is a wonderful surprise. 
The actors who play four of the major competitors in a high-risk, high-reward game show all give stellar performances as each character is pushed to the brink in a different way. While each nominee is more than deserving, Oh Yeong-su's turn as elderly teammate 001 won't soon be forgotten, and it's great to see him recognized.
Snub: Jonathan Banks, Better Call Saul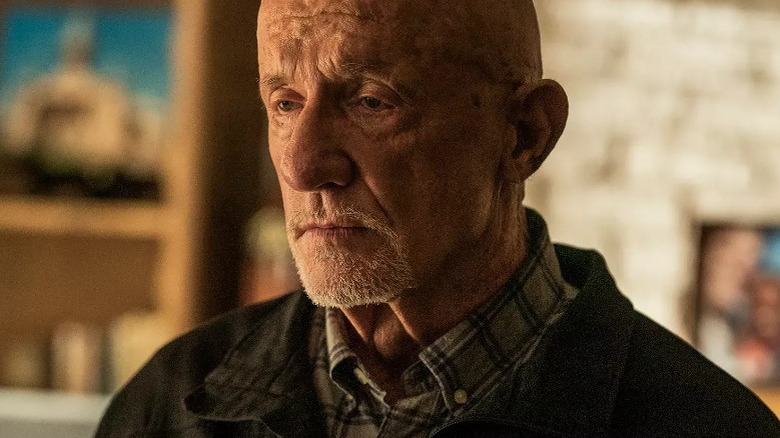 AMC
Jonathan Banks has been putting in fantastic work as solemn mercenary Mike Ehermentrout for years now, and the actor has five Emmy nominations to show for it. But he hasn't won yet, and this year would've ostensibly been his last chance to do so as "Better Call Saul" comes to a close. 
If you were to ask me who on this list definitely already has an Emmy for their role, I'd (incorrectly) guess Banks: the actor is so assured and excellent in this performance that it's all too easy to take him for granted. Apparently, that's what Emmy voters did this year.
Surprise: Himesh Patel, Station Eleven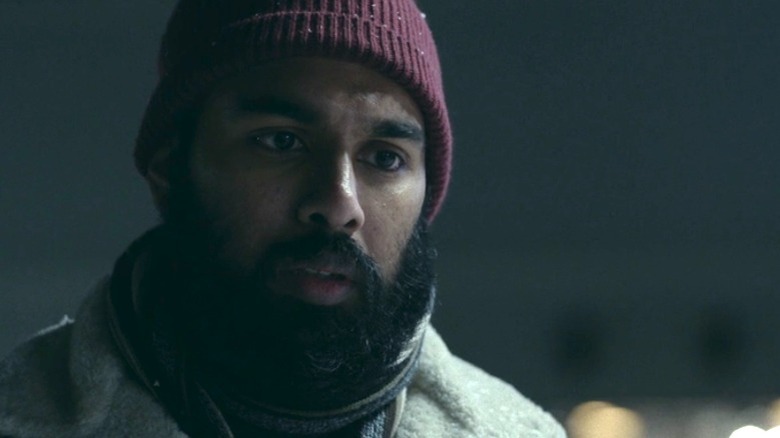 HBO Max
Patrick Somerville's beautiful, humane post-apocalyptic series "Station Eleven" almost seems too personal to get Emmy nominations. As masterful as the show is, it creates a sort of profound intimacy with each viewer, so that by the time you're done watching, it feels like maybe it was made for you and you alone. This is why it feels like a minor miracle that the show earned several Emmy nominations today, including one for an indelible performance by Himesh Patel. 
As an unassuming man who's thrust into a position of leadership when the world falls apart, Patel's Jeevan Chaudhary is a brilliantly built character whose layers unfold throughout the series. While it's a shame Patel's equally brilliant scene partner, Matilda Lawler, didn't get a nomination of her own, his nomination is one of the best things the Emmys did this year.
Snub: Pachinko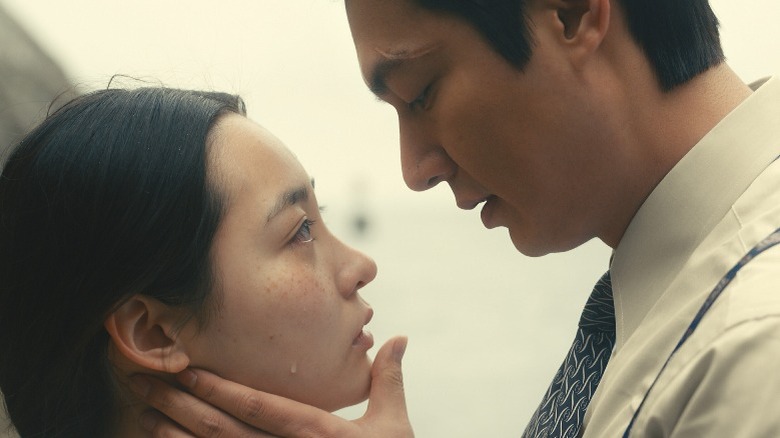 Apple TV+
American Award shows have often had a hard time with what Bong Joon-Ho memorably called "the one-inch-tall barrier of subtitles," and even two years out from a historic year that saw "Parasite" awarded Best Picture at the Oscars, major awards are still snubbing fantastic non-English programming. This year, "Pachinko" is the most obvious and frustrating omission. The sprawling, finely-acted Apple TV+ drama tells the story of a Korean immigrant family over four generations. Led by Oscar-winner Youn Yuh-jung and based on a beloved novel by Min Jin Lee, there's absolutely no good reason that "Pachinko" shouldn't be on this list.
Surprise: Tom Pelphrey, Ozark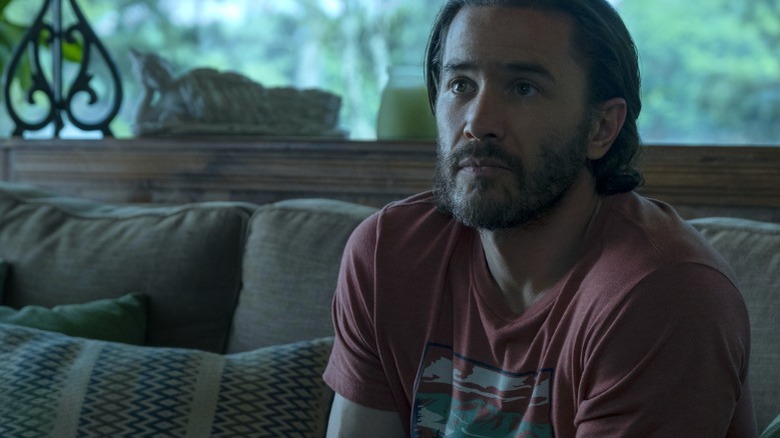 Netflix
"Ozark" has had plenty of highs and lows across its four-season run, but the Netflix series about a money-laundering family has one performance that towers above the rest. In the show's third season, Wendy's (Laura Linney) bipolar brother Ben (Tom Pelphrey) appears on the scene and quickly becomes tied up in the Byrde family's shady dealings. Pelphrey delivers a gut-check of a performance, particularly in a scene in which Ben emotionally unravels at length in the back of a taxi, yet his initial run was somehow overlooked by the Emmys. 
Luckily, the final season of "Ozark" brought Pelphrey back just long enough to remind us how phenomenal he was and secure him a well-earned Outstanding Guest Actor in a Drama Series slot.
Snub: Several Limited Series actresses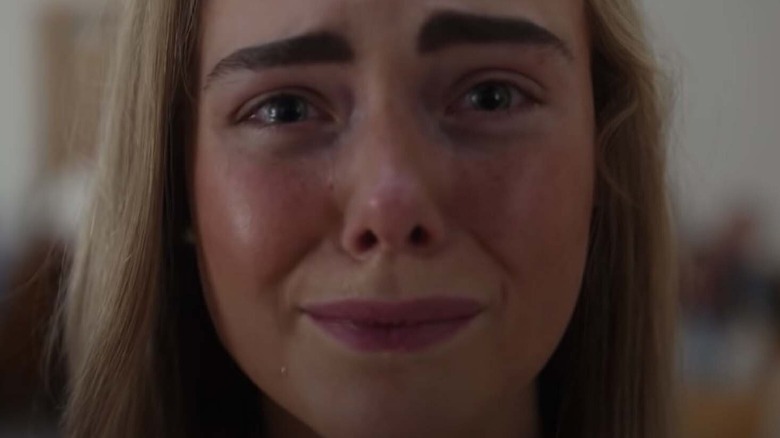 Hulu
The seemingly haphazardly chosen Limited Series categories strike once again. 
It would be easier to list who wasn't snubbed in the Best Actress in a Limited Series or Movie category than it would be to list who's missing. It's great to see Margaret Qualley recognized for her clear-eyed, riveting turn in "Maid," while Amanda Seyfried deserves her spot for "The Dropout" even if she was a shoo-in. Yet other seeming shoo-ins, like Elle Fanning for "The Girl From Plainville," are totally absent. Both "Angelyne" star Emmy Rossum and Mackenzie Davis, who anchored "Station Eleven," might have been long shots, but both put in better work than some of the nominees on this list.
Surprise: Everyone in Ted Lasso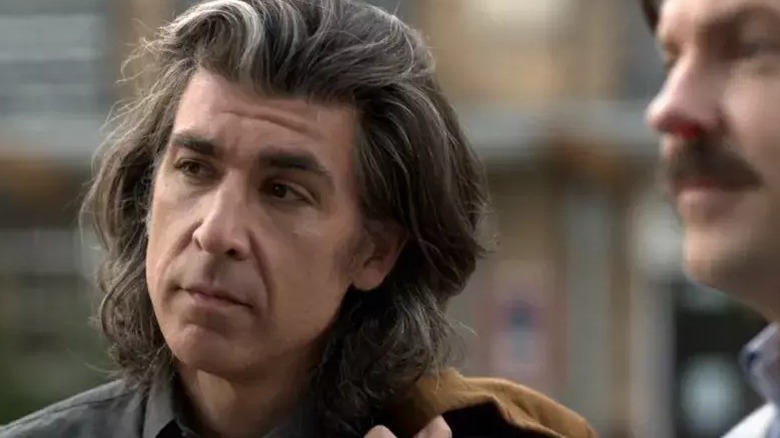 Apple TV+
At this point, the presence of "Ted Lasso" on an award season ballot is anything but surprising. The cheery Apple TV+ comedy series about a clueless but kind American football coach (Jason Sudeikis) who takes over a U.K. soccer team has been racking up trophies for well over a year now. But still, the extent to which the Emmys honors the show is pretty impressive. Not only do all the previously-rewarded stars get spots on the shortlist, but so do a ton of supporting cast members and even guest stars. The show earned a whopping 20 Emmy noms, including for Toheeb Jimoh who plays Sam, Sarah Niles who plays Dr. Fieldstone, and even James Lance, AKA Trent Crimm from The Independent.
Snub: Sadie Sink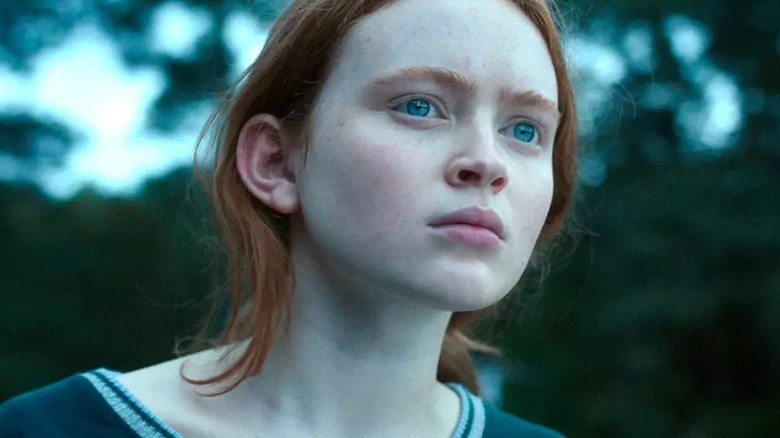 Netflix
"Stranger Things" may have delivered its fourth season too late in the game to get sustainable hype going, but it's still a bit of a bummer that Sadie Sink didn't make the cut here for her incredible performance this season. As grieving teenager Max, she dealt with the season's trickiest — and most emotionally resonant — plot points when her pain made her a target for the monster Vecna. Sink's already proven her acting chops elsewhere, like when she appeared in Taylor Swift's "All Too Well" short film, but it's still impressive to see her outshine veteran actors on a show that doesn't always spotlight fairly quiet and internal performances like hers.