The Reason Paul Newman And Robert Redford Never Got To Make A Third Movie Together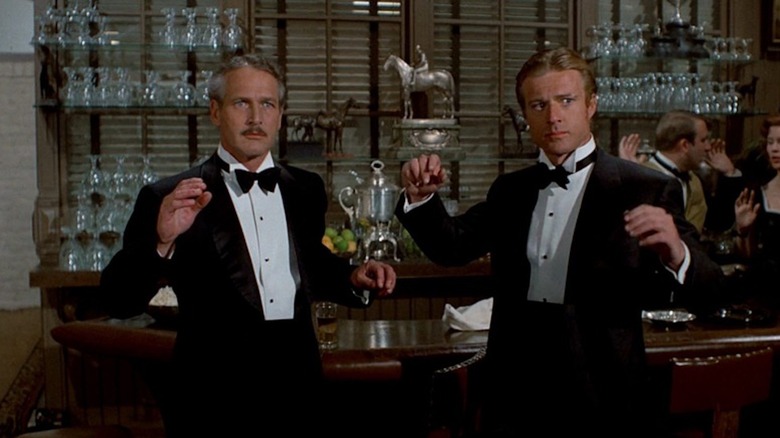 Universal
Though 11 years apart in age, hailing from entirely different parts of the country, Paul Newman and Robert Redford were a big-screen match made in movie heaven. Newman, a rascally Ohio native blessed with those piercing blue eyes, was the elder of the two; after serving in World War II, he earned his Bachelor of Arts degree from Kenyon College and put in a year at the Yale School of Drama before hightailing it for Hollywood in the mid 1950s. Redford was a California boy, born in Santa Monica and raised in Van Nuys; he muddled his way through school, got his first taste of fame as the male lead in Mike Nichols's 1963 Broadway production of "Barefoot in the Park," and became a bona-fide movie star four years later when he reprised the role, opposite Jane Fonda, in Gene Saks' blockbuster film adaptation.
Newman and Redford were plenty formidable on their own, but when they came together in 1969 for "Butch Cassidy and the Sundance Kid," they forged a blazingly charismatic bond the likes of which moviegoers have rarely seen. Unfortunately, though both men continued to work steadily over the next several decades, we only got to see them share the screen one more time (in 1973's Best Picture-winning "The Sting"). According to Paul Newman, there was a very good reason for this.
One last ride required one very special script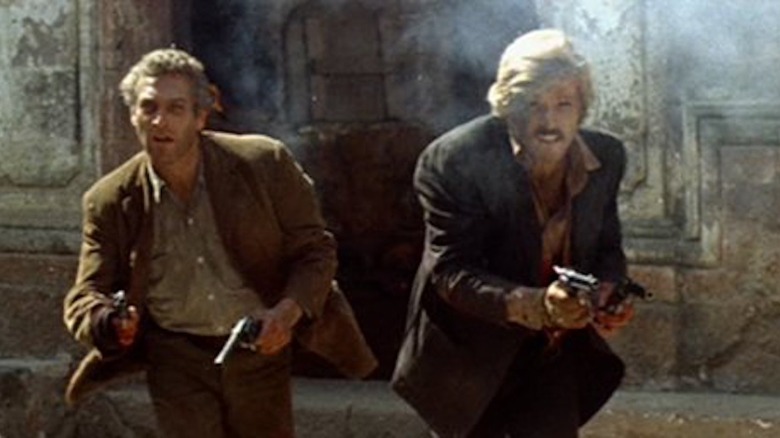 20th Century Fox
In a 1987 interview with Russell Harty of "Film 87," recorded a few weeks before he won his first Best Actor Oscar (for "The Color of Money"), Newman ascribed the absence of a third Redford collaboration to a dearth of quality: 
"There are no good scripts out there. [Robert] Redford and I made 'The Sting' 13 years ago. George Roy Hill [who directed both Newman-Redford combos], Redford and I have been looking for a script to do together for 13 years. We haven't been able to find one that we liked enough for the three of us to be in it together."
There was the possibility of a third teaming in the 2000s, when Redford acquired the rights to Bill Bryson's bestseller, "A Walk in the Woods." The old-men-on-a-hike yarn would've made for a bittersweet denouement to the pair's cinematic association, but, sadly, Newman passed away in 2008 before the project could move forward. Redford eventually starred in an adaptation opposite Nick Nolte, and, given the lukewarm reviews, maybe it's for the best that these silver-screen icons left us wanting more. If they couldn't go out in a blaze of glory like Butch and Sundance, why bother?