Clint Eastwood Took A Major Pay Cut To Get His First Directing Gig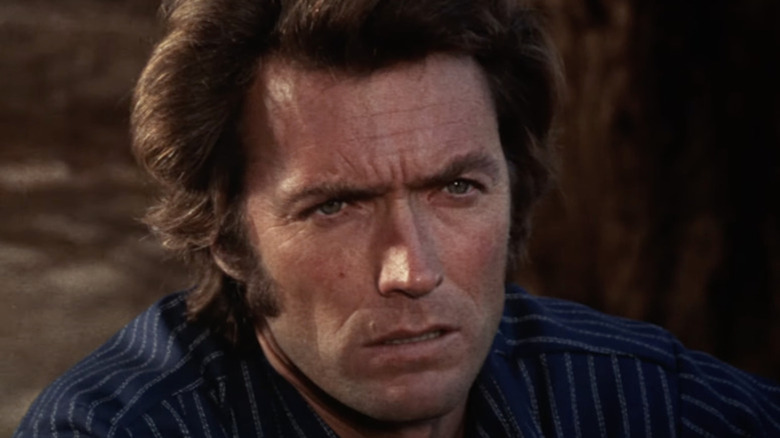 Universal
1971 was hands-down the most important year of Clint Eastwood's career. Having solidified his movie star status via Sergio Leone's "Dollars Trilogy" (which consists of "A Fistful of Dollars," "For a Few Dollars More" and "The Good, the Bad and the Ugly"), Eastwood was spinning his wheels a bit as he segued into the next chapter of his career. He'd enjoyed huge commercial successes in the late-1960s with "Hang 'Em High" and "Where Eagles Dare" and even the misbegotten musical "Paint Your Wagon," but these films all felt like more of the same. Eastwood could tread water for a few more years, but sooner or later he'd have to make something distinctive again. So, he went ahead and made three outstanding and wholly different movies, including his directorial debut.
It's wild enough that Eastwood and frequent collaborator Don Siegel made "The Beguiled" and "Dirty Harry" in the same year. The former is a Civil War gothic in which the uber-masculine star is menacingly ministered to by the headmistress of a seminary school and her charges, while the latter is, well, "Dirty Harry." Eastwood was both tweaking and undermining the image that would define him for the rest of his career. And then there is "Play Misty for Me," his first go-round as a filmmaker, where he plays a Carmel, California radio DJ who finds himself stalked by an obsessed fan (Jessica Walter). It's daring enough to play against type twice in one year, but to do so in your first outing as a director is ballsy beyond belief.
Eastwood wanted to prove his worth as a filmmaker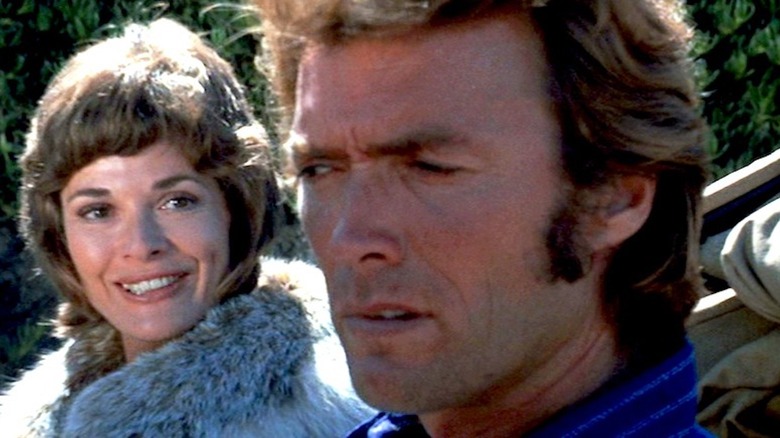 Universal
To get the film green lit, Eastwood had to make a few concessions, the most significant being the matter of his salary. If he wanted to play a victim on Universal Pictures' dime, he was going to barely get paid for it.
In an interview with Scott Foundas for DGA Quarterly, Eastwood recalls reading Jo Heims's treatment for "Play Misty for Me" prior to making "Where Eagles Dare." Two years later, when he learned the project was languishing in development, he transplanted the story from Los Angeles to Carmel (so that "the disc jockey would be a big fish in a smaller pond") and took it to Universal Pictures chief Lew Wasserman.
According to Eastwood, Wasserman said, "Yeah, you can do it, but not under the current deal you have. You'll do it for DGA minimum." Eastwood's agent was distraught over Wasserman's lowball offer, but Eastwood was more than okay with it. He believed he should have to prove himself as a top director before getting paid like one. "To be honest," says Eastwood, "I would have been willing to pay them!"
Not getting paid pays off (sometimes)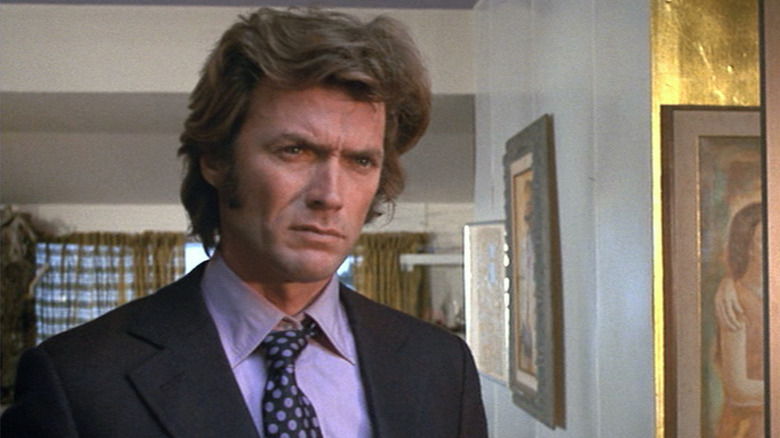 Universal
Eastwood wound up making "Play Misty for Me" on a very modest budget of $1 million, and delivered a masterfully crafted thriller. The nation's most prominent film critics lauded the film (Roger Ebert gave it four stars), singling out Eastwood's bluntly effective direction and his performance as the frazzled protagonist. Between this and "The Beguiled," Eastwood had set himself apart from many of his vain movie star peers by demonstrating that he was not at all precious about his big-screen persona. He was more than happy to play vulnerable, if not outright weak men for the sake of telling a good, gripping story.
Eastwood knew where his box-office bread was buttered, so he continued to make "Dirty Harry" movies and the occasional lowbrow entertainment like "Every Which Way But Loose." But he continued to futz with his iconography, which paid off handsomely twenty years later with masterpieces like "Unforgiven," "A Perfect World" and "The Bridges of Madison County." Those movies paid a good deal better than "Play Misty for Me," too.