Star Wars Bits: Andor, Light & Magic, HasLab's Reva Lightsaber, The Knights Of Ren, The Black Series, Obi-Wan Kenobi, Darth Vader, And More!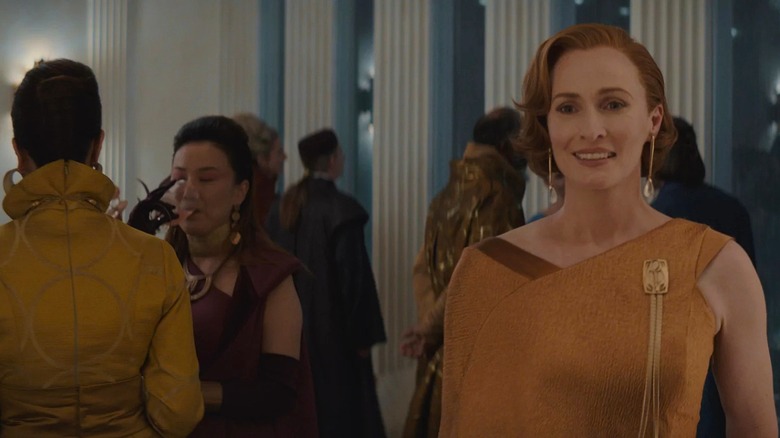 We may receive a commission on purchases made from links.
In this edition of Star Wars Bits:
"Andor" Updates
HasLab's Reva Force FX Lightsaber
Marvel's Upcoming "Star Wars" Comics
And More!
Andor updates
In a recent interview with Empire Magazine, "Andor" creator Tony Gilroy discussed the structure and scale of the prequel series. Set five years before the events of "Rogue One: A Star Wars Story," the first season of "Andor" will take place over the course of a year, while the second (and final) season will take place over four, leading directly into Gareth Edwards' 2016 film.
"Directors work in blocks of three episodes, so we did four blocks [in Season 1] of three episodes each." That shooting schedule organically led to Season 2's different structure. "We looked and said, 'Wow, it'd be really interesting if we come back, and we use each block to represent a year. We'll move a year closer with each block'," he says. "From a narrative point of view, it's really exciting to be able to work on something where you do a Friday, Saturday and Sunday, and then jump a year."
Also, Disney recently revealed the writers and directors of the first season. Here's the official list:
Tony Gilroy ("Michael Clayton," "The Bourne Identity") wrote episodes 1-3 and 11-12.
Dan Gilroy ("Nightcrawler," "Kong: Skull Island") wrote episodes 4-6.
Stephen Schiff ("The Americans") wrote episode 7.
Beau Willimon ("Mary Queen of Scotts," "House of Cards") wrote episodes 8-10.
Toby Haynes ("Sherlock," "Black Mirror," "Doctor Who") directed episodes 1, 2, 3, 8, 9, and 10.
Susanna White ("Generation Kill," "Our Kind of Traitor,") directed episodes 4, 5, and 6.
Benjamin Caron ("The Crown," "Sherlock") directed episodes 7, 11, and 12.
The first two episodes of "Andor" premiere on Disney+ on August 31, 2022.
Light & Magic trailer
"Light & Magic" is a six-part docu-series about the legendary work of Industrial Light & Magic (ILM), directed by Lawrence Kasdan and executive produced by Brian Grazer and Ron Howard. The series starts streaming on July 27 on Disney+ and can watch the newly released trailer above! 
HasLab's Reva Force FX Lightsaber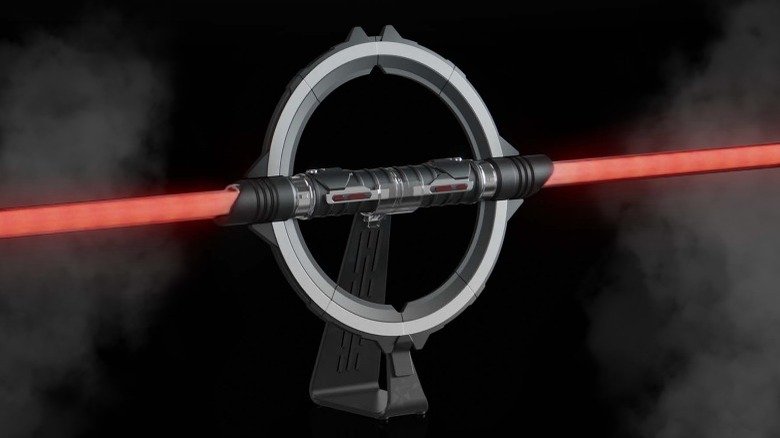 Hasbro
HasLab, a crowdfunding program by Hasbro Pulse that makes dream projects a reality, has a new "cutting-edge" exclusive: the Star Wars: The Black Series Reva Force FX Lightsaber. Hasbro's biggest and most complex Force FX Elite Lightsaber yet, the roleplay piece measures 6.5 feet in length and features LED animation and effect sequences. If you'd like to add the Third Sister's blade to your collection, it will cost you $499.99, should the project be funded. 
Check out StarWars.com for an interview with Chris Reiff, Hasbro's manager of product design, to learn more. This crowdfunded project runs until July 11. If successful, the project will begin shipping in Fall 2023.
Marvel's upcoming Star Wars comics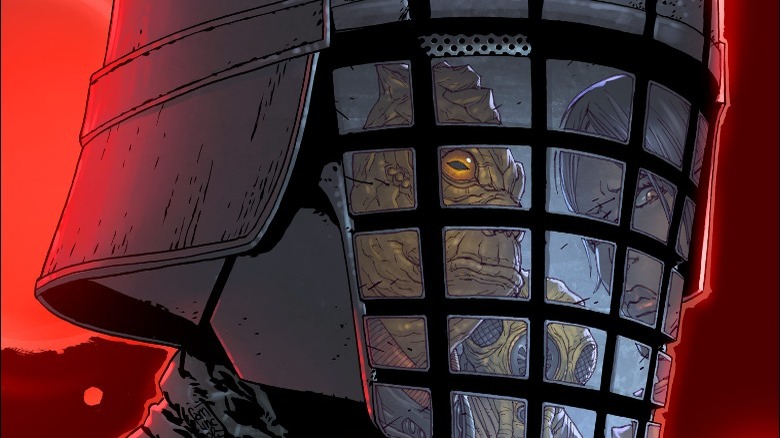 Marvel
In "Star Wars: Bounty Hunters" #25, written by Ethan Sacks and illustrated by Paolo Villanelli, with a cover by Giuseppe Camuncoli, those brooding dark side warriors the Knights of Ren make their way into a Crimson Dawn stronghold. StarWars.com has an exclusive first look at the upcoming issue, which arrives July 13 and is available for pre-order now. 
In other comics news, check out an exclusive preview of "Star Wars: The Mandalorian" #1, the comic book adaptation of the hit Disney+ series, written by Rodney Barnes and illustrated by Georges Jeanty, with a cover by Adi Granov. 
Behind-the-scenes of Obi-Wan Kenobi
Join Krystina Arielle on her journey as a background actor in "Obi-Wan Kenobi" and explore what it's like on a "Star Wars" set.
Adam Christopher interview
Check out this interview with "Star Wars: Shadow of the Sith" author Adam Christopher from Star Wars Explained.
Hot Toys Purge Trooper
Justin's Collection has a preview of the Hot Toys Purge Trooper 1/6 scale action figure from "Obi-Wan Kenobi." 
Ambush on Ferrix LEGO playset
And bringing things back around to "Andor," Tiago Catarino has a review of the new Ambush on Ferrix LEGO playset from the upcoming series. 
Emperor Palpatine: Black Series vs. S.H. Figuarts
Landspeeder Luke has a new video comparing the Star Wars: The Black Series figure of Emperor Palpatine with S.H. Figuarts' more pricey set.
Darth Vader sculpture
Artist Steven Richter has a new video in which he sculpts Hayden Christensen as Darth Vader.