Hollywood Legend And Godfather Star James Caan Has Died At 82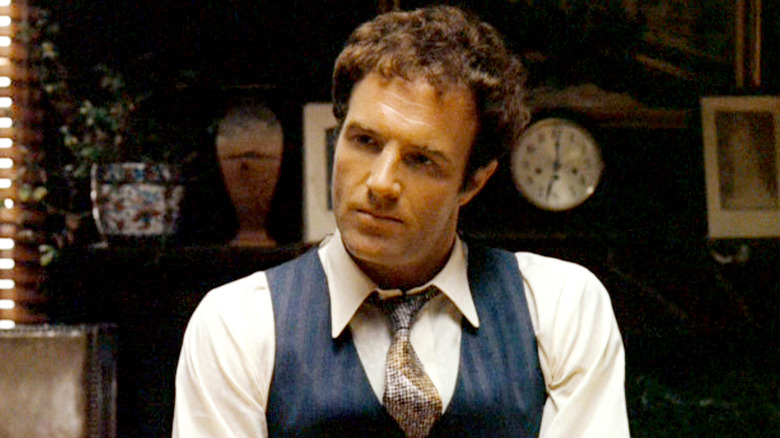 Paramount
Absolute Hollywood legend James Caan has died at the age of 82, according to a statement released by his family via Twitter. The prolific and profound performer starred in just about every genre over his more than 50-year-long career, giving depth and passion to his roles no matter the film. Most people know him best as Sonny Corleone in "The Godfather" and "The Godfather Part II," but Caan had significant roles in numerous other films, playing everything from a Chicago Bears football player dying of cancer in "Brian's Song" to an author held captive by his biggest fan in "Misery." Caan could do anything and play anyone, bringing gravitas to every role and injecting it with pure energy. Despite his incredible career, Caan never won any major awards, though he was nominated for four Golden Globes, an Emmy, and an Oscar. 
Caan was a major Hollywood force, an actor who could morph himself into any role and truly gave it his all. His performances will forever stand the test of time, as he brought something very human and raw to his work that's hard to fully describe. There was always a piece of Caan in his characters, a tiny glimmer of the man who brought them to life. He will be sorely missed. 
The legacy of a legend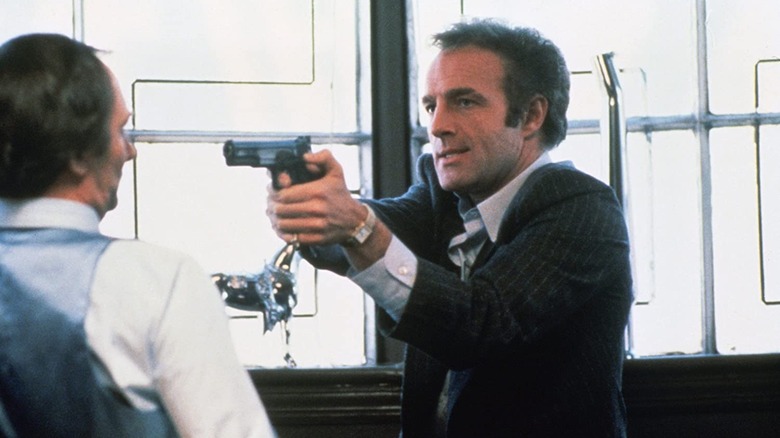 United Artists
Caan was born and raised in The Bronx, New York City in 1940, the son of Jewish refugees who had fled Germany due to persecution from the Nazis. He played college football at Michigan State University, where he studied economics, and he later transferred to Hofstra University in New York, but was "bit by the acting bug" and left school to pursue a career in the theater.
He graduated from the Neighborhood Playhouse School of Theatre and jumped into an acting career, starting with roles on numerous television shows. Finally, in 1964, he got his first major film role in the 1964 thriller "Lady in a Cage," but wouldn't get much attention until he starred in "The Rain People," directed by Francis Ford Coppola. Coppola would go on to hire Caan again for his most famous role, as Don Corleone in Coppola's "Godfather" films. This earned him most of his award nominations, but would unfortunately not bring him any wins. Thankfully, the role opened up new opportunities for Caan, and he went on to star in a slew of films in the 1970s, including "The Gambler" and "Rollerball." 
A vast and varied career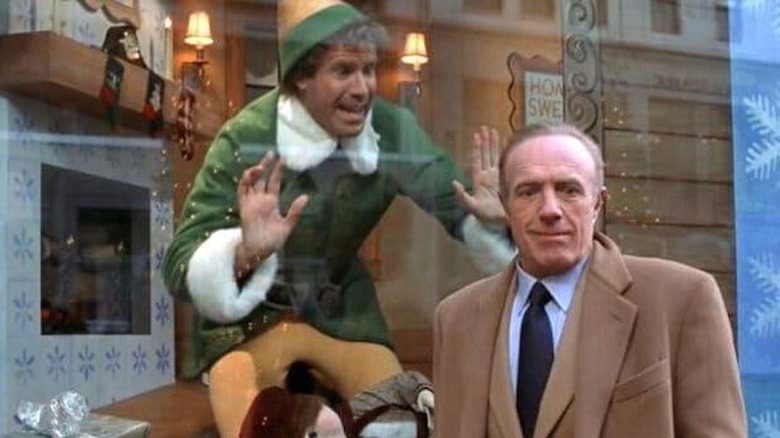 New Line Cinema
In 1981, Caan starred in "Thief," playing the prototypical Michael Mann protagonist: a highly skilled, emotionally volatile professional criminal who lives his life by a code. The actor brought a coiled menace to the role, managing to feel physically threatening and imposing despite his 5'9" frame, thanks to his steely attitude and fiery personality. His character was literally willing to burn down everything he cared about in order to deprive his enemies of that pleasure; few actors ever played dangerous men backed into a corner better than Caan.
In 1990, Caan played a very different kind of man backed into a corner in "Misery," starring as novelist Paul Sheldon, who is captured by a rabid fan played by Kathy Bates. If Caan is volatile and menacing in "Thief," he's the opposite in "Misery," playing a broken man who almost gives up in the face of incredible (and bizarre) peril. Most of "Misery" is only Bates and Caan, and it takes a pitch-perfect performance to make that kind of tension sing.
As if to prove that he could truly do it all, Caan also starred in the beloved Christmas comedy "Elf," starring Will Ferrell as a human named Buddy, raised by Santa's elves. Caan played Buddy's biological father and a children's book publisher who has lost his way. "Elf" is extremely different from anything else in Caan's repertoire, but he gives the role just as much love, gravitas, and passion as something like "The Godfather." He's funny and sweet, taking a character that could easily become trite or one-note and making him a whole human.
End of tweet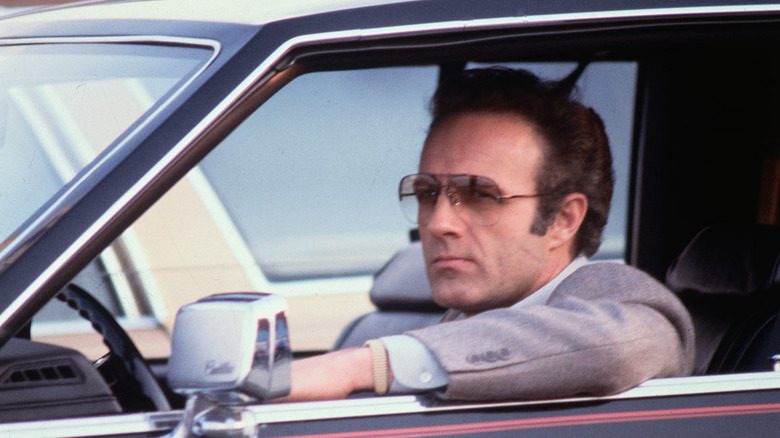 United Artists
Caan also had roles in the films "Cinderella Liberty," "A Bridge too Far," "Countdown," "El Dorado," "Comes a Horseman," "Dick Tracy," "Bottle Rocket," "The Yards," and "Dogville," plus many more. On top of his incredible and varied acting career, Caan was also a regular (and beloved) presence on Twitter, where he shared his thoughts and signed off every tweet with the phrase "end of tweet."
Perhaps the most heartbreaking part of this is that despite his age, Caan wasn't ready to throw in the towel just yet. In an interview from 2021, he told CBS News:
"I want to do a good piece of work. I'm frustrated. I'd love to do a real character thing ... I can't take it easy. To me, I enjoy working. I love to work with good people. I have more fun when I'm working, and I have a lot of laughs. And I get respect, too, sometimes."
Caan earned plenty of laughs and respect in his lifetime, and his legacy will go on as new audiences rediscover his films. May he rest in peace.