Better Call Saul Season 6 Part 2 Teaser: The Final Episodes Are Almost Here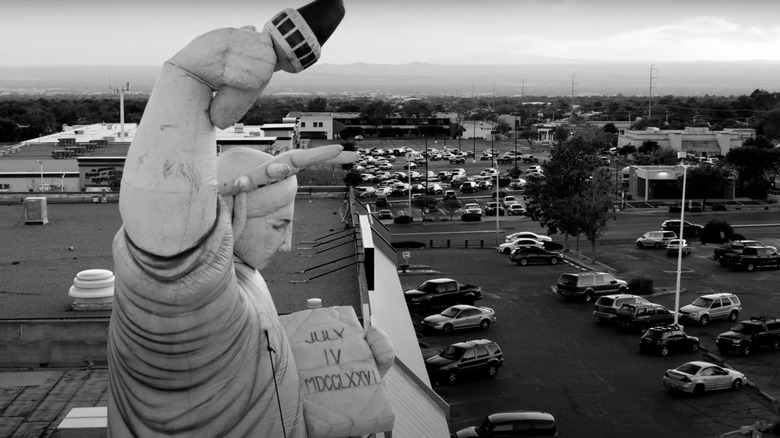 AMC
"Stranger Things" isn't the only show to split its most recent season in half. "Better Call Saul" season 6 — the final season of the "Breaking Bad" spin-off — aired its first seven episodes back in late April and early May. Then the series went on a brief break. Now, it's set to return this month with six final episodes, and the stakes have never been higher. The final episode before the break concluded with a shocking moment — perhaps one of the most shocking moments of the show, and that's saying something. Now, as we gear up for what are bound to be an intense group of final episodes, a "Better Call Saul" season 6 part 2 trailer has arrived. It doesn't really give anything away, as it's comprised entirely of shots of the show's various locations. And yet, an ominous atmosphere prevails. Watch the trailer below.
Better Call Saul season 6 part 2 trailer
I'm on record as saying that "Better Call Saul" is better than "Breaking Bad." That may sound controversial, but I firmly believe it. Don't get me wrong — "Breaking Bad" was a great show. But "Saul" has continually found ways to stand on its own. Sure, there are plenty of "Breaking Bad" references and cameos (and Walter White and Jesse Pinkman are both confirmed to appear at some point in the show's final episodes). But "Saul" is somehow more complex, more compelling, more unique. It doesn't feel like a spin-off or a prequel; it feels like its own thing.
That's thanks to some genuinely fantastic direction, and a stellar cast. Bob Odenkirk is giving the best performance of his career on this show, and Rhea Seehorn, as Kim Wexler, is one of the best actors I've ever seen; everything she does is fascinating. We may know how things are going ot shake out for a few of the show's characters — it's a prequel, after all — but there's still plenty of mystery and anxiety-inducing drama looming on the horizon.
"Better Call Saul" returns on