Greg Kinnear Says He Would Join Ben Stiller In Mystery Men 2 (If It Ever Gets Made) [Exclusive]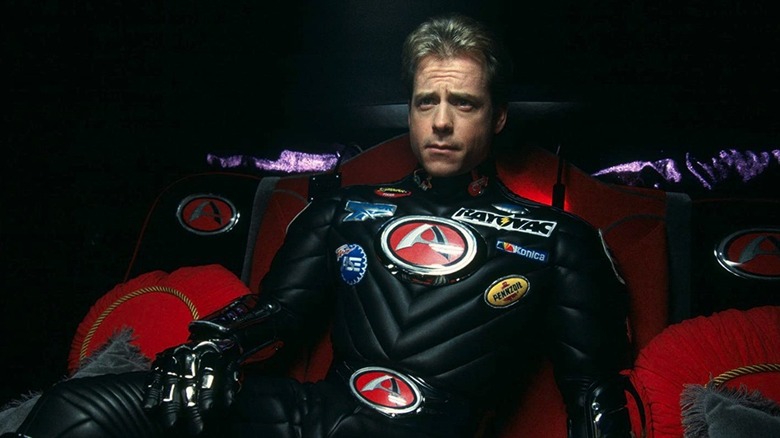 Universal Pictures
Back in 1999, a superhero film was released that gave us a look at what it would be like to have superpowers that were just sort of "meh." Does its characters save the world? I mean, yeah, pretty much. They're just not very good at it. That film was "Mystery Men," and it parodied the superhero genre in the best way, long before it ramped up to become the dominant cultural force in American cinema. The movie may not have slayed at the box office, but its fans still love it very much.
A little while back, in an interview with Comicbook.com, Ben Stiller, who played the rage-filled Mr. Furious in "Mystery Men," was asked about returning for a possible sequel. "That's the first I'm hearing of it, but sure," Stiller replied. "I'm all for it. I had fun doing it. Yeah, it would be a blast. It was a really, really fun cast. And there's still some rage and fury inside me somewhere, I think."
But Stiller isn't the only one who'd come back. /Film's own Ben Pearson recently spoke to Greg Kinnear for his upcoming Apple TV+ drama "Black Bird," and asked the actor about a possible return of his own. How such a reprisal would actually work, though, given what happens to his character in the first movie, is a ... mystery. Oh, come on. I had to. 
Psycho-frakulator undone?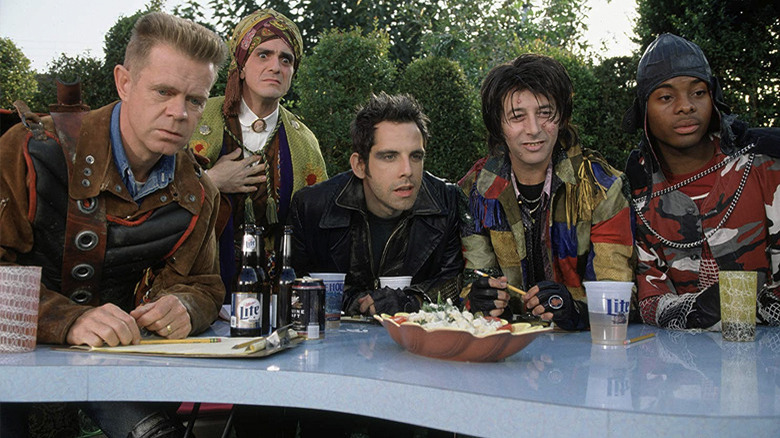 Universal Pictures
/Film mentioned that superhero stories are driving our popular entertainment right now, and wondered if Kinnear would be willing to come back to play Captain Amazing's twin brother or a reconstructed version of the character if they did do a sequel. Kinnear responded:
"If Mr. Furious is coming back, then Captain Amazing is coming back. No question about it. Yeah. That's funny. That [movie] has such a crazy following. It was such an oddball experience making it, but God, I didn't know it was that long ago, but it was really fun. So yeah, sure, I'm back. I think I got Psycho-defrakulated in the original 'Mystery Men,' so they'd have to do some creative work, but that can always be figured out on the page."
If you don't remember, the Psycho-frakulator was created by Casanova Frankenstein (Geoffrey Rush) which created a cloud of ... something that I'm not even going to try and describe, but it twists reality and fries your brain and brings the victim's hallucinations into the real world. Let's just say things didn't turn out well for Captain Amazing:
"Mystery Men" also starred Hank Azaria, William H. Macy, Janeane Garofalo, Paul Reubens, Kel Mitchell, Wes Studi, Geoffrey Rush, Lena Olin, Eddie Izzard, Claire Forlani, and Tom Waits. It was directed by Kinka Usher. 
"Black Bird" will premiere with two episodes on Apple TV+ on July 8, 2022, with new episodes weekly on Friday through August 5.